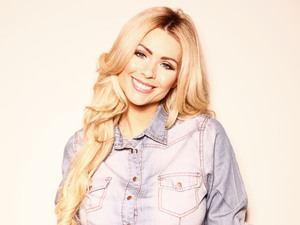 Nicola McLean blogs her favourite TV shows from the last week exclusively for Reveal.
This Morning: Kerry Katona
After watching
Kerry Katona on This Morning
, I admit I YouTubed the infamous clip of her slurring on the same show back in 2009. It really is commendable how far she has come since then. I know I often have strong opinions on Kerry but I just think it's remarkable that she has turned her life around. Kerry appeared on the sofa with her fiancé George Kay. When they first got together, I just couldn't help but wonder why he was getting involved. I also found
Kerry and George's engagement in Blackpool
a little tacky. But they just looked so happy together.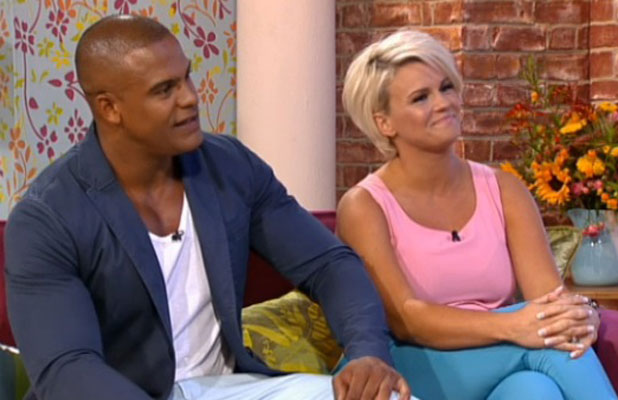 The one thing I struggle with is Kerry's 'poor me' attitude. We've heard countless times about how awful her past was, but there was absolutely none of this. She talked frankly about her
bankruptcy and was really positive
about the fact that she is tackling it head on. I was so impressed. I just feel she needs a bit more help from her kids' dads though. The showbiz industry, like every other industry, is struggling at the moment and Kerry doesn't earn anything close to what she used to. Certain people need to step forward and help her. For quite a while, her management have been going on and on about how Kerry is fixed and, at last, I really think she is. Well done, Kerry.
Married To The Job
I love reality TV but the difference with this series, is that it is completely factual. It follows female police detectives who deal with serious crime all day then go home to their kids. It really shows just how amazing women are. The last episode followed DI Kay Lancaster and it started with her doing the school run before heading off to work. Once there, she was talking about the scene of a crime that was a bloodbath after a man butchered his ex-girlfriend with a machete. She then had to go home that night a cook her sons their dinner and switch off. Incredible.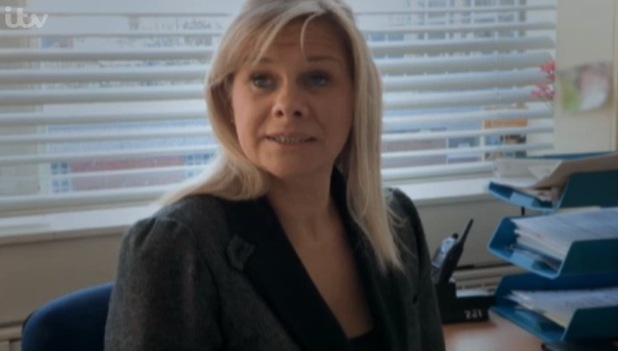 During the show, the female detectives went to interview an elderly woman whose house had been raided. Following the attack, her husband died of shock and she developed cancer in her back - she had been badly beaten across her back during the raid. I would've been an emotional wreck and would have given the lady a cuddle but, although they remained compassionate, these ladies were also incredibly composed. Had I been intelligent enough, I would've loved to study psychology and crime at university, but I just wouldn't be strong enough to do their job! Later, they spoke to an old man who had been conned by a gang of roofers into handing over all his money. He was quite well off and lived in a biggish house but, by the time they'd finished, he had just £12 a week to spend. He was also living in one room in his house as he couldn't afford to heat or light the others. It was disgusting and emotional, but fantastic at the end when the police team raided the roofers and caught them. I was so happy. This was quite a shocking programme in parts but also very interesting.
Geordie Shore
We are seriously lacking a good light-hearted reality show at the moment, but I'm hanging onto
Geordie Shore
for my trashy reality fix. I've been a bit highbrow lately what with
Married To The Job
etc, so this brings me back to my reality roots! Jay returned to
GS
but the spark between him and Vicky has completely gone. I'm a bit sad, as I liked it when they were together, but he's got a new girlfriend now. It was nice for James, as he has lost his place in the house due to the fact he's in a relationship. I do wonder though, why is he even in
GS
? Their whole existence is going out, getting drunk and pulling, so why would you want to be there if you've got a girlfriend?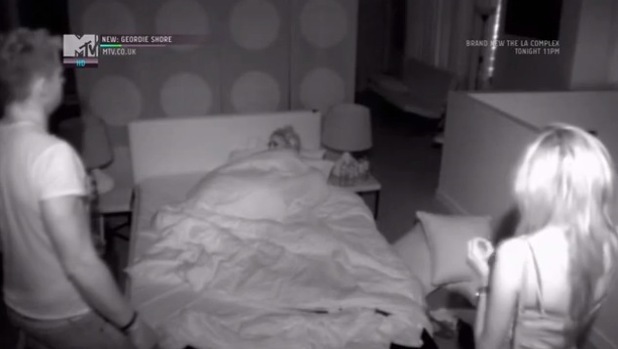 The boys are being quite disrespectful, especially when Scott took a girl home and tried to kick Holly out of her bed so he could use it for sex. Although outspoken, I often feel that Holly is more of a follower rather than a leader, but she was not having any of it. And damn right too! I'm really pleased she stood her ground. It was bizarre seeing this girl stood there as Scott tried to chuck Holly out of her bed while she waited next to him. What's wrong with these girls?! I don't get it. It got worse though, as Charlotte got so drunk she weed herself on the sofa. She then got up and wandered off and Scott and the girl had sex on it. I did laugh, as Charlotte is funny and it was amusing. She's like 'whatever' and doesn't care, whereas I would be so embarrassed and horrified that I'd never want to grace the face of the earth again!!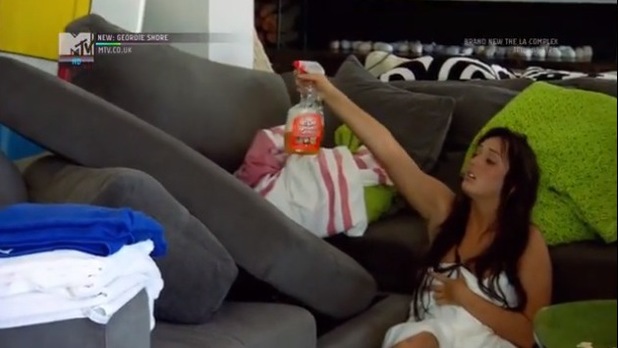 But as funny as it was, as I'm a bit of a lunatic, I Googled 'weeing yourself when drunk' and it was quite shocking and worrying. It basically means your body is out of control, which is scary. Surely the producers have a duty of care if someone gets
that
drunk? If she wasn't surrounded by a camera crew, Charlotte could find herself in serious danger.
The show ended with Scott apologising to Holly, which was good of him. I wouldn't have accepted it though! I will plough on with
GS
, but we really need someone like Katie Price back on our screens. Or even the
Nicola McLean
and Tom Williams Show! My life is so crazy, I guarantee it would be one to watch!
The Apprentice
I thought both Leah Totton and Luisa Zissman were very strong candidates and it was great that it was an all-women final. We all love a journey during a TV series, and I think Luisa had the biggest. She was very bolshie from the start but she mellowed as the series went on. Unfortunately though, it appeared Luisa continued to ignore other people's suggestions and I think it let her down. She launched Bakers Toolkit, but refused to change the colour when she was told that it shouldn't be pink. Luisa is quite stubborn and won't change her mind, which I'm a bit like, but it can be detrimental.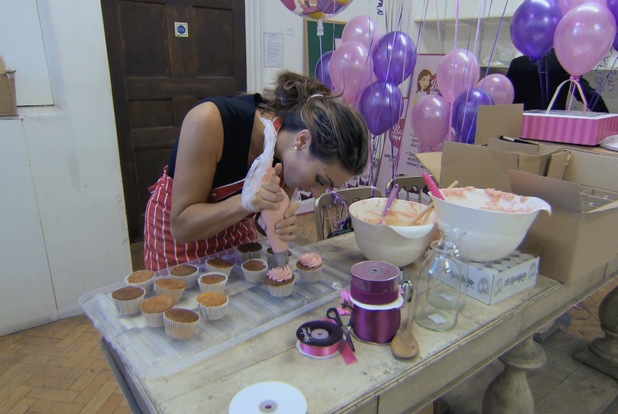 Luisa did have a great business idea, but her actual pitch wasn't as good as Leah's. Although she came through in the end, Luisa did muddle her words a bit. Leah, meanwhile, was word perfect and gave a brilliant pitch. I imagine it swung it for her. I also much preferred her business idea too. Several weeks ago, I talked in my blog about a TV show featuring cosmetic surgery disasters. It's so important that properly trained doctors and medics carry out this work, as it can have horrific consequences otherwise. Also, I'd much rather have my face injected than eat cupcakes!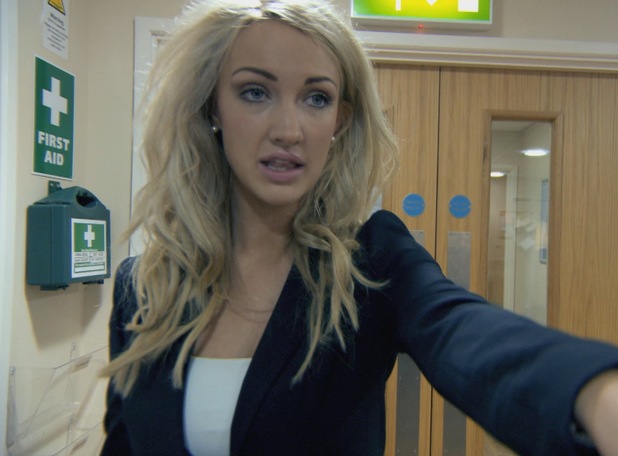 My favourite bit, however, was earlier in the show when they picked their team mates. Leah got all the previously fired candidates that she wanted, but Luisa ended up having to call Jason Leech! She had been quite rude to him before and obviously stole the project manager crown from him, but he graciously came back and helped her. He's such a lovely guy. I do think the right girl won out of who was in the final, but really I think Neil Clough should've been there and scooped it. He was by far the best. Unfortunately though, as Lord Alan Sugar said, he was the right man but was without the plan.
Do you agree with Nicola? Tell us below, as the best comment from across the website each week wins £50!