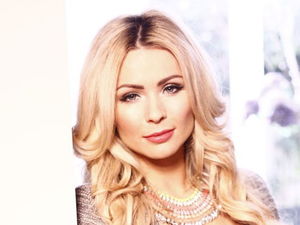 Nicola McLean blogs Celebrity Big Brother exclusively for Reveal.
Celebrity Big Brother
is back!!! And, after weeks of speculation as to who would be entering the most watched house on TV, I settled down to see who would be dominating my evenings for the next three weeks.
Cue housemate number one, Jim Davidson... I've met Jim a few times and I really disliked him at first. But then I saw a different side to him and actually believe he is a lovely man! I'm intrigued to see how he comes across, though. The crowd cheered as Jim walked the catwalk and, after a tough year, the comic looked shocked and stunned by this reaction.
I have a feeling he hides behind a persona. I hope he doesn't play up to the persona, saying sexist jokes and derogatory comments. It's difficult though, as you're picked to go on reality shows because of your 'role' so you feel you have to live up to it. I knew I was asked on
CBB
because I was feisty, so you can't help playing up a bit.
I hope people give him a chance to find his feet. He might clash with Jasmine, though.
Emma then revealed that the housemates would not be entering the house alone, but would be handcuffed to another celebrity... I think this is unnecessary and would have hated it, as I dislike being restricted.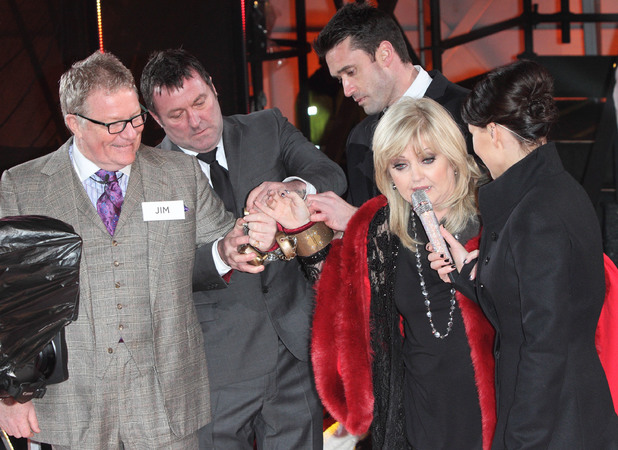 Meet housemate number two, Linda Nolan - who talked WAY too much! Linda points out in her introductory video that she has no time for "chauvinist pigs" and that she once had Jim Davidson thrown out of a club.
Both Jim and Linda looked overjoyed (not) when the stunning Mrs Willis cuffed them together and sent them on their way.
Next up was Tulisa's cousin Dappy, who entered the house with Liz Jones - a journalist who writes and says some bizarre things. For example, she once admitted that she stole sperm so she could have time off work! Liz also had a Twitter spat with the pop queen Rihanna.
I would have said I didn't like Dappy, but he actually came across quite well last night... Not his outfit, though, which was horrendous - he looked like he was wearing a pair of curtains!
I think he might shock people. Don't get me wrong, I know he's had some bad press, but I think he's a nice guy. He might turn it around.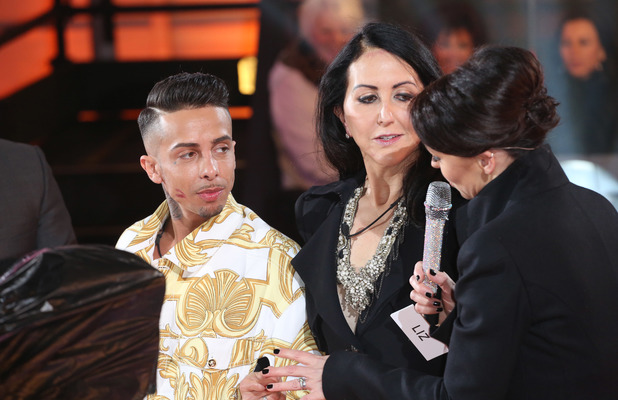 Sam Faiers went in with Jasmine Waltz (no idea either!). The
TOWIE
star looked stunning and relaxed! Jasmine looked stunning and... wild! Rather you than me Sam!!! I think Jasmine is going to be outrageous which is always good!
I really like Sam and hope she does well, but I think she will be quiet in the house. She's lovely and I'm rooting for her, but I don't think she's going to bring very much to the house. Like Ollie Locke, she's from a reality show so she's already used to being filmed and has to keep up an image. I can't see her clashing with anyone in there either.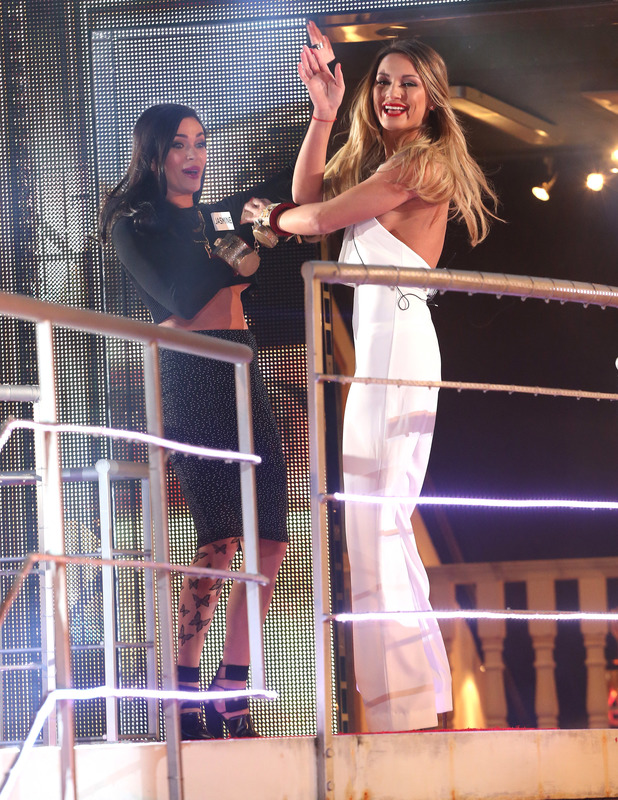 Lee Ryan was next, who entered the house with Casey Batchelor. He's a funny guy, who comes out with the strangest things. I don't think he's offensive though. I was in the jungle with Blue's Simon Webbe, and he described Lee as a really nice guy.
Casey's a glamour model who has slept with a lot of famous men, which she seems proud of. I remember Peter Andre telling me he'd had relations with her and I remember saying be careful she doesn't sell a story...
I know I should root for the glamour model as I went into
I'm A Celebrity...
when I wasn't very well known. And that sort of girl can last quite a while in the house, because the housemates don't put them up.
Made In Chelsea
's Ollie Locke was paired off with Lionel Blair. I've met Ollie and he's not very memorable. I'm not a big fan of his reality show, so I don't have any preconceptions of him. He's very good looking though! He might ruffle a few feathers as he's very posh and probably very intelligent.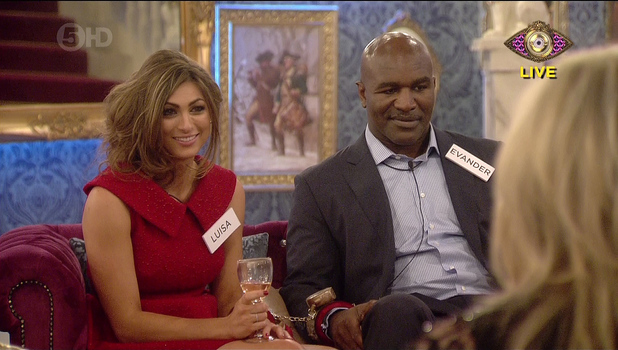 Boxer Evander Holyfield took the final spot with sexy Luisa Zissman. She is great; I love how honest she is. I've met her a few times and she's absolutely lovely. I don't think she cares about what people think and she's already quite wealthy - but clearly likes the fame game.
Before she went in, I was surprised when she told me she hasn't ever watched the show though! I told her it was really fun, but tough... Sam and Luisa are my favourites at the moment, but I actually like quite a few of them.
The big twist came when Jim and Linda were given the chance to free either themselves or anyone else, so they went the good guy route and released Dappy and Liz.
Shame... I think those two would have got along famously! But now they are up for eviction in another
CBB
twist.
I have a feeling this is going to be a good series. There are a few housemates I don't get, like Lionel Blair... I don't think he's going to be amazing. And Casey is an odd choice. I think there are some really eccentric characters in there, though.
Can't wait for tonight...
Come back tomorrow for Nicola's thoughts on tonight's show (4 January), which airs at 10pm on Channel 5.