EastEnders, Corrie, Emmerdale, Hollyoaks:we take a look at tonight's top soap stories...
EastEnders, BBC1, 8pm
Roxy continues to feel distant from Amy, but will she do anything about it?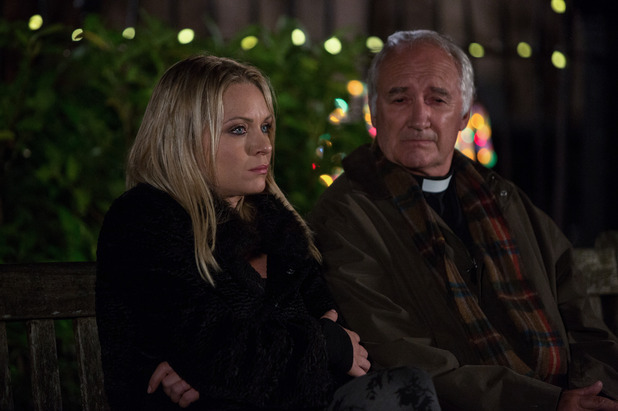 As she confides in Reverend Stevens after the Nativity play, she finds herself being given food for thought. It's not long before she's on Ronnie's doorstep dropping an almighty bombshell on her sister. How will Ron react?
Coronation Street, ITV, 7.30pm & 8.30pm
Phelan's unconscious in a hosptial and Eileen confides in Todd that Anna's been sending him hate mail and she suspects Kevin may have attacked Phelan.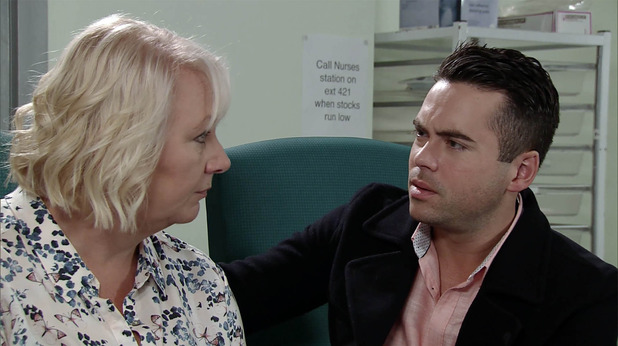 In the cafe, Andy overhears Tim telling Sally he saw Kevin wound up and he also wonders if Kev attacked Phelan. When the police come calling on Andy, he sends them in Kevin's direction to cover his own tracks.
Doing his best to remain calm, Andy's struggling, but his nerves are in shreds. Will he end up coming clean?
Emmerdale, ITV, 7pm
Paddy's got a sore cheek from being slapped as he tells Chas Rhona rescued him from Lydia's clutches after she turned out to be predatory and over-keen.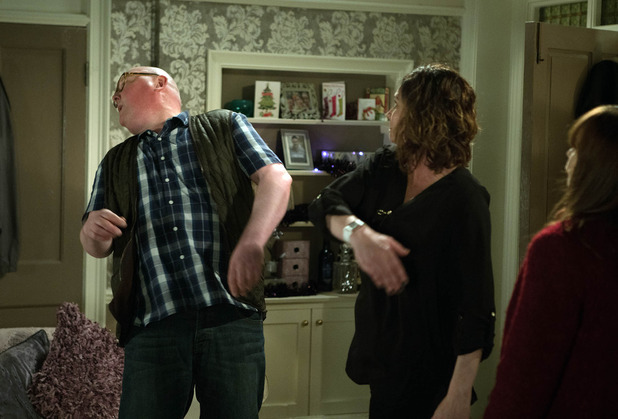 But Lydia suddenly arrives and this time Chas has to step in a rescue him. But will Lydia finally get the message? And is Paddy hopeful there might be something between him and Chas?
Hollyoaks, C4, 6.30pm
Freddie returns and is stunned to see the state Ellie's in. She wants to confide in him about everything that's happened with Nick, but will she manage to do it?
And will Alfie reveal the truth about Freddie and Marnie now he's back in town? Freddie might have some explaining to do...