Vicky Pattison isn't fussed about a little mishap she may have made on I'm A Celebrity: Extra Camp lately or the stir it may have caused online, telling her haters to go "eat a bag of d**ks" if they have something negative to say.
You tell 'em, Vicks.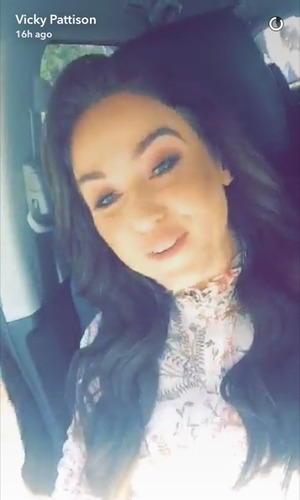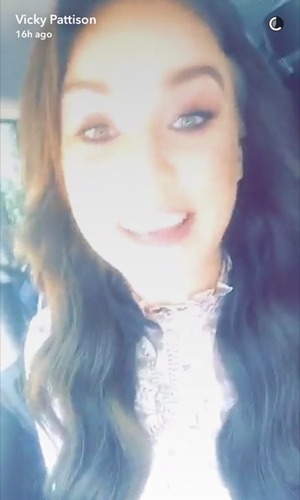 Vicky had been interviewing
Diversity star Jordan Banjo, following his exit from the jungle
, and as their chat wrapped up, she accidentally called him his brother's name Ashley instead.
Vicky swiftly corrected herself and Jordan actually found the mishap pretty funny. He told her: "I'm used to it don't worry."
Of course, Vicky's gaffe was picked up in the press and on social media - just like she predicted.
Taking to Snapchat after filiming for
Extra Camp
, Vicky shrugged off any criticism heading her way and addressed her mistake. She said: "Yes, I called Jordan Banjo, Ashley Banjo. That's another one on the tally chart. And I'm sure there's plenty of you that can't wait to say something negative, whether you want to write it in your little newspaper or on Twitter.
"I'm only human, we all make mistakes. So, I'm just going to say I'm learning, if you've got something bad to say... go eat a bag of d**ks," Vicky added.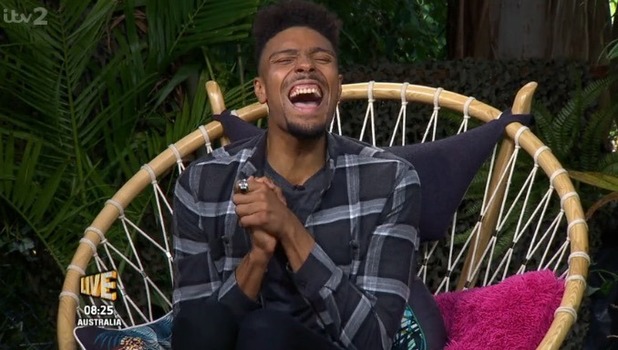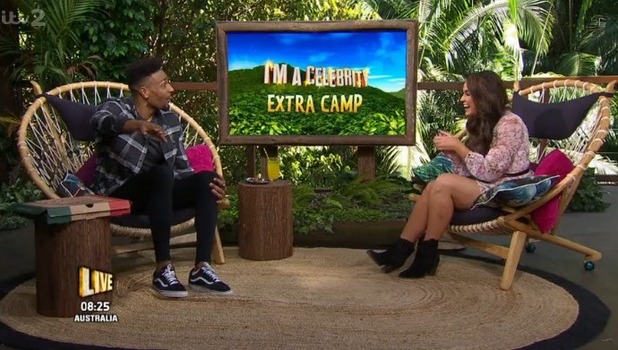 Vicky's live mishap came after she and Jordan had been discussing his time in camp.
He opened up on his close friendship with fellow campmate Larry Lamb and revealed
his dad wants to call Larry to thank him for looking after Jordan during his stint on I'm A Celeb.
Jordan said: "I spoke to my dad yesterday on the phone my dad said whenever Larry comes out he wants to call him and thank him. My dad is so grateful to him for everything, because he literally looked after me in there. I'm so grateful to him.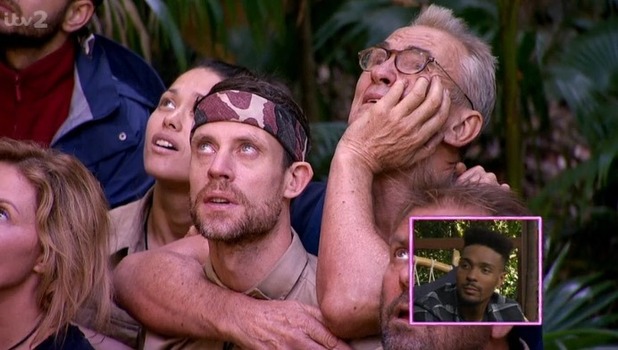 "I didn't see it coming [with Larry]. I was mucking about with Wayne, Adam and Joel - I expected that. Larry, he sort of came out of nowhere.
"When I started to feel down, he was always there. Every morning - he knows I don't like water - he would come over and would wake me up and say, 'You alright baby boy? I know you don't like water, I've got you a cup of tea.' Every single morning. It was the best thing, it was so lovely to have him there."
Larry had actually cried over Jordan's exit, telling Scarlett Moffatt that he thought of Jordan as "one of his boys".
Following Jordan's departure from camp,
Carol Vorderman was the fifth celebrity to get the boot.
Like this? Don't miss out! Make sure you're following Reveal across Twitter @RevealMag / Facebook @Revealmagazine / Instagram @revealmagofficial