EastEnders, Corrie, Emmerdale, Hollyoaks: we take a look at tonight's top soap stories...
EastEnders, BBC1, 8pm
Linda's nervously preparing for the darts match and charity ladies night at The Vic, but she's not the only one worried as Jane gets ready to attend the event herself.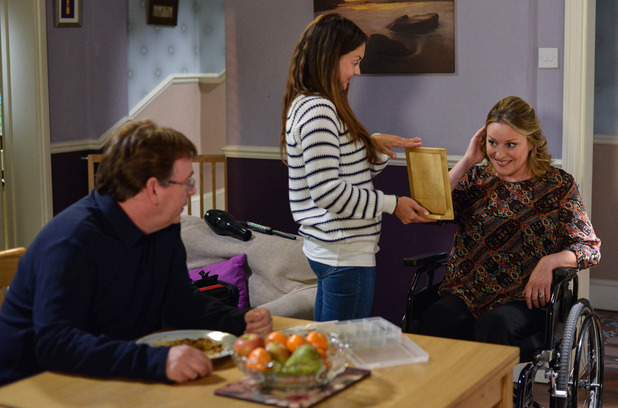 As she prepares for her night out with the girls, Stacey comes over to make sure she looks a million dollars. Stace offers her some words of support, but will it be enough to convince Jane to go to the pub? And can Ian make his wife feel attractive again?
Coronation Street, ITV, 7.30pm
Kate is looking for clues on Caz and when she spots a transaction for a camera on a credit card statement she realises what her ex is up to. Aware Caz is listening via the hidden camera, Kate tells Aidan she still loves Caz and wishes she could see her again.
Aidan reckons she's taken leave of her senses and goes, and a short while later Caz lets herself into Maria's flat where Kate is waiting. She tells her she's been eavesdropping, and believing Kate still loves her begs Kate to run away with her and start a new life.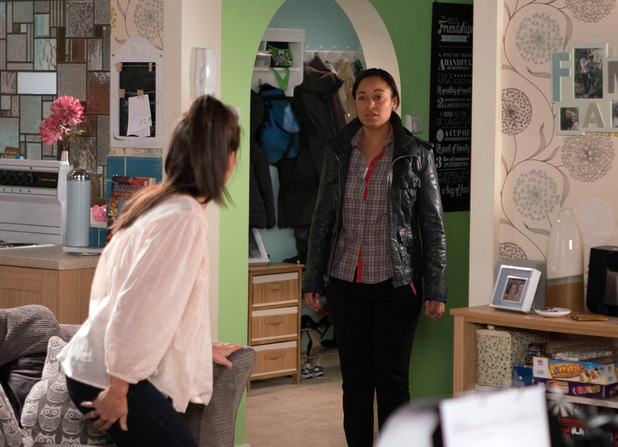 Kate works hard to maintain her act while secretly calling Aidan, but when Caz tries to kiss her, Kate recoils and Caz realises she's been set up. Will Caz make her getaway before Aidan arrives with the police?
Emmerdale, ITV, 7pm
Jermaine tells Belle he's got a job and she's thrilled for him, until he reveals it's in America.
He insists he won't go to Boston without her and she's torn.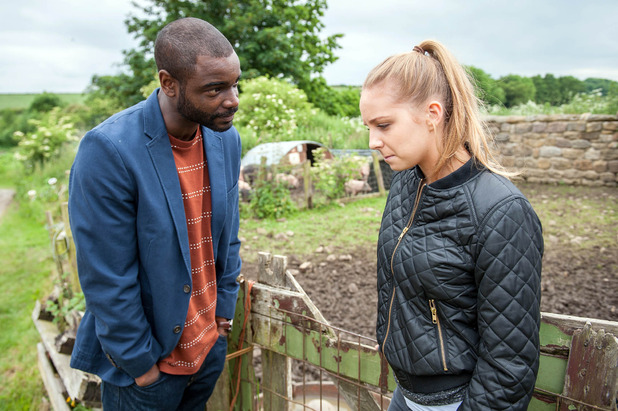 With her dad trying to encourage her to go back to college, Belle makes a decision about her future and tells Jermaine. Will they stay or go?
Hollyoaks, C4, 6.30pm
After losing out on a promotion at the hospital, Celine's had enough and tells Cleo amd Tegan that Porsche has offered her a job on a cruise ship and she's going to start a new life in the Caribbean Sea.
As she's packing, she finds the styling scissors she bought for Jesse with the engraving 'my perfect boy' and when Cleo and Tegan see them, they secretly show Jesse so he'll stop her leaving.
Meanwhile, Celine texts Cameron and tells him she can't keep quiet any longer - but has she put herself in danger? And will Jesse find her in time?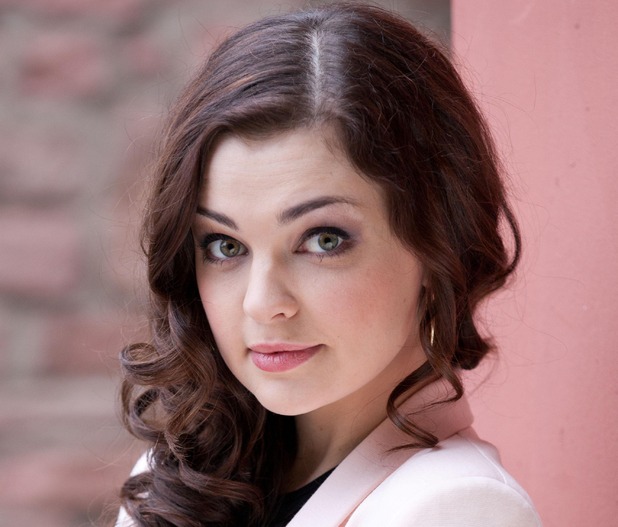 Like this? Don't miss out! Make sure you're following Reveal across Twitter @RevealMag / Facebook @Revealmagazine / Instagram @revealmagofficial