Stephanie Davis has been getting pregnancy advice from Jacqueline Jossa as her due date approaches.
The former
Hollyoaks
actress, 23, wrote in her weekly
OK! blog
that she met up with Jacqueline at a recent awards show and talk soon turned to babies.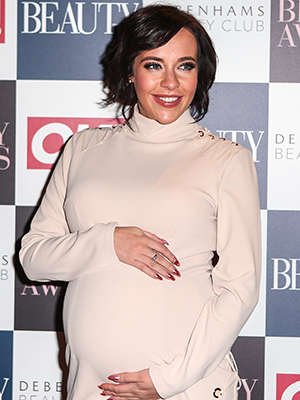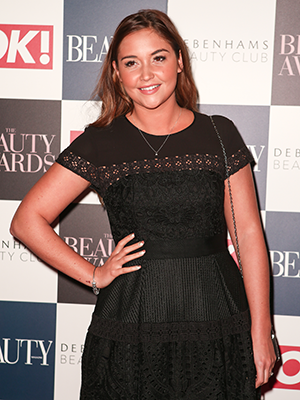 Stephanie is expecting her first child in the New Year, while
EastEnders
actress
Jacqueline gave birth to daughter Ella
last year.
"I had a lovely catch up with Jacqueline Jossa and we spoke about my pregnancy and her little one," wrote Steph. "She promised me labour wouldn't be that bad and that everything is worth it in the end. She said it's such a magical experience and that I'll want another one after!"
"I'm definitely going to take it all on board and make the most of it," Stephanie concluded. "I'm even thinking about filming it as it would be nice to have a personal memory to watch back when I want. I think my mum will be too excited to concentrate on filming though!"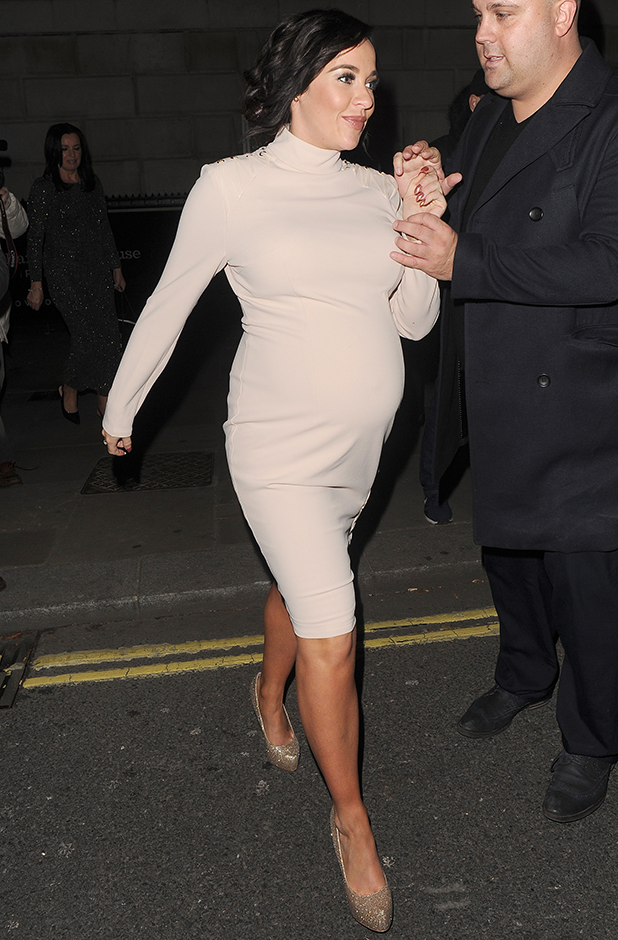 Stephanie announced her pregnancy back in May, shortly after
splitting from Irish model boyfriend Jeremy McConnel
l whom she met in the
Celebrity Big Brother
house in January. Jeremy, 26, has questioned whether he's the father and wants a DNA test when the baby is born, but Stephanie has also insisted he is the dad.
Meanwhile,
Stephanie's not had the easiest of pregnancies
, with health scares including a recent one that landed her in hospital.
The
actress revealed on Loose Women how she nearly needed a blood transfusion
after waking up one morning in agony, passing blood from the back passage.
"I have a good pain threshold but the pains started getting really bad to the point I said, 'Mum, you'll have to knock me out. I can't take this.' I was panicking and the pain was so bad I was vomiting and seeing black dots.
"My mum came to the toilet with me. When I got to the top of the pain I felt a release and mum was looking to make sure everything was okay, and saw loads of blood come out. She started panicking. It was from the back passage.
"The pain was really bad so I ended up going to hospital and I'm still waiting for the results. They took me right up to the delivery ward because the pain was so bad. The vomiting was pushing everything down there, water came out.
"I lost so much blood [I nearly needed a blood transfusion.] My blood pressure was really low, my white blood cells really high, everything was showing something wrong.
"They think I have colitis that flares up every now and then. But I'm not sure yet, I'm waiting on other results. I'm booked in to have a camera that way... and I've just had some more tests done so I'm waiting on results."
Like this? Don't miss out! Make sure you're following Reveal across Twitter @RevealMag / Facebook @Revealmagazine / Instagram @revealmagofficial