EastEnders, Emmerdale, Hollyoaks: we take a look at tonight's top soaps stories...
EastEnders, BBC1, 7.30pm
After the incident with Geraldine saw Kathy take over the local Christmas play, the new director enlists Denise's help to find a script.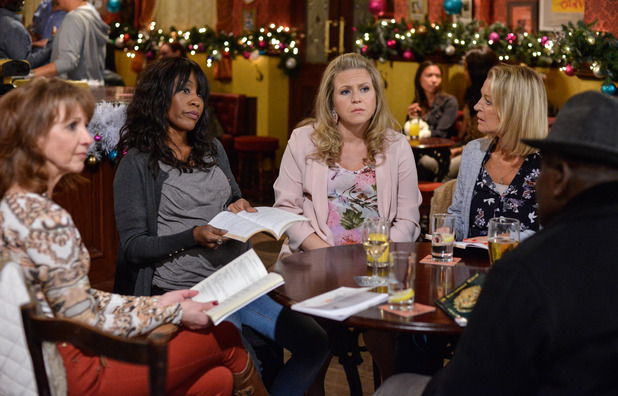 As the ladies meet in The Vic to discuss it, someone hits on the idea Denise should write one herself. She's not sure, but after lots of encouragement, she finally agrees. Will she regret taking it on?
Emmerdale, ITV, 7pm
Bernice has booked a sleep-deprived Jimmy a spa break so he can get some rest, but he lies to Nicola he's got an overnight drive to Newquay.
When Jimmy arrives at the hotel, the manager won't let him check in alone, so he calls Bernice who ends up pretending to be his wife to get Jim in the room.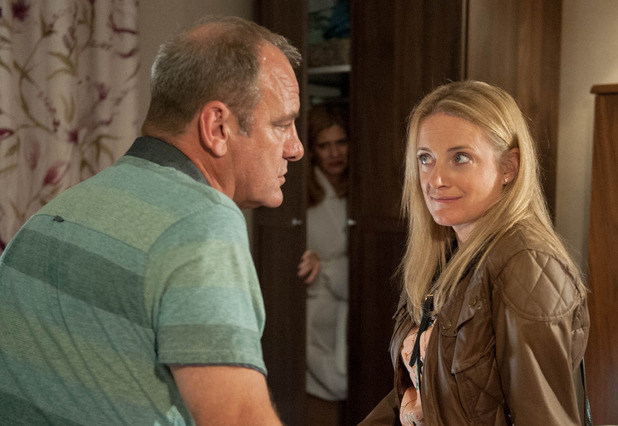 Back at home, Nicola's found an email from the hotel on Jimmy's account and hot foots it down there to find out what's going on. She confronts her husband about his lies and as he spins her a story, she has no idea Bernice is hiding in the wardrobe. Will she discover where her sister is?
Hollyoaks, C4, 6.30pm
Joanne has Louis trapped in James's house and with the cut on her head, she's determined to blackmail him into being with her. Ripping her dress and telling him if he agrees they can be together she won't tell the police he assaulted her, Louis's reeling, realising just how deranged she is.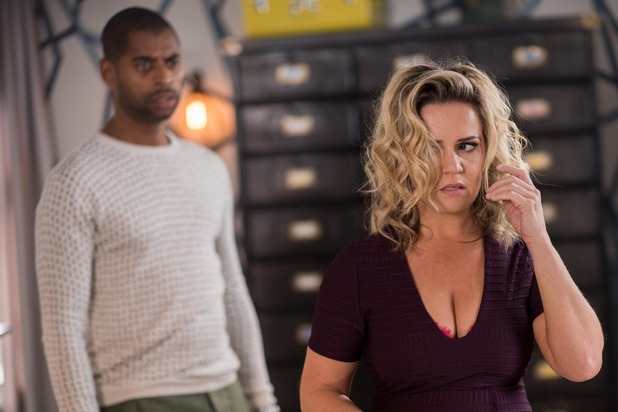 The police arrive and arrest both of them, but Joanne manages to sneak a letter opener into the interview room with her, and when an angry Simone arrives to confront Jo about all the lies she's been telling, the crazy solicitor threatens her with the weapon.
Will Simone get out of this alive? And will Joanne finally get taken away for all the things she's done?
Like this? Don't miss out! Make sure you're following Reveal across Twitter @RevealMag / Facebook @Revealmagazine / Instagram @revealmagofficial