There have been a multitude of reasons over the years about why the Friends reunion we all want has never happened.
And now
Jennifer Aniston
's added a new one.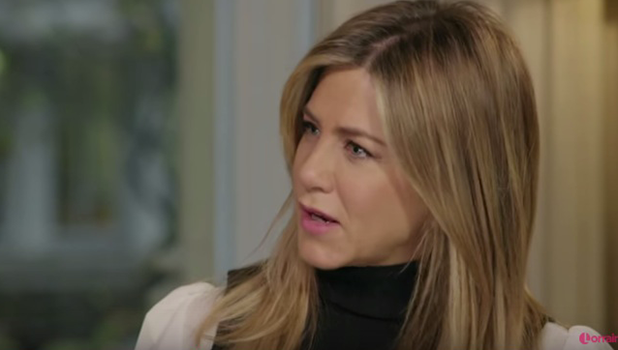 Speaking to ITV's
Lorraine
, the actress suggested the tech-heavy, modern world meant those cosy scenes in Central Perk or Monica and Chandler's flat just wouldn't work anymore.
Jen explained: "I think that period of time was nostalgic. Our faces weren't stuffed into cell phones, we weren't checking Facebook and Instagram, we were in a room together, we were in a coffee shop talking, having conversations, we have lost that."
"Honestly, I don't know what we would do," she added.
While we're all desperate to see the gang back on screen again, the six stars have said repeatedly over the years that a reunion is unlikely.
Last year, Courteney Cox joked that fans really need to "let it go" as a
Friends
reunion is just never going to happen. Talking to Yahoo, she said: "Dear Lord, let it go people! We're not doing it! It's not going to happen!"
Meanwhile, the show's co-creator Marta Kauffman told E! News: "
Friends
was about that time in your life when your friends are your family and once you have a family, there's no need anymore."
Ah well, at least we have ten series to keep rewatching…
The closest we came to a reunion was a brilliant moment on
Jimmy Kimmel Live
back in 2014 when
Jennifer Aniston, Courteney Cox and Lisa Kudrow reprised the roles of Rachel, Monica and Phoebe for a fan fiction sketch
written by Jimmy.
Watch it below - he even had the entire
Friends
apartment replicated!