Love Island star Cally Jane Beech has been gushing over her blossoming baby bump.
The reality star
is currently expecting her first child with boyfriend and Love Island co-star Luis Morrison
and sharing an update on her unborn bubba's progress, Cally shared a new snap to Instagram.
She captioned her photo: "Love you already my beautiful bump."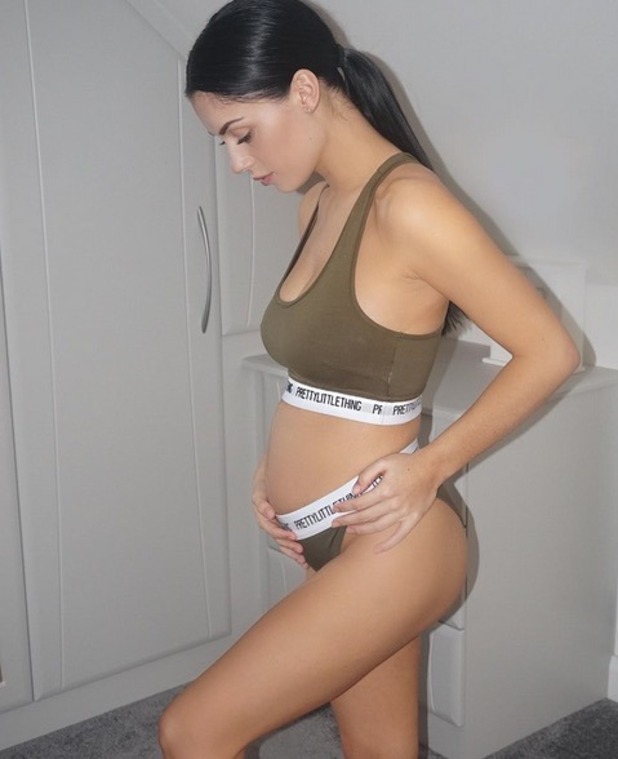 Cute, right?
In her picture, Cally donned a khaki underwear set from
Pretty Little Thing
and bared her stomach. That bump of hers sure is growing!
One fan commented: "I can't even deal with this, so cuteeeeeeee!!" Another said: "Cutest bump ever."
It's not the first time Cally has decided to bare her bump,
as she recently posed completely naked to highlight her pregnancy figure.
Cally shared the image on Instagram to mark herself reaching sixteen weeks of her pregnancy.
She urged her fellow expectant mums to "embrace" their pregnancy and told her followers: "Embrace your body's change... it's creating the most amazing gift #16weeks #mummytobe #pregnancy."
Cally also shared a few tips when it comes to morning sickness. She explained that she had been suffering up until fourteen weeks, but the sickness has now subsided for her.
Sharing a short clip to her page on the photo-sharing app, Cally revealed: "I suffered from morning sickness quite bad, up until the fourteen week mark. I'm now seventeen weeks and it has subsided a little. I'm feeling a little better, but what really, really helped me was Ginger Tea. It helped me a lot and it's caffeine free which is a lot better for your baby!"
Cally added the caption: "All you mums to be suffering from morning sickness now, my lil tip here [is] what worked best for me after trying everything suggested.
"I will try #vlog throughout my pregnancy, if you want to know anything or have any questions, I will do my best to answer these for you as I don't think people realise how [pregnancy can] affectpeople differently... if I can help any of you [to] make your pregnancy easier I will sure try #callysbabyblog #mummytobe."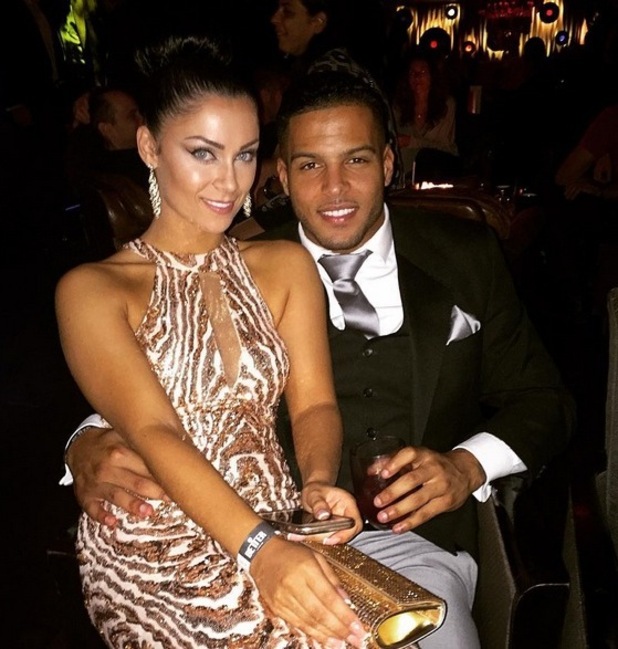 Cally first revealed she is pregnant in October. Her baby joy comes a year after
she and boyfriend Luis reunited on the first series of Love Island in 2015.
Cally had been a latecomer to the show and was handpicked by the boys to join the villa, after Luis confessed to knowing Cally. The pair had actually met prior to the show, but romance was halted as Cally knew Luis would be jetting off to film for Love Island.
Explaining how she and Luis first met, Cally exclusively told
Reveal
: "I had met him in a club in London... he took me out for a date and we started to really like each other, but as soon as that happened, he told me he was going on [Love Island]. I said he had to take the opportunity, if it was me I would do the same. If he didn't find somebody, maybe things will work out after. I never wanted to be one of those girls who stops someone from doing something."
Now look at the pair, eh!
Like this? Don't miss out! Make sure you're following Reveal across Twitter @RevealMag / Facebook @Revealmagazine / Instagram @revealmagofficial