We catch up with The X Factor's Saara Alto on her 'supportive' mentor Sharon Osbourne, her crush on Nicole Scherzinger and upcoming wedding plans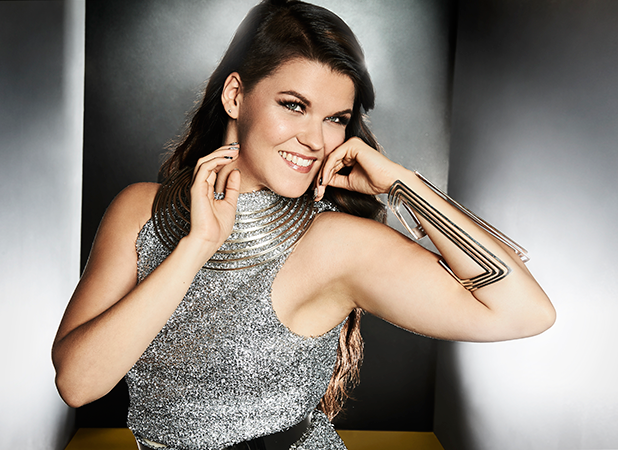 As
The X Factor
's most theatrical contestant and the show's very own version of Lady Gaga,
Saara Aalto
is a perfect match for her equally quirky mentor – Sharon Osbourne.
Yet the Finnish singer, 29, has confessed she has her sights set elsewhere, after admitting she finds rival judge, Nicole Scherzinger, 'so sexy'.
'She has real sex appeal. I love her so much,' Saara admits to us.
She may, however, have to vie for Nicole's affections, as she reveals how her fiancée, girlfriend of two years, Meri Sopanen, is completely enamoured of the former Pussycat Doll.
'My fiancée has a crush on Nicole – she has always loved her so much. When I first met her, she had Nicole's pictures on her phone…her screensaver on her laptop. I remember thinking, "Oh no! Nicole is the most beautiful woman in the world". No pressure, hey?' Saara laughs.
'Two weeks ago, she finally got to take a photograph with Nicole and it was the best moment ever. It was so surreal as in Finland, we never get to meet any celebrities. I was jealous of course, but I'm happy for her!'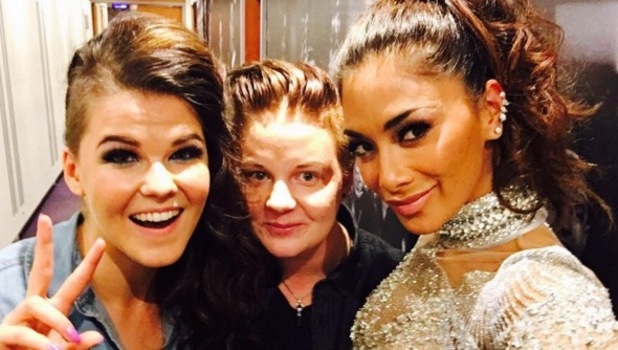 The couple are now hoping Nicole will be the guest of honour at their wedding.
'Before
The X Factor
we were discussing who we would like to sing at our wedding, and we both agreed Nicole would be so perfect. I'll have to ask her,' Saara says.
She first met Meri two years ago, when she received a fan letter from her while competing on Finland's version of
The Voice
.
It read, 'I have never ever sent a message like this to anybody, but I just had this intuition that I had to send it to you.'
After meeting her, Saara split with her boyfriend of nine years, Finnish pop star Teemu Roivainen, and started a relationship with Meri.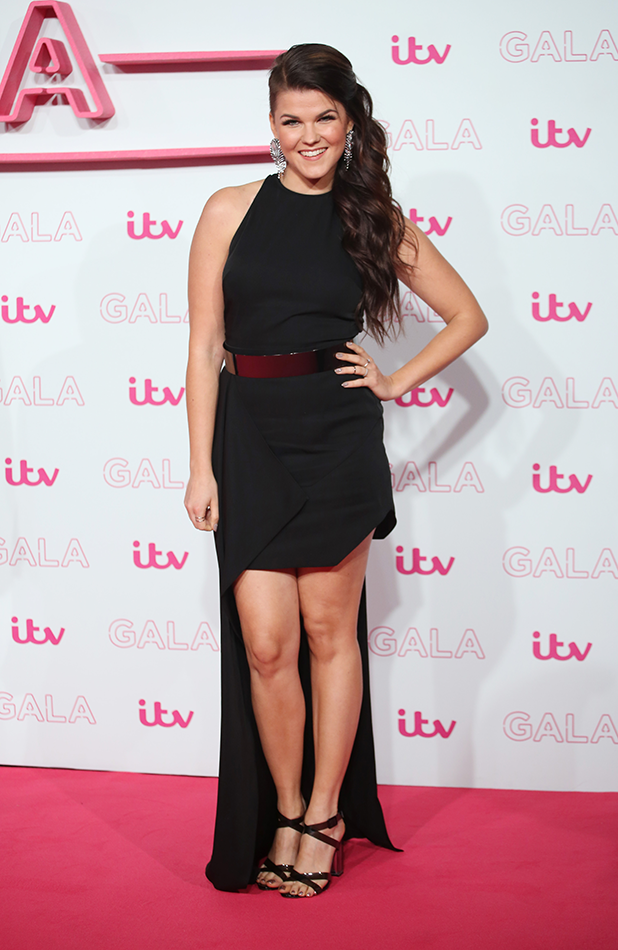 Meri proposed in August, but the loved-up pair have had to put their wedding plans on hold while Saara competes on
The X Factor
.
When we ask if she's planning a Gaga-esque extravaganza , Saara laughs, 'Everyone thinks we'll have an extravagant wedding! I'd actually prefer a private and very quiet wedding. My fiancée, on the other hand, wants a big wedding with lots of family and friends. I think she'll probably win.'
Meanwhile, Saara is throwing herself into the last remaining weeks of the competition, admitting the atmosphere in the once-chaotic household has subdued as the numbers have dwindled.
'Me and Emily are the only ones left in our room. I quite like it, it's quiet!' she says.
'It's weird when people go home. I was getting really close to Sam [Lavery] before she left so I was gutted, but at this point, we all know we'll be seeing each other again on the tour.'
On mentor Sharon Osbourne, Saara adds, 'Sharon is an amazing mentor. She's in LA but she's texting me every week. She's always there for me and available when I need her. She's very sweet and very supportive.
'And remembering my name isn't a problem anymore!'
The X Factor, Saturdays and Sundays at 8pm on ITV
*
This interview originally appeared in Reveal magazine issue 47