Lisa Snowdon has joked she survived the I'm A Celebrity… Get Me Out Of Here! jungle only to get back to the luxury hotel and nearly chop her finger off.
The former
Britain's Next Top Model
host told ITV's
Lorraine
that she almost suffered a nasty injury while doing the rather simple task of closing a door.
Oops.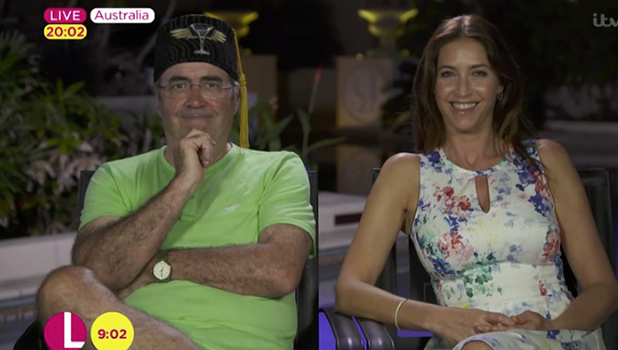 Lisa, 44, said: "I completely escaped the jungle unscathed, and then when I got to the Versace [hotel] I literally nearly chopped my finger in half! I survived all the snakes and bugs then slit my finger open. It's crazy. I was shutting the door, it was a very simple task but I nearly took my finger off."
The model and TV presenter was eliminated from the jungle on Sunday night. She Skyped into
Lorraine
alongside broadcaster Danny Baker, who was the first celebrity to go home on Friday night.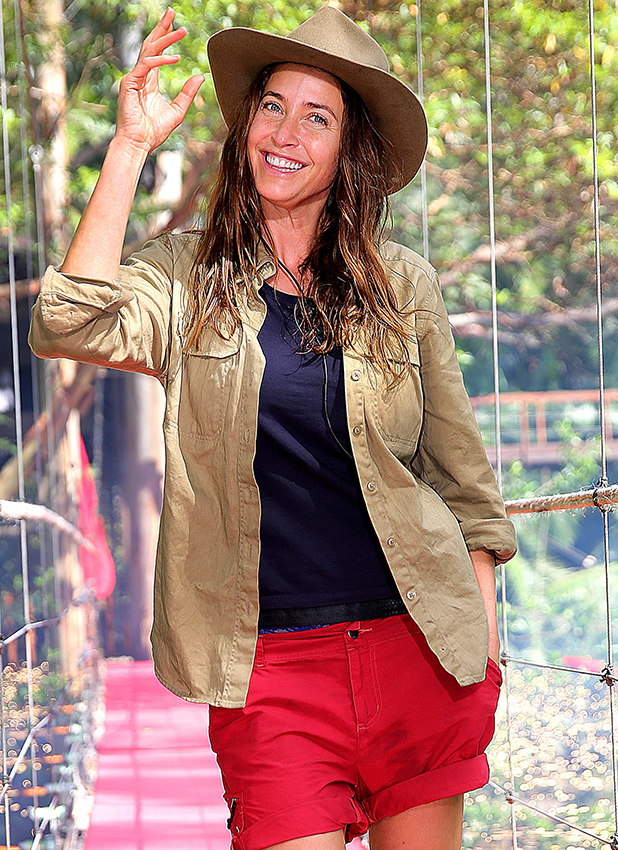 Danny joked that after living on basic rations in the jungle he had slipped back into the real world very quickly.
"It is so strange after the deprivations and everything else in there how weirdly you forget," Danny, 59, laughed.
"I was in a beautiful restaurant on the harbour last night and asked for lobster. I like it chilled. They said they only did it grilled but would find out. Five minutes later they came back and said 'chef says he wont be able to chill it down for you as it will make everything out of whack.' I go [in a frustrated voice] 'alright.' Four days before I was eating cockroaches and I had the hump about chilled lobster!"
He added: "It's just such a great show to do, it's such a privilege. They choose 12 people a year to do it and we were lucky enough to be among that 12. It's a fantastic show to do."
"I was first out and I'm happy to take that bullet for the team, nobody wanted to be that, but what the nation decided they wanted was less of me!" he joked.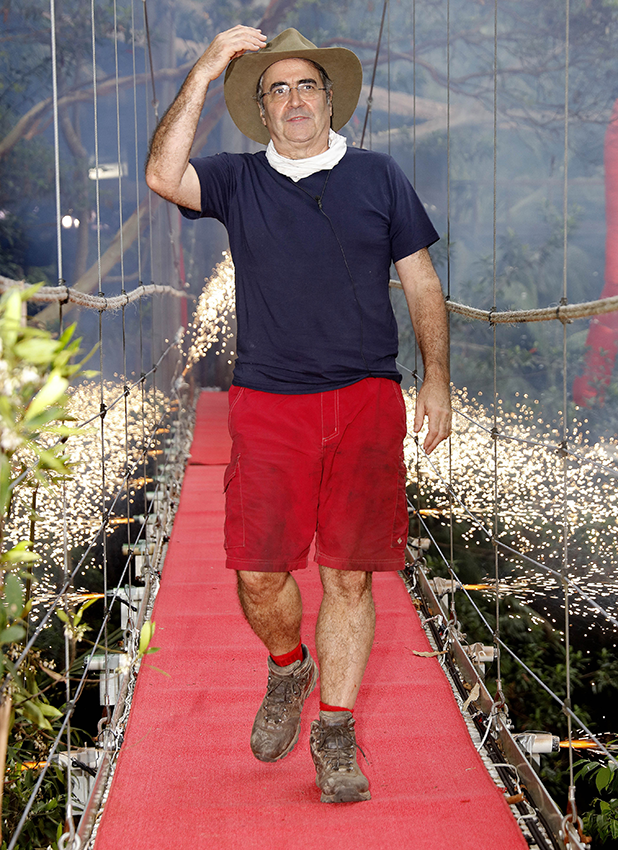 Meanwhile, Lisa and Danny also spoke about the campmates they're tipping to win this year's
I'm A Celebrity
.
Danny is on Team Scarlett Moffatt, saying: "Maybe people think she doesn't need that much more help as she's obviously the favourite. But she has a great career ahead of her. She has a brilliant mind and she's funny, even in her quieter moments. I would love to see her do it and, like two or three others in there, have massive, great careers because they're very, very smart."
Lisa, meanwhile, was full of praise for Wayne Bridge, saying: "I think Wayne has done so well, he's one of the funniest guys in there for me, which I didn't expect. He gets down, gets dirty, he does everything, washes people's pants, carries the wood, does the fire, mucks in with the cooking. He's a premiership footballer that you would think had been quite pampered in his life, I didn't expect that from him."
Watch Danny and Lisa's full chat with Lorraine Kelly below: