Rumour has it Honey G is hoping to stage a LIVE Mannequin Challenge when she takes to the stage on Saturday night and she's hoping to have all the X Factor judges involved.
Yup, even Simon Cowell!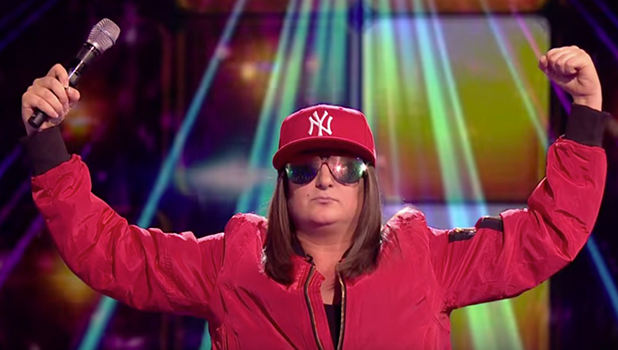 It's the craze that has taken over the nation lately and according to
The Sun
, Honey G is pulling out all of the stops and creating her own Mannequin Challenge to ensure she doesn't land herself in the bottom two again.
A source told the paper: "Honey is singing two songs this week... she came up with the amazing idea of doing a Mannequin Challenge live on the show and getting all the judges involved.
"It's a very big risk in front of millions of viewers as it could all go horribly wrong, but if she pulls it off it will be huge. She is doing everything she can to get into the [semi-finals]."
Now *that* we would love to see! Here's hoping she sticks to her plan, right?!
It has been confirmed that
Honey G will be taking on two mash-ups for this week's 'Louis Loves' themed X Factor show.
Louis Walsh has chosen 'Can't Touch This' / 'Super Freak' , while Honey G's second song will be a cover of 'Push It / Black Beatles'. She is currently one of the last five remaining acts in the competition, alongside Saara Alto, Emily Middlemas, Matt Terry and 5 After Midnight.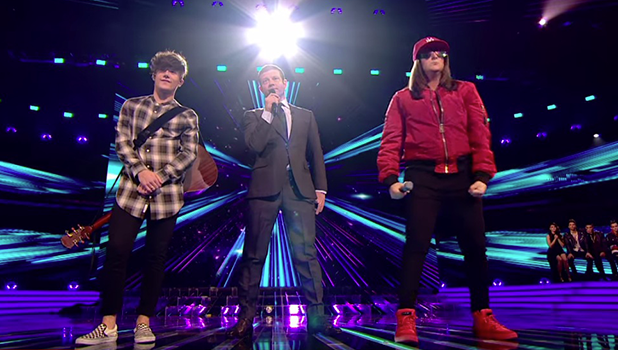 Honey G managed to survive the sing off last weekend, as the judging panel voted unanimously to save her place on
The X Factor
and send Ryan Lawrie home instead.
Since his exit,
Ryan has dismissed claims Honey G should have left instead of him
, and insisted the rapper deserves her place on the show.
During an appearance on ITV's
Lorraine
, Ryan said: "Honey G puts the work in just as much as any of us do so no, I don't think she deserved to go. I think Honey G deserved to stay as she has worked really hard and deserves it as much as any of us."
Matt, meanwhile, has admitted he was "surprised" to see Honey G in the bottom two.
Speaking during a Facebook Live with The Sun, Matt said: "I was really surprised to see her in the sing off. I couldn't believe she was in the bottom two. I don't think any of us expected that. I thought she would fly to the final."
The X Factor continues Saturday 26 November on ITV.
Like this? Don't miss out! Make sure you're following Reveal across Twitter @RevealMag / Facebook @Revealmagazine / Instagram @revealmagofficial