She's just insisted once again that her marriage is absolutely fine, and Katie Price proved just that on Thursday night when she stepped out with husband Kieran Hayler at a glitzy celebrity party.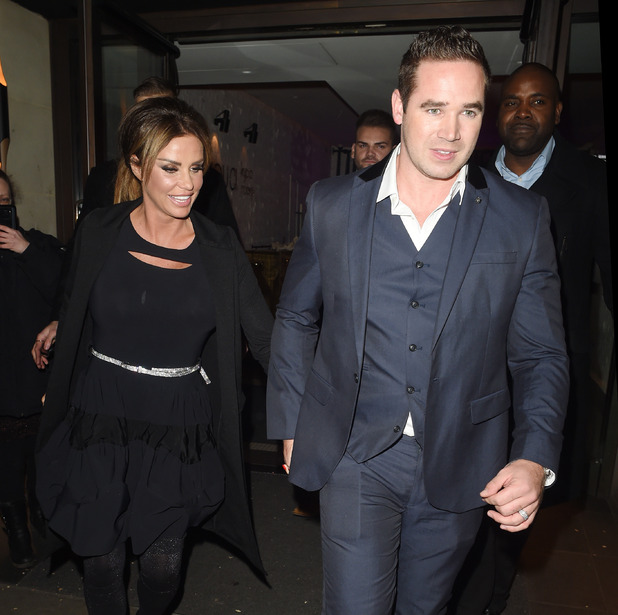 After putting on a PDA at the ITV Gala event in London, the mother of five couldn't wipe the smile off her face as she left the official after party hand-in-hand with her hubby.
Katie, 38, was beaming from ear to ear as followed Kieran, 29, to their waiting car.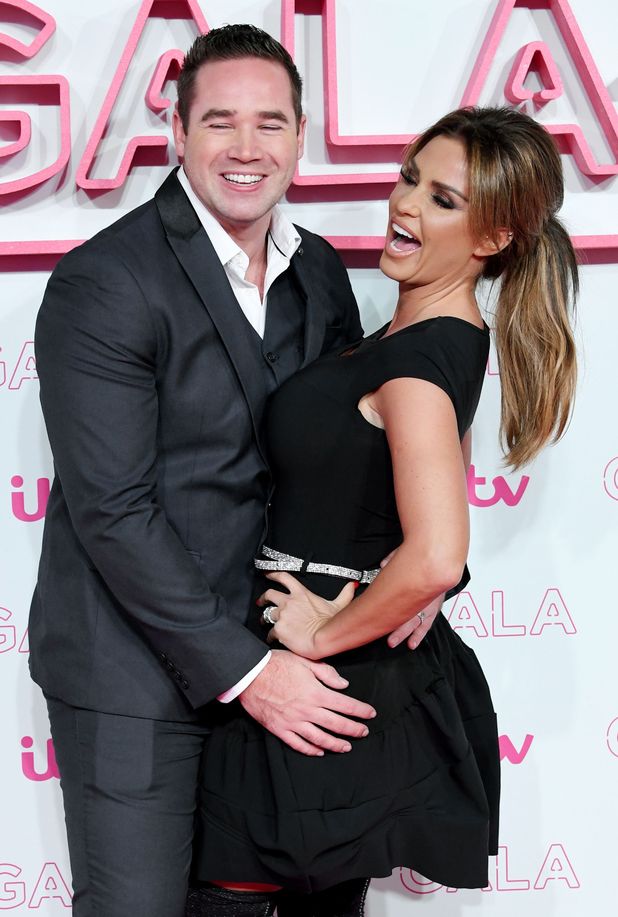 Earlier this month, Katie lashed out on Twitter after reading an allegation that she'd told clubbers in London her marriage was over.
Firing back, she said: "Sorry to shatter your illusions but you couldn't be further from the truth! I love him and not splitting up #lies. From the horses mouth me and Kieran are 100 %together not splitting up we are very happy and very much in love leave our relationship alone (sic)."
The former glamour model has been taking time out from the limelight over the past month in order to focus on her marriage and family.
She explained on
Loose Women
in October that promoting her latest autobiography,
Reborn
, had brought back difficult memories of Kieran's affair in 2014.
Kieran had an affair with Katie's best friend while Katie was pregnant with their second child.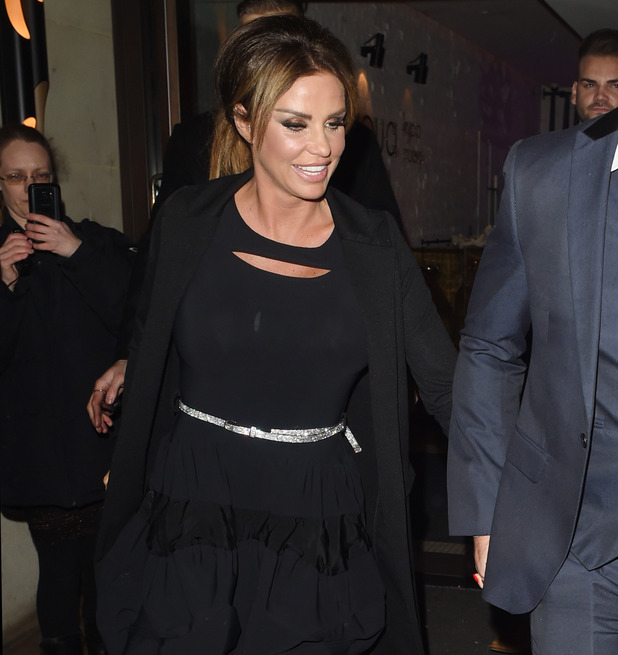 "My heart is shattered, it's broken. It's nowhere near healed," she admitted in October.
"We had therapy and I thought I was OK. The past two weeks I've been on my book tour and it's opened up some wounds. It's been awful. I thought I'd dealt with it."
"My heart is still healing. Someone said it takes five years to heal a broken heart. Is that true? I want to clarify me and Kieran are absolutely fine. We are not splitting, nothing like that. It's just been hard emotionally for us," she added.
"It's horrible for both of us. I'm always like, 'it's fine' and move on to the next thing... It's a relief to me to admit I'm not as strong as people think. Enough is enough. I have to let my barriers down."
Katie will return to
Loose Women
on 2 December.