Geordie Shore: Aaron Chalmers doesn't get off to the best start in Ayia Napa, cracking his knee after somersaulting into the pool... but that FINALLY explains why there was an ambulance in the series' trailer.
Cast your minds back to before series thirteen hit our screens and MTV teased us with a
Geordie Shore
trailer that left everyone talking -
especially because it showed an ambulance turning up to the villa.
While
Scotty T did hurt his hand in a previous episode
, there was no ambulance dash, but now everything has been explained.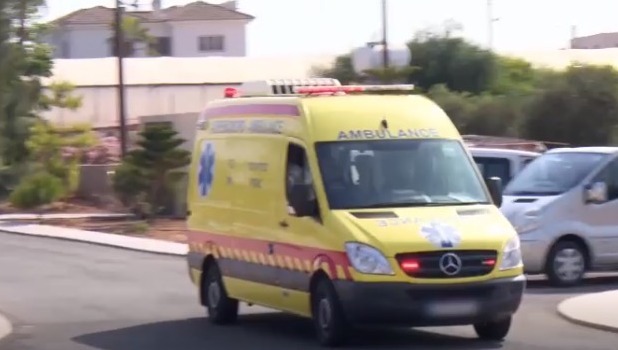 The ambulance was for Aaron.
In the next episode of
Geordie Shore
, the cast are sent to Ayia Napa by boss Anna and everyone gets a little too excited when they rock up to their new villa. Chloe Ferry describes their new pad as "Buckingham Palace" while Gaz Beadle is quick to tell the group they don't have to go to work until 24 hours time.
Of course, that means only one thing on Geordie Shore - drinking the bar dry and jumping into the pool completely starkers, right?
Gaz does just that with, letting his, err, parsnip, all hang out and Aaron attempts to somersault in after him, but failed to check just how deep the villa pool really was. Spoiler alert: it wasn't that deep after all.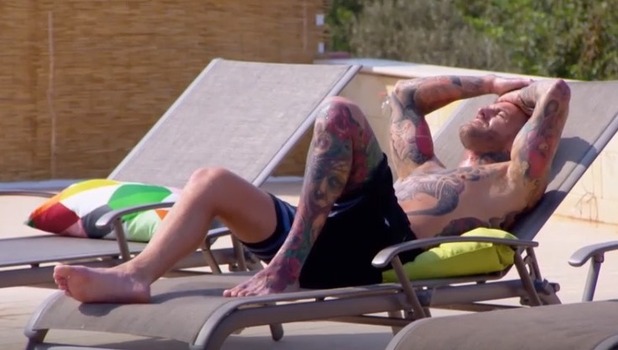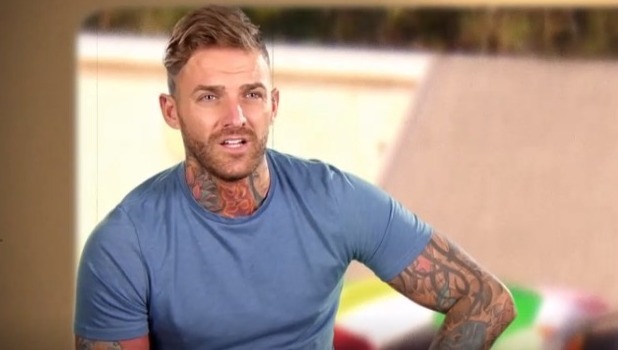 Aaron ends up hitting his knee and writhing in pain after wriggling out of the pool. He says: "F**king hell, that f**king kills... f**king hell. I've definitely done something wrong here."
"I don't know if Aaron is joking or not," says Gaz. "But then, I've seen his knee. Sh*t this is actually quite serious."
Cue the ambulance...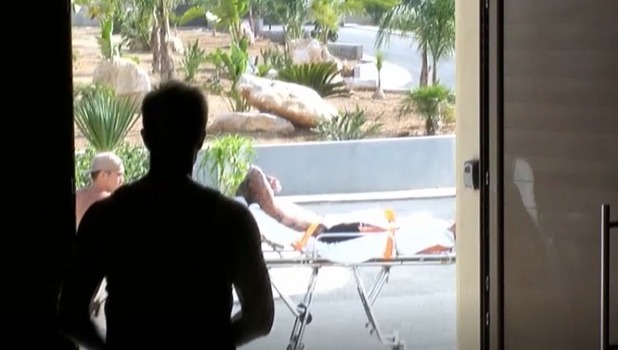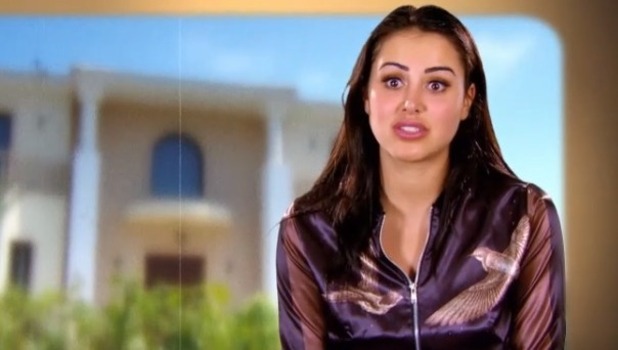 Marnie, meanwhile, remarks: "This is a great start. I haven't even unpacked yet and I'm in the back of an ambulance taking my boyfriend to hospital."
Boyfriend? Yep, Marnie and Aaron had made their romance official this series.
It didn't go without a few hiccups.
Marnie had kept her bisexuality from Aaron as she didn't feel ready to tell him
, but Nathan ended up telling Aaron for her,
prompting him to call it quits and actually leave the show.
However, fans saw
Aaron return in the last episode of Geordie Shore
and he told Marnie the real reason he left was because he realised he was scared of commitment. He did insist that he was ready to commit to Marnie once and for all, and the pair appeared to rekindle things.
Geordie Shore continues Tuesday 29 November at 10pm on MTV.
Like this? Don't miss out! Make sure you're following Reveal across Twitter @RevealMag / Facebook @Revealmagazine / Instagram @revealmagofficial