Sam Quek's boyfriend Tom Mairs got all emotional on Extra Camp while sharing his pride at how well the Olympian is doing in I'm A Celebrity… Get Me Out Of Here!.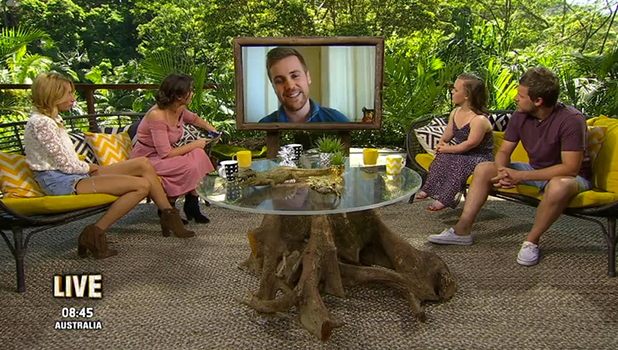 Tom called into the spinoff show via Skype to chat about Sam's time in the jungle so far, including her success in the Vicious Circle trial that saw her win a place in the 'royal' camp.
"I'm unbelievably proud of Sam," he said.
"The thing about Sam is she's gone into the jungle with some problems the other celebrities don't have. She's not used to being on camera all the time or mic packs and those sort of things, so to see her flourishing, how she's coming across, so positive, and how well she's doing in trials is just unbelievable.
"I'm so proud of her, the whole family is so proud of her!"
Tom said viewers are seeing the "real Sam" in the jungle, laughing: "If someone had told me one of the campmates would go into a trial and sing Spice Girls I would have put good money on that being Sam!"
"She's been dead real and I'm so pleased," he added. "She's hitting everything she aimed to do when she went in. She wants to come across as classy and represent the hockey family. I am so pleased for her – I'm getting emotional!"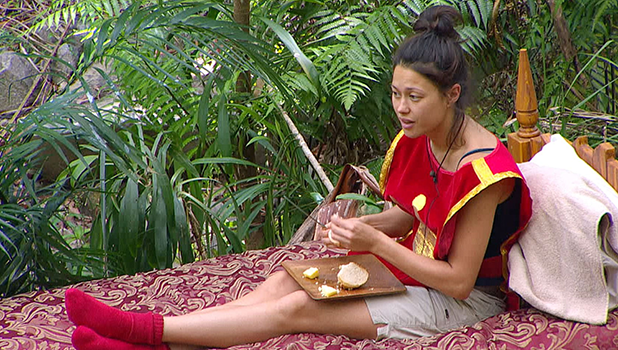 Sam won gold in Rio 2016 with the Team GB women's hockey team but admitted on last night's episode that she's worried her fanbase isn't as strong as the other celebrities so she's at risk of an early elimination.
She revealed her concerns ahead of the Vicious Circle trial that kicked off this year's Claim of Thrones immunity challenge.
Sam said: "I'm going to be blunt. I'm doing this solely for immunity because my following is tiny. I'm an unknown figure and no one knows me so I admit I'm doing it for that.
"If I was immune to the first public vote that would mean so much to me because coming into here I'm a bit of an unknown figure. I really, really don't want to leave. I'm loving every single minute of it. I'd just love to say in as long as I can so that is huge for me today."
I'm A Celebrity
airs nightly on ITV.
Like this? Don't miss out! Make sure you're following Reveal across Twitter @RevealMag / Facebook @Revealmagazine / Instagram @revealmagofficial