I'm A Celebrity: Ashley Banjo has revealed just how much his little brother Jordan is scared of snakes and... he's completely terrified.
So much so, that when Ashley used to have a pet snake, Jordan refused to go into his room for FOUR YEARS.
Speaking to Stacey Solomon via Skype on
I'm A Celebrity: Extra Camp
, Ashley revealed: "I used to have a snake as a pet and he refused to come into my room for at least four years. Snakes are genuinely his biggest fear.
"[But] he's tackling things really, really well. Jordan has kept a level head in all of those challenges and I'm really proud of him for that."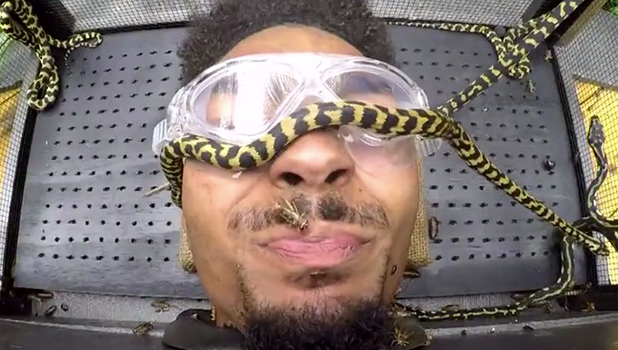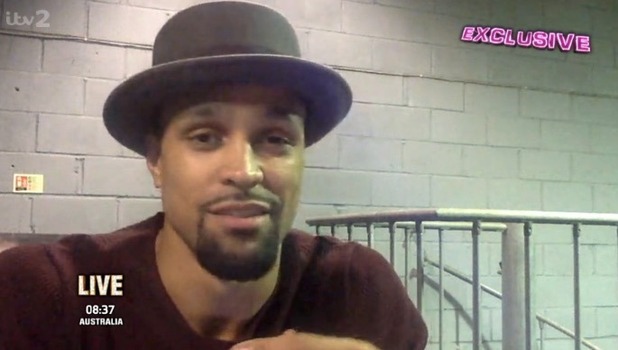 When he entered camp, Jordan proved to be a hit with viewers and kept us entertained with his stories about how he can't cook, he doesn't drink water and
he once, err, sneezed on a member of the audience while performing on stage.
Although, his bubbly character hasn't been the same lately and fans have seen Jordan struggle with being away from home.
He was given the chance to retrieve his luxury item (a letter from his dad) when the campmates earned themselves a slew of dingo dollars, but decided not to bid for it as it was too expensive for the camp to buy back.
That prompted Adam, Sam, Martin and Wayne to choose Jordan's letter to be sent to camp,
after winning themselves royal status
and the opportunity to bestow two campmates with their luxury items, thanks to their success in the Vicious Circle trial.
Ashley addressed Jordan' sensitive side and explained to Stacey: "Jordan is really tough on the exterior, he doesn't really take anything lying down, but then at the same time, he's really soft on the inside. He's a big baby. I knew he was going to find it tough being away from everyone because he never is.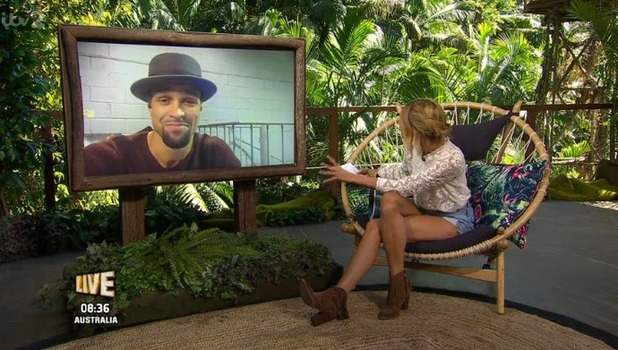 "He's with us all the time. I'm not surprised to see him upset. It's tough for me as his big brother, I can't just scoop him up and bring him home.
"When my dad wrote him that letter, I'm not going to say what is in it completely, but he's just telling him to believe in himself completely and that when he puts his mind to something he can achieve it. Jordan always struggles with that. He's in the jungle and he's proving it to himself that he really can do it."
Ashley insisted that fans are definitely getting to see the "real" Jordan, but there's one side to his brother that he wants to come out more: his prankster side.
So far, Adam has been the joker of the camp, but Ashely insisted Jordan has the ability to give him a run for his money.
"Tell him to stop letting Adam do all the pranks," Ashley said. "He doesn't let us off easy, tell Jord to get on the pranks!"
I'm A Celebrity airs nightly on ITV.
Like this? Don't miss out! Make sure you're following Reveal across Twitter @RevealMag / Facebook @Revealmagazine / Instagram @revealmagofficial