Everyone would love to live like royalty, right?
But in the
I'm A Celebrity… Get Me Out Of Here!
jungle that sort of luxurious lifestyle comes at a price: and, yes, it involves many, many creepy crawlies.
In the latest Bushtucker Trial, named Vicious Circle, the weary celebrities have to endure five whole minutes locked inside a box with a variety of creatures and insects.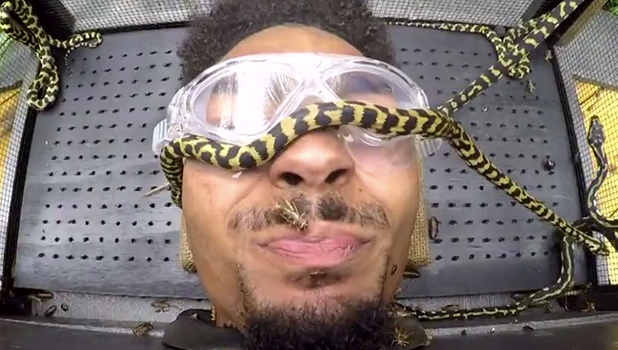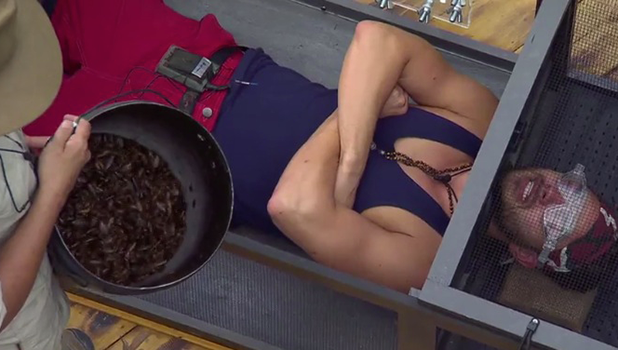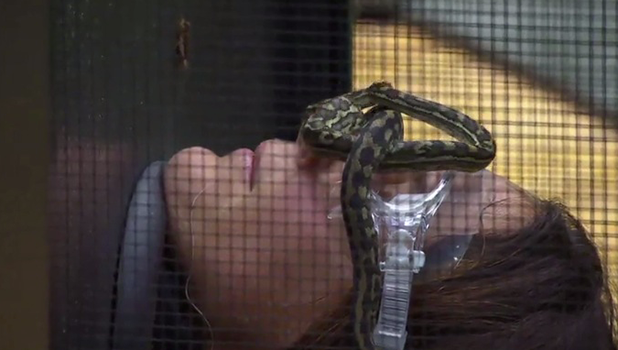 The boxes are split into three sections: large crabs are at the bottom, the middle section contains 3,000 cockroaches, 3,000 crickets and a 1,000 giant meal worms, while each celebrity has five jungle pythons slithering across their face.
So gross…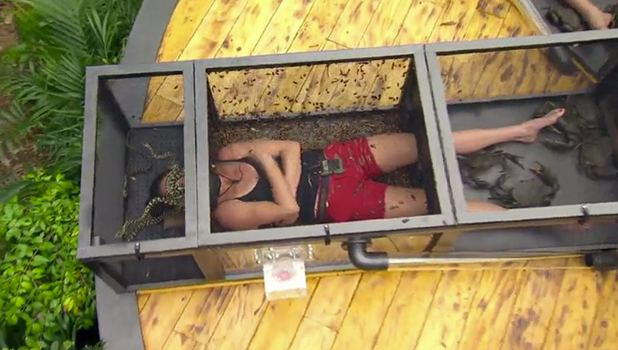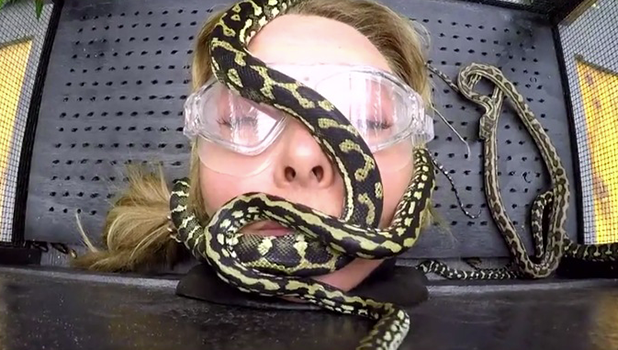 The stars have to remain inside the box for five minutes in order to have their chance at living like royalty over at Snake Rock, while the losers will be their servants.
Each winner will have access to a hot shower and a warm bed for 24 hours… but there are only four winning spaces up for grabs so the competition is on!
But will any of them scream 'I'm a celebrity, get me out here?' We'll find out on tonight's episode, which airs 9pm on ITV.
Watch a trial preview below: