Chantelle Connelly has revealed she *didn't* bother tuning in to Geordie Shore to watch her exit from the show play out on screen.
Chantelle had quit Geordie Shore at the end of June
, while she was filming for series 13 of the MTV reality show. At the time of her exit, Chantelle branded her co-stars "two-faced snakes" and told MTV she had fallen out with Chloe Ferry, Marty McKenna and Gaz Beadle.
Viewers got to see what really went down with Chantelle on Tuesday night's episode (22 November), but Chantelle was more interested in making protein pancakes...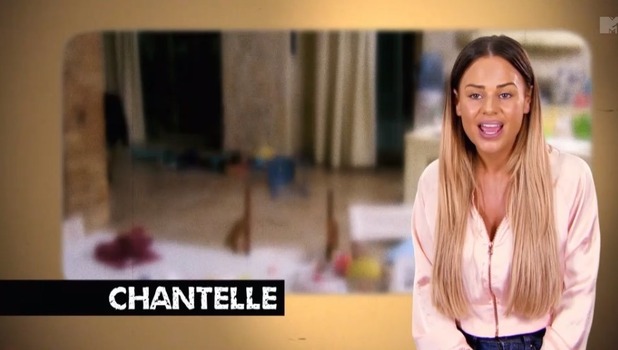 Taking to Twitter, Chantelle told fans that she hadn't watched
Geordie Shore.
She said: "Nah I didn't watch that sh*t last night was [too] busy watching chef @Kane86mousah making Protein pancakes defo more fun!!"
Chantelle also hit out at her co-stars again and tweeted: "Pot kettle black that Gshore lot."
When one fan tweeted Chantelle to say they were "sad to see her leave" but would have done the same in her position, Chantelle replied: "Bunch of [two] faced snakes! Don't even think any of them like each other, but call themselves family."


Chantelle had decided to leave the show,
after clashing with Marty, Gaz and Chloe while in Kavos.
So far this series, fans have watched Marty and Chloe's romance going round in circles. The pair had picked up their romance, but frustrated with Chloe's tendency to kick off when she is drunk,
Marty claimed there was nothing romantic between the pair anymore and insisted the pair were just friends instead.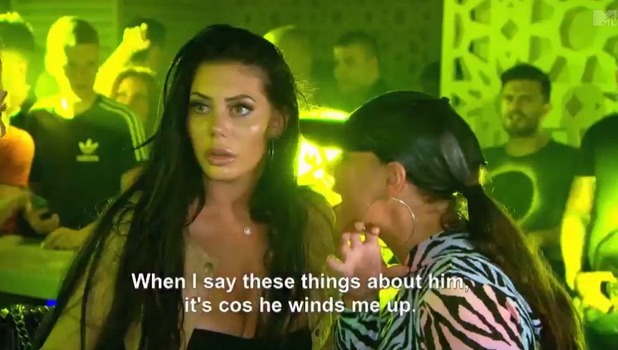 He had said he no longer likes Chloe and Chantelle decided to tell Chloe that Marty had been kissing other girls and doesn't have feelings for her.
She claimed that she was telling Chloe as she hated seeing her get hurt by Marty. Chantelle said: "Chloe, I wish, swear to god, because I'm your friend. I wish you could get over that little prick. When I say these things about him, it's because he winds me up. I see how hurt you get about it and that kills us."
Chloe, meanwhile, grew annoyed with Chantelle continuously telling her Marty doesn't like her. She said: "I know Chantelle means well, but the more this gets brought up, the more it hurts us. Chantelle keeps on going on about it and it's too much."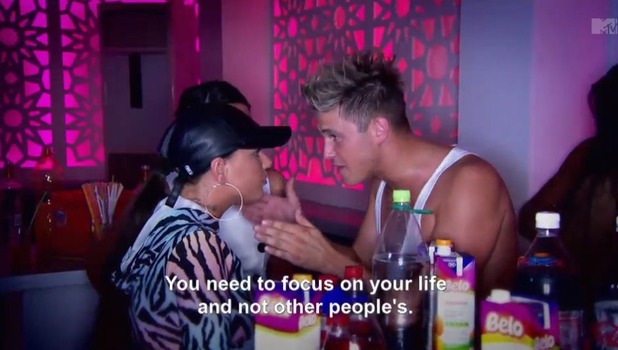 Chantelle also spoke to Marty and told him he was being "disrespectful" to Chloe, but he was convinced that she was meddling. He said to Chantelle: "You need to focus on your life and not other people's. Do that, and you might get along with people. Right now, me, Gaz and Aaron don't even like you. All you do is get in people's heads and wind everyone up."
Things got heated between them and after throwing her drink over Marty, Chantelle had the others questioning why she had got involved.
When she tried to air things out with Marty and Chloe, they didn't play ball. Marty accused her of "sh*t-stirring", prompting Chantelle to hit back: "Marty is accusing me of being a stirrer. Yes I did tell Chloe you didn't like her because I was just being a good friend and telling her the truth. I'm sick of her looking like a mug."
Chloe, meanwhile, wouldn't stick up for Chantelle and things took a turn for the worse when Gaz hit out at Chantelle and told her: "You're boring. Go back to your f**king pole."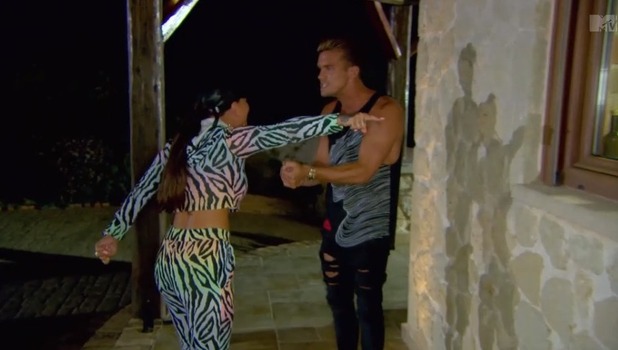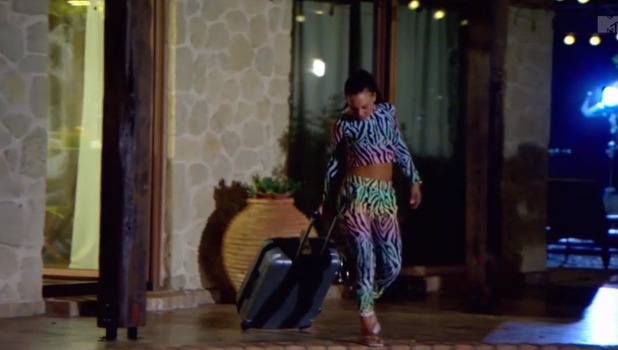 It all majorly kicked off and Chantelle insisted she wanted out of the
Geordie Shore
house.
"I've seen a lot of true colours," she said. "I don't think I can live with these people any more. Get me the f**k away from this villa. I feel totally betrayed by Chloe, I cannot live with that girl anymore."
Chantelle admitted: "To be honest, I never felt like I fitted in. This is the end of the Geordie Shore family for me. It's time for us to go."
She has since
ruled out a return to Geordie Shore and told fans: "My time there is done."
Geordie Shore continues Tuesday 29 November at 10pm on MTV.
Like this? Don't miss out! Make sure you're following Reveal across Twitter @RevealMag / Facebook @Revealmagazine / Instagram @revealmagofficial