Sorry Honey G, but Ed Balls doesn't seem too keen on your dance off challenge…
The former MP-turned-
Strictly Come Dancing
star responded to Honey G's suggestion during an appearance on ITV's
Lorraine
on Tuesday, saying: "I'm trying to avoid the dance off!"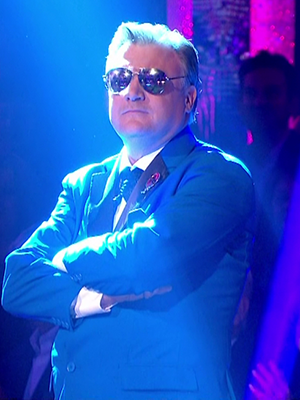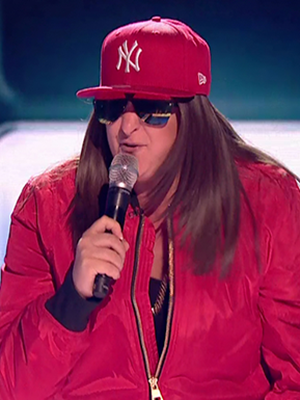 X Factor
's controversial rapper Honey G gave
Strictly
's Ed a shout out during a recent episode of
X Factor
, saying: "I'd like to challenge
Ed Balls
to a dance off. Challenge me any day. He knows where I am."
Her challenge came as Honey and Ed have emerged as the most talked about contestants on their respective talent shows: Honey's been targeted by people who feel she doesn't deserve a spot on
X Factor
and is faking her rap persona, while Ed has been accused of taking a place on
Strictly
away from better dancers.
After Honey's challenge was revealed to Ed on
Lorraine
, he laughed: "I have spent ten weeks trying to avoid the dance off and so far I have! If I'm in the dance off I'm out, so my answer is I'm trying to avoid the dance off."
Sorry Honey G!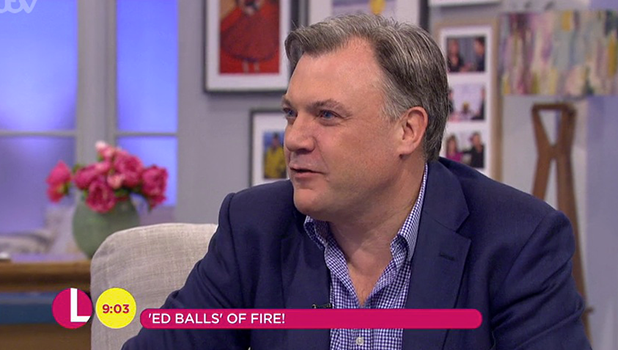 Meanwhile, Ed has reiterated he is trying his hardest on the show and has no intention of bowing out early like John Sergeant did back in 2008, when he announced winning would be a "joke too far."
Ed said: "I think I have to be respectful to people who are voting for me, they're using their money on the phone. I'm trying really hard and trying to get better every week.
"I would love to get a 7 from Craig or an 8 from Len. Can you imagine if I actually got to 30? I'm definitely not the best dancer, I'm probably the worst dancer, but I'm really trying. If people want me to keep going, I'll keep going. I think in the end it becomes more about the dance which makes it harder for me."