Strictly Come Dancing's Danny Mac has defended dance floor co-star Ed Balls, saying he deserves his place in the competition.
Appearing on ITV's
This Morning
on Monday, actor Danny, 28, was asked for his thoughts on online commenters expressing anger that Ed had made it through another week while Olympian Greg Rutherford was sent home.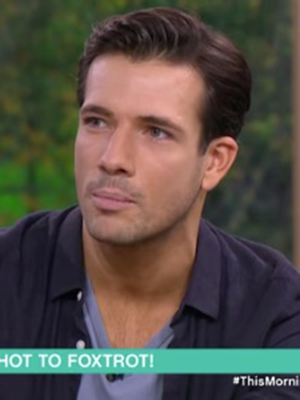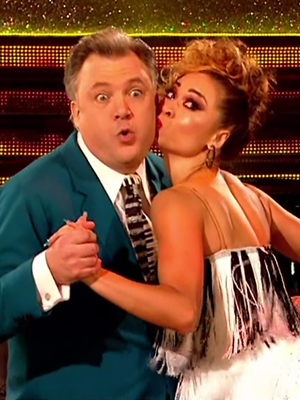 Danny said: "At the end of the day, it's a show where the audience vote. I have never ever felt safe in that elimination show as you don't know. There's more to the show than just being the best dancer. You have to entertain people.
"He's going out there, getting the steps, dancing in time and entertaining. What's wrong with that? He's fantastic. He loves it, puts in the effort. He's not there as a joke, he's there because he really cares and he's having a good time. I wouldn't want him not to have that."
Danny added: "That guy is fantastic and I love watching him. I think he's one person that if he's on, you don't switch it off if Ed Balls is on! There's no way you're turning over!"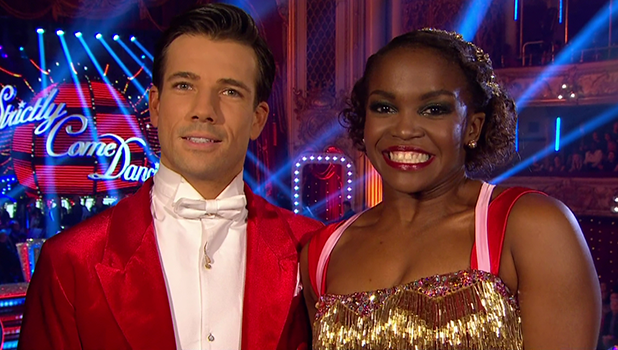 Meanwhile, ex-
Hollyoaks
actor Danny also brushed off the idea he was a trained dancer before
Strictly
, saying he had gone to drama school but only started dancing at 18.
"I trained as an actor, did two years of acting, went to drama school, but when you start at 18 and you're dancing with boys who've been dancing as kids, you accept you'll never be a dancer. I gave it my best shot but was never going to be employed as one."
"Having this chance now to go back, I can't take any credit away from [pro partner] Oti. What she has done… these professionals train their entire life to do that and when you see them do the group numbers it's sensational, and you compare that to us and we're doing nothing. To have that chance to do it and work so intensely for so many hours is brilliant. There is no other show or way I could have done this."
Danny has been asked to do
Strictly
for the last four years but said he hadn't been ready until now. His reason? That
Strictly
meant opening himself up to scrutiny and letting his personality be public.
As he said, "If someone doesn't like Dodger from
Hollyoaks
, I haven't upset my family. They just don't like that character. It's nothing to do with me."
Watch Danny's full interview below: