Aaron Chalmers is back on Geordie Shore!
He may have
quit the series following a fallout with his co-star and on/off flame Marnie Simpson
, but Aaron wasn't able to stay away for too long and returns to reunite with the group in the next episode of the show.
But, after bailing on Marnie and leaving her without saying a word, Aaron may have his work cut out for him to try and win her back.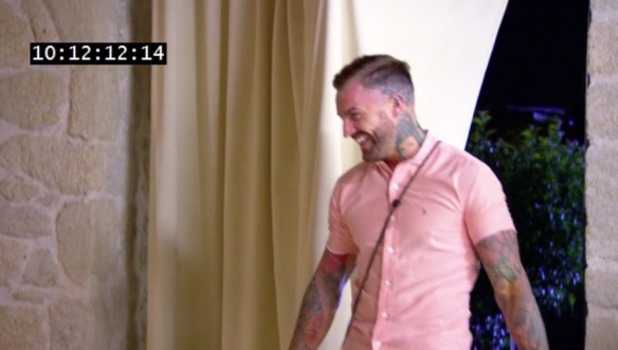 Aaron and Marnie had made their relationship official before he left
, but after learning Marnie had hidden that she is bisexual from him,
Aaron decided to call it quits on their romance and Geordie Shore.
Marnie hasn't seen or heard from Aaron since his exit, so you can imagine her face when he walks back through the door. Clue: She is NOT happy.
"Who does he think he is? Just f**king off and waltzing back in, happy as Larry, no bother like I haven't been hurt?" She says, before adding: "The cheeky little f**k."
Things are made worse when Aaron doesn't even attempt to speak to Marnie and on his first night back with everyone, she ends up in tears in the club.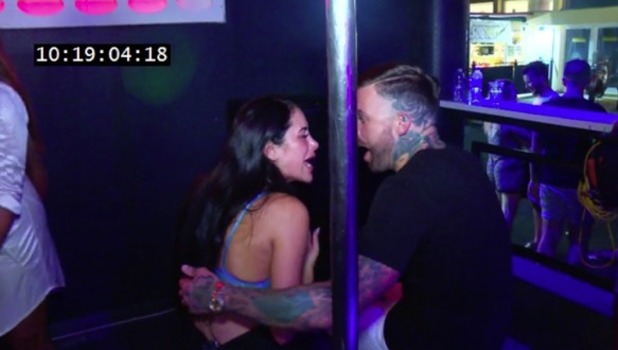 Marnie crying prompts Aaron to break the silence between them, but Marnie isn't so keen. "I don't want to speak to you, Aaron!" She tells him. "I would never do that to you. I could never leave without telling you."
Aaron, however, claims him leaving had been a good thing, as he's finally worked out why things hadn't been working between himself and Marnie. He was scared of commitment.
He tells Marnie: "When I left, I was scared. I'm scared of commitment. I try to be the big man, I try to be the boy, but I'm insecure as f**k."
"That is the first honest thing I've ever heard come out of your mouth," she replies.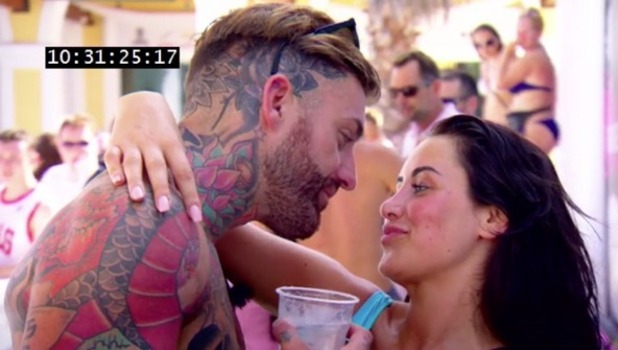 Marnie adds privately: "I have never been able to understand Aaron. I never know what he's thinking, so him telling us that he's scared of commitment is a massive step."
Aaron, meanwhile says: "It feels really good to have opened up to Marnie about how I feel. I do really care for her and hopefully it's a step in the right direction for the two of us."
As Marnie and Aaron build bridges, she later questions him on what it is he actually wants to happen between them.
"I want you fully," she tells him. "I know you have trouble with commitment and I know that's not your fault, but I want you. If I can't have you fully then I can't be with you."
"Can you make me happy?" She asks him. "Can you give me what I want?"
Geordie Shore continues Tuesday 22 November at 10pm on MTV.
Like this? Don't miss out! Make sure you're following Reveal across Twitter @RevealMag / Facebook @Revealmagazine / Instagram @revealmagofficial