Geordie Shore fans are finally going to see WHY Chantelle Connelly decided to surprisingly quit the show mid-filming for series thirteen.
Chantelle confirmed her exit from
Geordie Shore
back in June,
hitting out at her co-stars at the time for being "two-faced".
In her exit interview with MTV, Chantelle revealed she
left the house on bad terms with Gaz Beadle, Marty McKenna and Chloe Ferry
, but viewers still aren't really too sure what went down between them all.
In the next episode of
Geordie Shore
, we'll finally get to see
exactly
what happened and Chantelle bow out for good. She admits: "To be honest, I never felt like I fitted in. This is the end of the Geordie Shore family for me. It's time for us to go."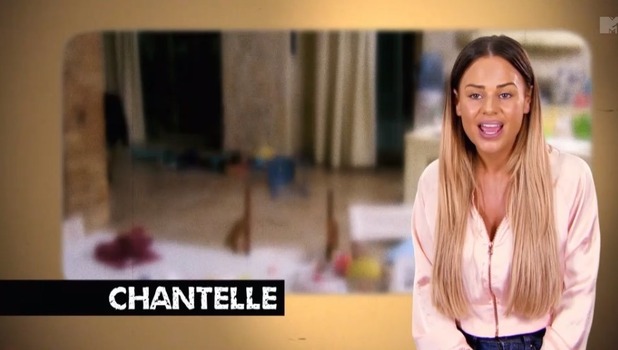 Things start to escalate when Marty decides to kiss another girl in front of the rest of the group during a night out.
He and Chloe have been going back and forth over their romance
, and Chloe was left upset when
Marty insisted the pair were no longer friends and nothing romantic would ever happen again between them.
Chantelle decides to tell Chloe about Marty pulling another girl and tells her that she is only looking out for her by doing so. She says: "Chloe, I wish, swear to god, because I'm your friend. I wish you could get over that little prick. When I say these things about him, it's because he winds me up. I see how hurt you get about it and that kills us."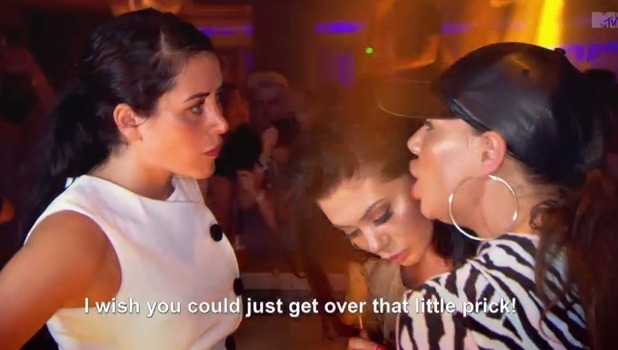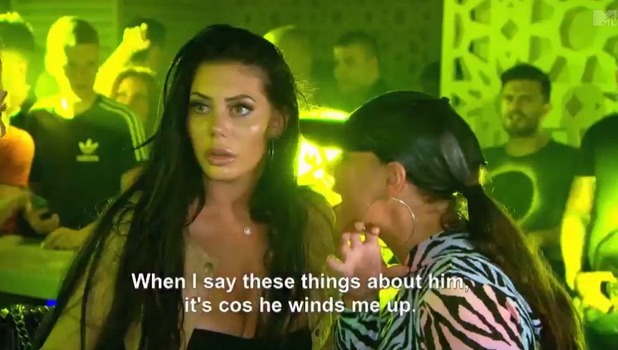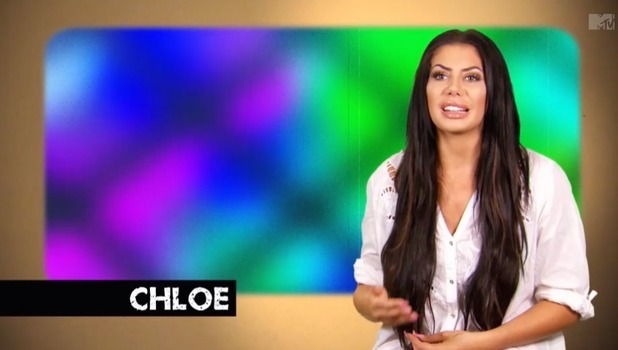 Chloe, meanwhile, says: "I know Chantelle means well, but the more this gets brought up, the more it hurts us. Chantelle keeps on going on about it and it's too much."
Chantelle claims that Marty isn't respecting Chloe as a friend, but he is convinced that she is meddling and confronts her. He tells her: "You need to focus on your life and not other people's. Do that, and you might get along with people. Right now, me, Gaz and Aaron don't even like you. All you do is get in people's heads and wind everyone up."
Chantelle, however, insisted that wasn't the case, she just tells it like it is. She ends up throwing her drink over Marty and that grabs the attention of the others.
Gaz says: "Why is Chantelle swilling Marty? Why is she getting involved in everyone's business? Keep your nose out."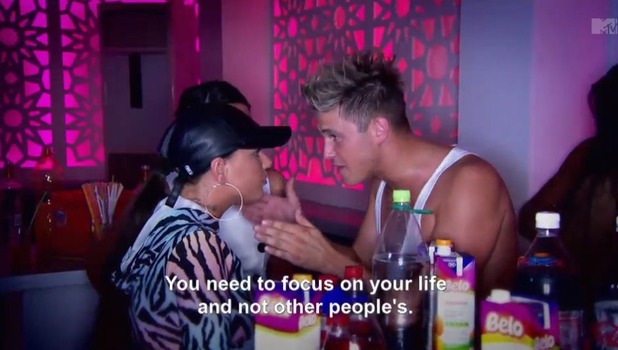 Back at the villa, Chantelle tries to get to the bottom of her spat with Marty.
She points out that if he has openly admitted that he "used to like" Chloe, it shouldn't be a problem her to tell Chloe he no longer has feelings for her. Marty insists that it is nothing to do with Chantelle and she vents: "Marty is accusing me of being a stirrer. Yes I did tell Chloe you didn't like her because I was just being a good friend and telling her the truth. I'm sick of her looking like a mug."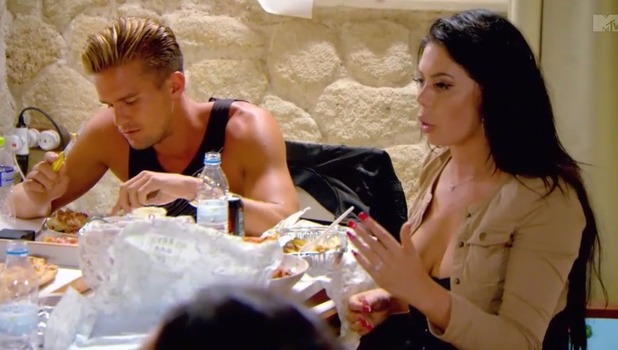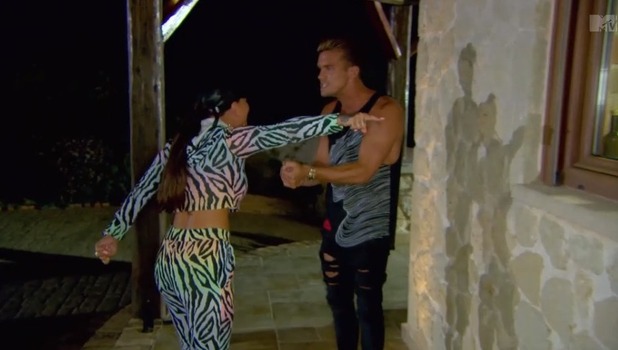 Chantelle asks Chloe if she'd had her back over the whole Marty thing, and is left angered when Chloe claims she "doesn't remember." Chloe admits: "I'm staying quiet because I'm sick of Chantelle telling us that Marty doesn't like us. She's always sticking her nose in and trying to rock the boat. Why doesn't she mind her own business?"
Chantelle is hurt that Chloe won't stick up for her and flips when Gaz decides to hit out at her. He agrees that Chantelle is always getting involved where it doesn't concern her and when she calls him out for saying he doesn't like her to Marty, Gaz remarks: "You're boring. Go back to your f**king pole."
It then kicks off between him and Chantelle and she confronts Gaz for his comment, insisting that she has "never been nasty" about him.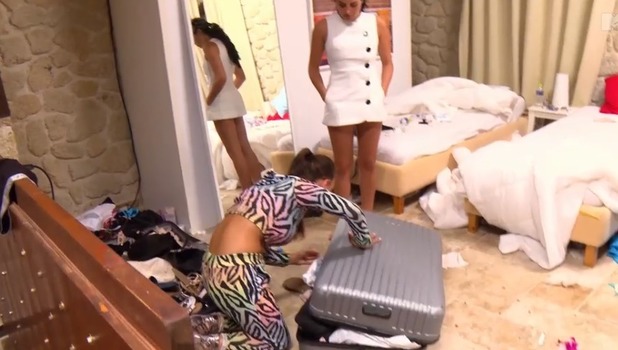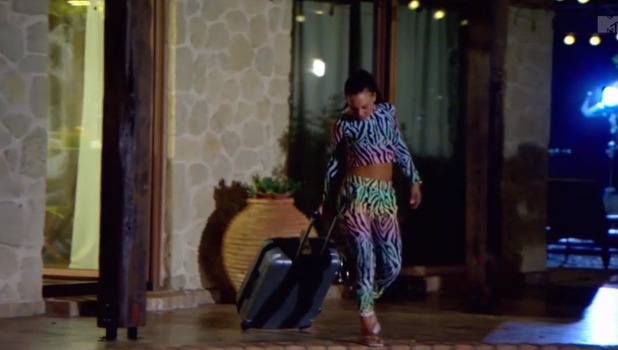 In the end, it all gets too much for Chantelle and feeling "betrayed" by Chloe, she tells the group she wants out of the house.
"I've seen a lot of true colours," she says. "I don't think I can live with these people any more. Get me the f**k away from this villa. I feel totally betrayed by Chloe, I cannot live with that girl anymore."
Geordie Shore continues Tuesday 22 November at 10pm on MTV.
Like this? Don't miss out! Make sure you're following Reveal across Twitter @RevealMag / Facebook @Revealmagazine / Instagram @revealmagofficial