Lady C has made us all go, 'er, really?' by declaring that testicles actually taste "absolutely delicious" when you give them a go.
Yeah, we may not try that out for ourselves...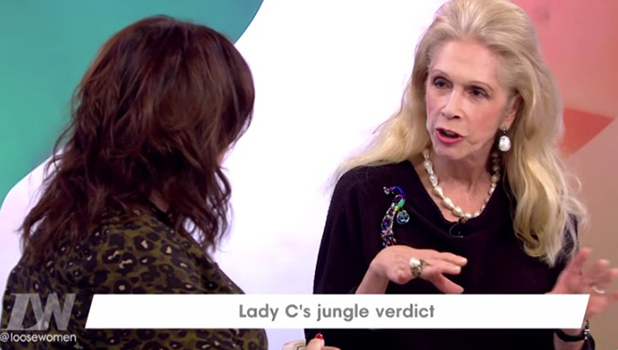 The aristocrat was a guest panellist on Thursday's episode of
Loose Women
, where she reminisced about her time on
I'm A Celebrity… Get Me Out Of Here!
last year.
If you remember,
Lady Colin Campbell was chosen for an eating trial
but rather than screaming and shouting in disgust, she stoically sat down, picked up a knife and fork and ate in a very measured, straightforward fashion.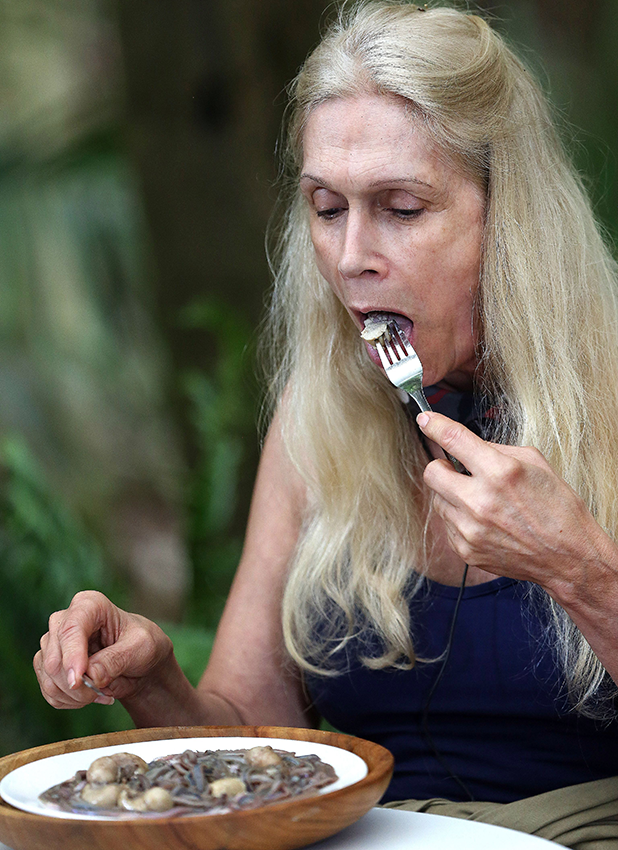 Explaining her attitude to the trial,
Lady C
said: "First of all, I wouldn't give anyone the satisfaction of seeing me daunted. Second of all, I didn't want to do any of the other trials. I knew I would be voted for the first one just because of my name etc. so I thought I would make it as uninteresting as possible."
"I had to eat live crickets but once you take a knife and a fork and stamp the cricket, it's dead," she added. "That's why this year they took the knives and forks away."
Lady C also had to eat cooked testicles which, she insists, is not as bad as it sounds.
"The testicles were absolutely delicious, in fact I asked Ant and Dec to send the rest of the them to the camp. It tastes like rather bland goose foie gras."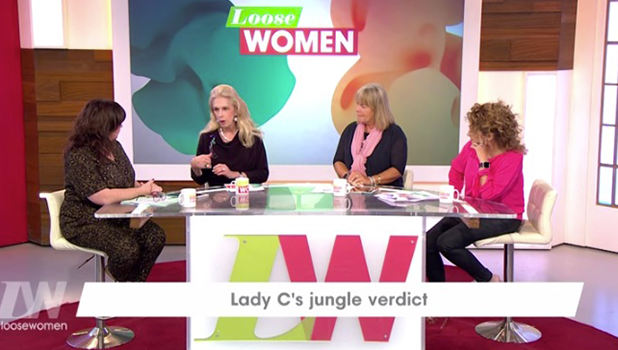 Of course, she also shared her views on this year's crop of campers, who entered the jungle on Sunday night.
"I have actually been enjoying it," she said. "I think it's a very interesting combination of people and they all get along very well."
But she predicted that harmony wouldn't last!
"When one of them, who has ambitions to win, realises that they won't win and someone else may, I think that's when the back biting starts."
Fellow panelist Linda Robson, who appeared on
I'm A Celebrity
in 2012, agreed, and said campers can work out who is popular with the audience by how often they're called to the Bush Telegraph.
"When people are called a lot you know there is a lot going on with them. The year I was on, Helen Flanagan did seven trials and was called to the Bush Telegraph all the time, so you knew there was a lot going on with her. The ones not called, you knew weren't that interesting. So I wasn't called very much!"
I'm A Celebrity
airs nightly on ITV.