Pregnant Stephanie Davis joked on today's Loose Women that her unborn child is probably the most photographed baby ever.
So what's one more picture, eh?!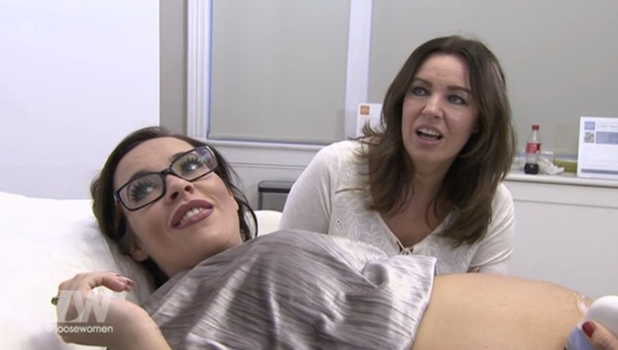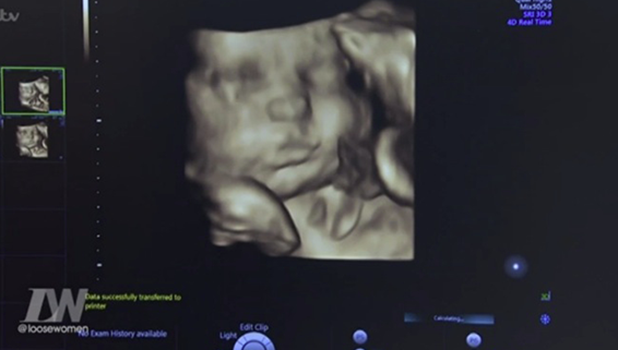 The former
Hollyoaks
actress, 23, underwent a 4D scan for Thursday's episode of the ITV daytime show, allowing us to see her son's features up close.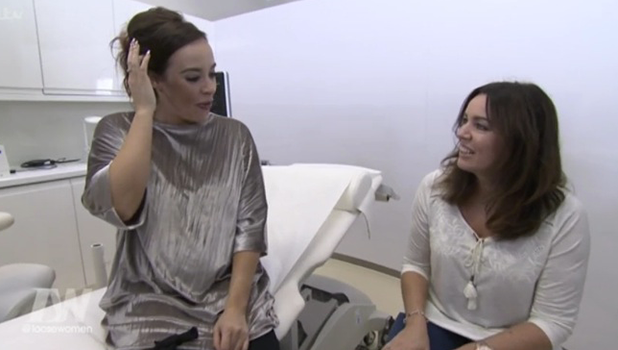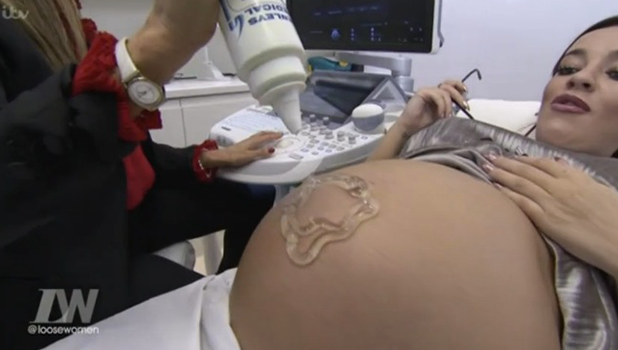 Stephanie was accompanied to her ultrasound appointment by her mum, saying she felt "nervous" after her recent hospitalisation with a mystery illness, but excited to see her son.
She spent two weeks being treated after falling ill with pain and bleeding. She's said tests are still being run but doctors suspected colitis.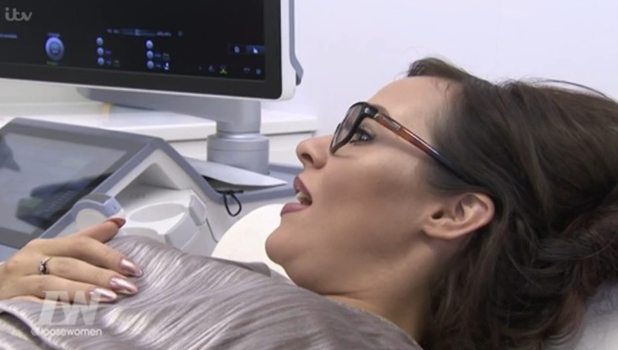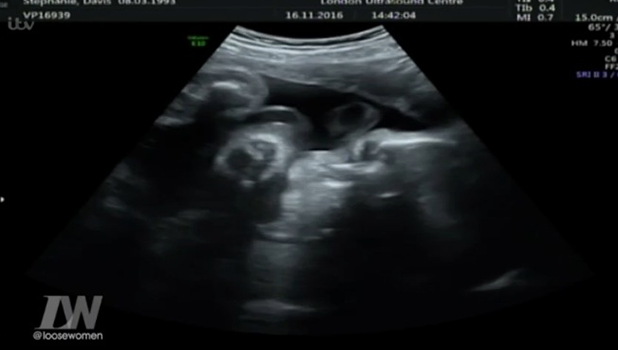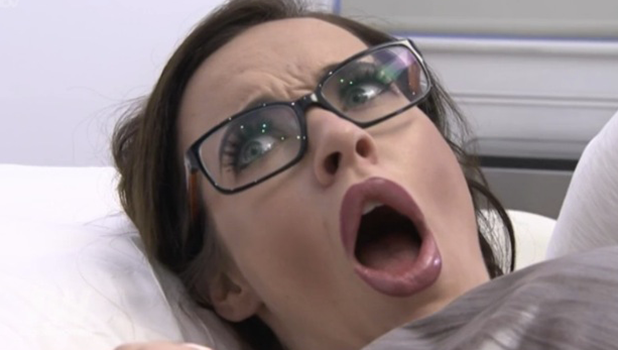 When her baby's face appeared on the 4D imagery screen, Stephanie said: "He's been through a lot and he's not even here yet. I can't wait to meet him, I just want to get him out now and hold him."
The
Loose Women
panel said the 4D scan was yet another way for Stephanie to rubbish those persistent rumours she's faking the pregnancy.
Stephanie revealed that even now, at 31 weeks, she has people accusing her of not really expecting a baby.
"I've had some great ones," she said. "I think I'm a really positive person so I'll laugh at things now. Like, 'Blac Chyna just had her baby. She's been pregnant and had the baby quicker than you. What's going on? Oh, it takes time pushing out a cushion.'"
Steph is due to give birth at the start of the year and confirmed in August it will be a baby boy.
She says the baby's dad is her ex-boyfriend, Irish model Jeremy McConnell. However, he has questioned his paternity and has asked for a DNA test when the child is born.