Pregnant Stephanie Davis has assured fans that she and her unborn baby are absolutely fine following her sudden hospitalisation two weeks ago.
The former
Hollyoaks
star returned to her
OK magazine blog
this week to tell fans tests are still being run to discover why she fell ill so suddenly.
Steph explained in her blog: "I woke up at 4am one morning in excruciating pain, which was so bad I just wanted to be knocked out. I just didn't know what was going on – whether it was me or the baby.
"I was seeing black dots, going dizzy, being sick and scarily, passing blood. I also lost some water so me and my mum were worried my waters had broke but we soon realised it wasn't that."
Steph, 23, went on to say that although she and her unborn baby are totally fine now, doctors are still doing tests to figure out what exactly happened.
"As soon as I found out my son was okay I felt much better. We know for sure he's a true fighter now!" she added.
A statement released by her rep earlier this month said: "We can confirm Stephanie has been in hospital since Wednesday 2nd November due to an illness and is currently undergoing further tests. We would like to confirm that Stephanie has not given birth and her unborn baby boy is doing well."
Steph is due to give birth at the start of the year and confirmed in August it will be a baby boy.
She says her son's dad is Irish model Jeremy McConnell, whom Stephanie met in the
Celebrity Big Brother
house in January.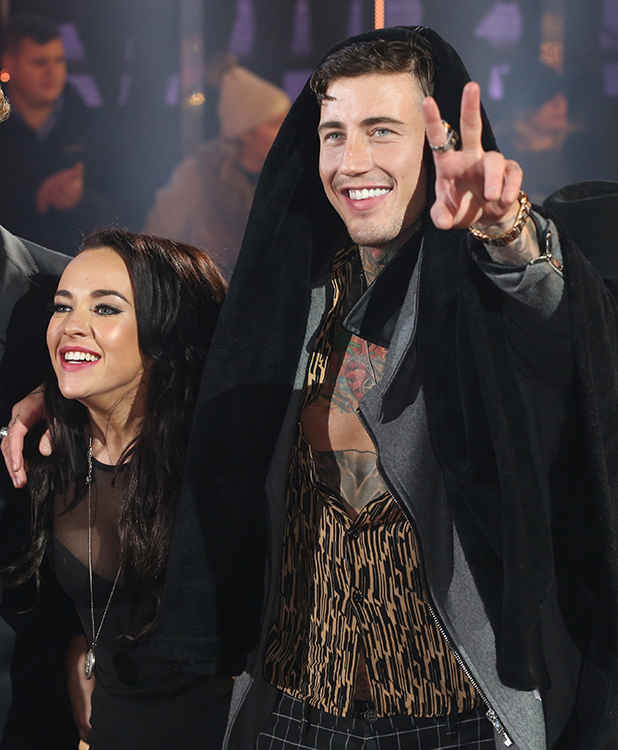 Steph and Jeremy had a notoriously rocky relationship that came to an end that May, shortly before Stephanie announced her pregnancy. Jeremy initially questioned whether he was the father, before saying he'd undergo a DNA test after the birth. Stephanie has always insisted Jez is the dad.
Just this week,
Jeremy vowed that he and Stephanie would never reunite, telling The Mirror
: "I will never be getting back with her, to clarify what I've said for months."