Gogglebox's Scarlett Moffatt has revealed she once emailed Stephen Hawking with a theory about time travel.
Who knew Scarlett was such a physicist?!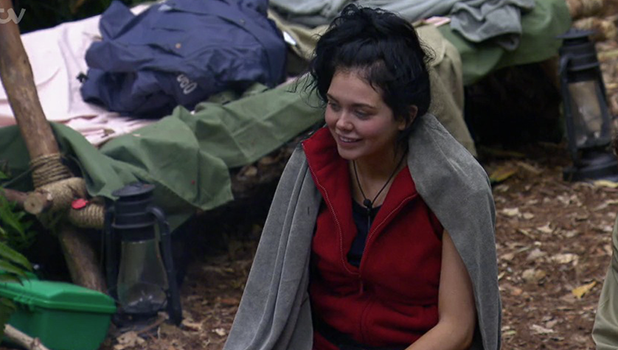 On Wednesday night's episode of
I'm A Celebrity… Get Me Out Of Here!
, Scarlett was totally awed by the fact co-star Sam Quek had met the famed professor at an awards show.
Scarlett then revealed: "I once emailed him because I had a theory about time travel. Do you want to know what it is?"
Uh, YES! Of course we do!
"In order to travel back in time we have to go faster than the speed of light, right?" said Scarlett.
"The speed of light is like 319 point and then loads of numbers or whatever, and it's exactly the same latitude point as the tip of the Great Pyramid. So I think someone from the future realised we'd need them in the future, so they went back in time and built the pyramids."
But Scarlett's not 100 per cent sure Professor Hawking ever actually received her theory…
"Well I was trying to look for his email address but it was a Hotmail account so I'm not too sure it's real," she admitted.
Cutting back to the
I'm A Celebrity
studio, hosts Ant & Dec poked fun at Scarlett's theory by pretending to call Professor Hawking to get his thoughts.
"Prof, quick question, as the world's pre-eminent theoretical physicist what do you make of Scarlett's theory linking the speed of light, time travel and the co-ordinates of the pyramids?" asked Ant.
The 'professor's' answer? Not valid…
I'm A Celebrity
airs nightly on ITV.