Geordie Shore: Chloe Ferry accused Holly Hagan of flirting with Marty McKenna, prompting an explosive row between the girls.
Chloe has been going round in circles when it comes to her relationship with Marty, and
fans have seen him say that he is romantically done with Chloe now.
Wanting to cool things off between them, Marty decided to ignore Chloe, but that only wound her up more - especially after seeing Marty talking with Holly.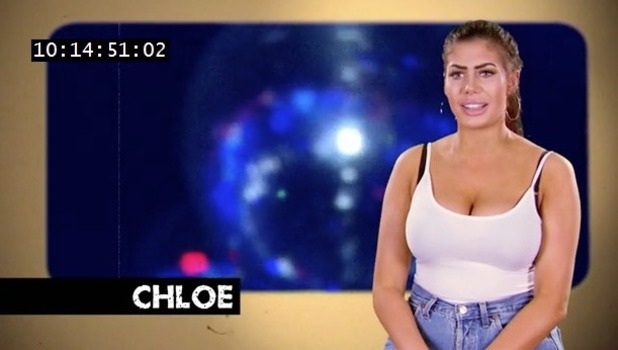 What Chloe didn't actually know is that Holly had been speaking to Marty about her and was trying to gage the situation between the on/off pair.
Looking on from a distance, Chloe vented: "Holly is chatting with the boys and Marty. Why is he always speaking to her and not me? It really annoys us."
Marty, meanwhile, admitted he was purposely avoiding Chloe as he claims she has been "ruining his nights out." Chloe tried to make peace with Marty, but quickly lost her cool when he told they are no longer friends.
She kicked off in the club and her continued rows with Marty are starting to take their toll on the rest of the group.
"Chloe's done it again and ruined another f**king night,"
Gaz vented - after coming to blows with Chloe himself when he tried to prevent her talking to Marty back at the villa.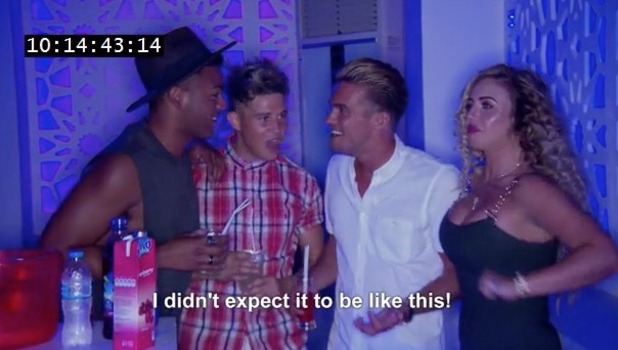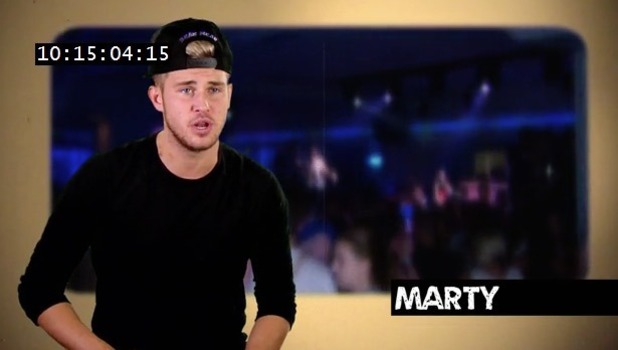 Chloe later confronted Holly over Marty and accused her of flirting with him, but Holly insisted that was not the case.
"Chloe is accusing me of flirting with Marty... what the f**k is she going on about?" She said, before asking Chloe: "Why is it always me? I have your f**king back."
"I am your mate, so why are you starting on me every f**king time?" Holly said. "You are mugging me off."
Chloe had previously accused Holly and Marty of flirting with each other in Magaluf
when the gang first arrived overseas.
Marnie, meanwhile, claimed: "There is definitely something about Holly that Chloe is jealous of, I don't know why, but anything about Holly and Marty annoys her."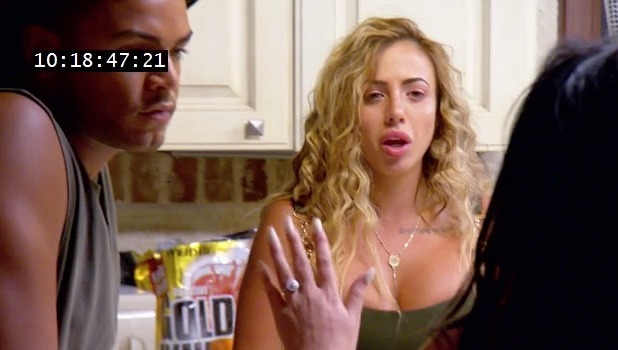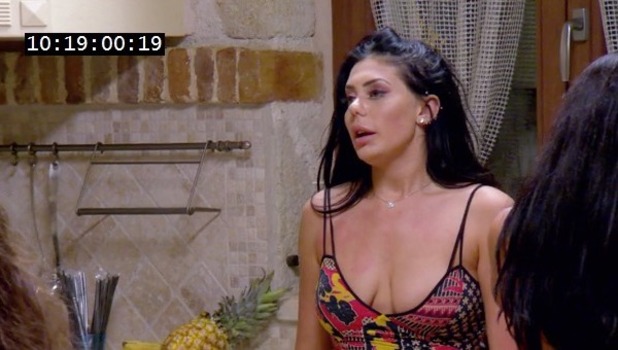 The next morning, Chloe admitted she was "absolutely mortified" at hitting out at Holly. She said: "I'm really embarrassed about the Holly situation. There was no need to go on the way I did."
"I'm so stressed out with Martin, man, it's getting on top of us," she admitted.
Holly, however, insisted she would never pursue Marty. She told the camera: "It's so ridiculous of Chloe to think I'd ever go with Marty, I see him as a little brother. Not somebody I want to sleep with!"
Holly admitted to the boys if Chloe is going to continue accusing her of flirting with Marty, she is going to lose her as a friend.
Geordie Shore continues Tuesday 22 November at 10pm on MTV.
Like this? Don't miss out! Make sure you're following Reveal across Twitter @RevealMag / Facebook @Revealmagazine / Instagram @revealmagofficial