I'm A Celebrity...Get Me Out Of Here's Scarlett Moffatt and Carol Vorderman were faced with eating CAMEL NIPPLES and TURKEY TESTICLES in the first food trial of the series. Blugh!
Gogglebox
star Scarlett and TV brainbox Carol were set the challenge of scoffing the hideous dishes after the public picked them for the bushtucker trial, called 'I'm A Celebrity's Big Bush Bake Off'.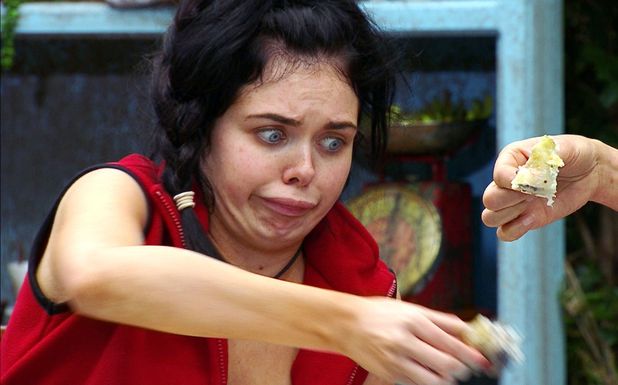 In scenes that will air tonight (Weds 16 November), hosts Ant and Dec will ask the pair to tuck into five rounds of jungle delicacies. For every round they each complete, Scarlett and Carol will win a star for camp.
However, it is certainly not going to be easy. Along with 'chocolate nip cookies' (camel nipples) and 'French Knackeroons (turkey testicles), Scarlett and Carol will also be faced with Bum-offee Pie (cow anus) and Sicktoria Sponge (vomit fruit). The fifth dish remains a mystery...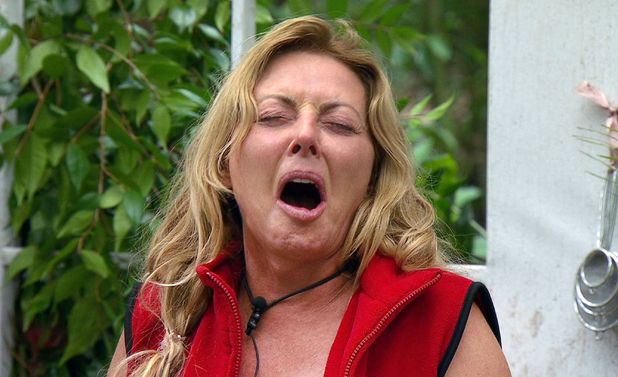 Scarlett and Carol took part in Big Bush Bake Off shortly after Monday night's show and pictures have now emerged of them looking a little green around the gills!
In one shot, Scarlett looks positively horrified about what she is set to consume. Carol, meanwhile, looks set to puke.
Poor girls!
Prior to the task, Scarlett and Carol had discussed their game plan. Scarlett said: "One of my favourite foods is doner meat and that's a doner - it isn't even like a real animal. I don't know what I'm eating when I that so I think I'll be fine on this trial."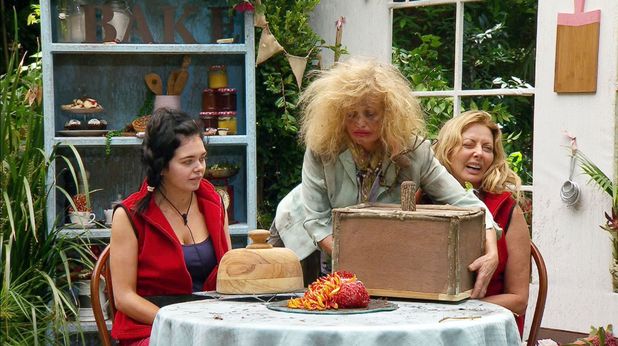 Carol replied: "We've got to imagine we've been walking through the desert for days and we're really starving and we'll eat anything."
Agreeing, Scarlett told her: "We'll be fine. And as my dad always says, what won't stick in your throat, won't stick in your arse."
However, a short while later, nerves had sneaked in. Scarlett admitted: "I'm really going to struggle. I'm just really gaggy in general. I don't know how I'm going to handle it."
Carol, meanwhile, revealed: "I promised my mum that I wouldn't eat anything rude if I got this trial."
Oh dear...
To find out more, tune into I'm A Celebrity…Get Me Out Of Here! tonight at 9pm on ITV.
THIS YEAR'S CAMPMATES:
Copyright: ITV