Stacey Dooley heads to meet the extraordinary all-female Yazidi battalion in her new documentary series Stacey on the Frontline: Girls, Guns and ISIS.
These young women are determined to take revenge on the so-called Islamic State for the 'largest mass kidnapping of this century' as condemned by the UN.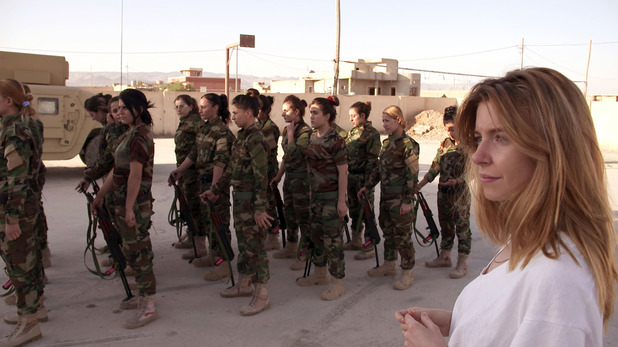 It was 2014 when around 50,000 Yazidi people fled their ancestral lands in Northern Iraq. Many died without food or water and the ones left behind were massacred or captured. More than 5000 women were taken as sex slaves and an estimated 2000 are still being held.
Two years later, Stacey's spending a tough and moving two weeks with the battalion of brave women determined to rescue the remaining Yazidi women. Female fighters strike fear into the Jihadists' hearts and they believe they won't make the heavenly afterlife if they're killed by a woman.
Stacey meets cadets at their training camp and then journeys with them to the frontline as they prepare to fight. Along the way she'll hear their stories of trauma and hope, and discover what daily life is really like in these war zones.
Stacey on the Frontline: Girls, Guns and ISIS, BBC3, from 10am
Like this? Don't miss out! Make sure you're following Reveal across Twitter @RevealMag / Facebook @Revealmagazine / Instagram @revealmagofficial