Danniella Westbrook has opened up about the tough time she endured following her appearance on Celebrity Big Brother, that included an attempted overdose and battling septicemia.
Following swirling reports about herself lately, Danniella took the opportunity to set the record straight during her appearance on ITV's
This Morning.
She spoke about the breakdown of
her relationship with ex-boyfriend George Arnold
, relapsing and trying to take her own life.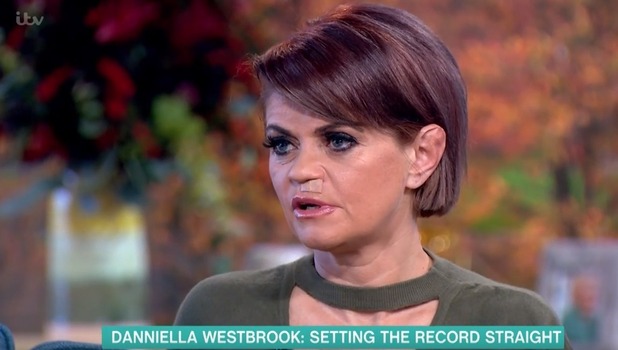 Explaining exactly what has gone on
since we last saw her in the CBB house
, Danniella told hosts Phillip Schofield and Holly Willoughby: "I had a few procedures done medically, got into Big Brother, and one of them wasn't working out for me. It's common knowledge I had to leave the house a couple of times to have dental work done [while on CBB].
"I had my top teeth [taken] out and implants put in on screws, it started to swell and gave me septicemia," Danniella revealed. "Coming out of Big Brother should have been my busiest year, and then this happened and I haven't been able to work.
"They removed all my teeth, took everything out, took the screws out, and let it all heal. I didn't even know that it could be septicemia. It's just really, really made me poorly and knocked me for six. That spiraled me into a depression and I split up with my boyfriend [George]."
Danniella admitted that the break up took its toll on her, claiming George "just got up one morning and was gone" following her septicemia diagnosis.
She said: "He had his reasons [for leaving] and obviously I wasn't very easy to live with. I was depressed about the way I looked, I couldn't earn money and thought I had let him down, in the end it was just too much and we just parted. It's the best thing we could have done."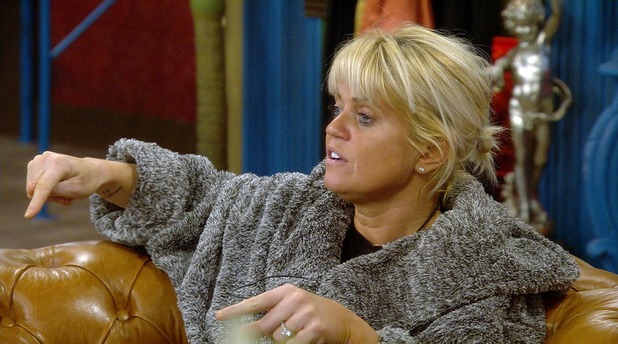 Danniella explained that she had relapsed following her split with George and had attempted to take an overdose too.
"It was very difficult," she admitted. "I came out of Big Brother and couldn't earn the money I wanted to earn, I couldn't do the jobs that I had waited to do for years."
Phil questioned whether she had thought about her children (Danniella is mum to two children, son Kai and daughter Jodie) and the effect her taking an overdose would have on them.
Danniella replied: "When you relapse and you take drugs, you don't see that. All you see is selfishness or a way out.. you get to that point where you are so low and you think, 'I just want to kill myself.' It's the most selfish and horrible thing."
She also set the record straight on the plaster visible underneath her nose. Danniella explained it wasn't to do with drug use, like some reports had claimed.
"Underneath here is actually really, really sore," she said. "That's where the septicemia is. Obviously, everyone is going to say that it's cocaine and rightly so, that's what I was known for for a long time, but they haven't allowed me my say on it."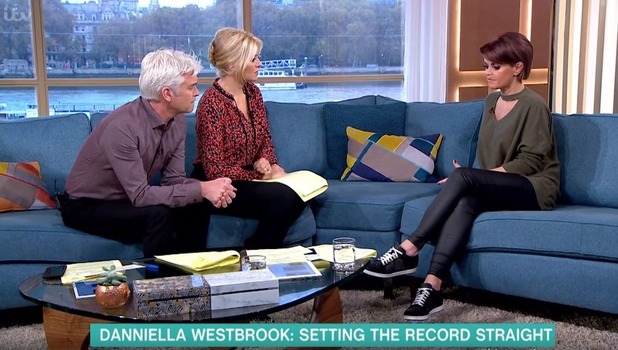 Above everything, Danniella stressed she is glad that she has helped to raise awareness of septicemia and is now looking forward to next year.
She revealed she is focused on a new business based in Liverpool, adding: "It's a positive time. I'm just opening up a business in Liverpool, with a good friend of mine who has a little salon there, and we've got some great ventures coming up and a TV show coming out of it which is good."
Danniella said: "I love being up North and my recovery is good up there. I'm happy, I've got some very good friends around me and some of them do happen to be very good looking guys, I can't help that."
She also hinted that she is enjoying a new romance too.
Danniella suggested she is dating again, after sharing a cosy Snapchat with a male friend of hers, and revealed: "I've known him for a very long time and he is a very good friend. This is a friend of mine called Jake, neither of us do commitment. Maybe I should just throw it out there and say you need to commit, 'Jake you need to commit.'"
Like this? Don't miss out! Make sure you're following Reveal across Twitter @RevealMag / Facebook @Revealmagazine / Instagram @revealmagofficial