Rylan Clark-Neal has suggested Sharon Osbourne changed her mind during Sunday night's X Factor results show after pressure from Nicole Scherzinger.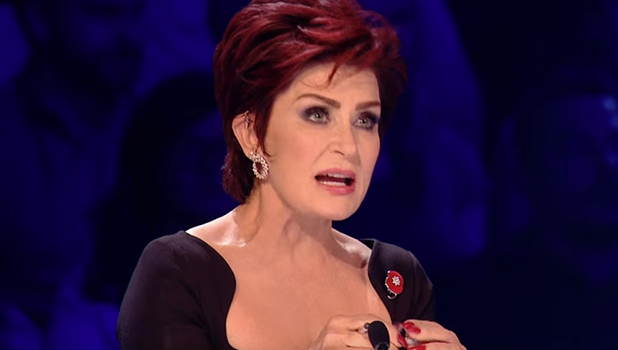 Speaking on
This Morning
, Rylan mused that Sharon was about to send Ryan Lawrie home then dramatically changed her mind to
Sam Lavery
after words from Ryan's mentor Nicole.
"I think Sharon had made her mind up with Ryan and then Nicole must have said, 'I don't want to lose my boy' and she just went, 'Sam,'" suggested Rylan.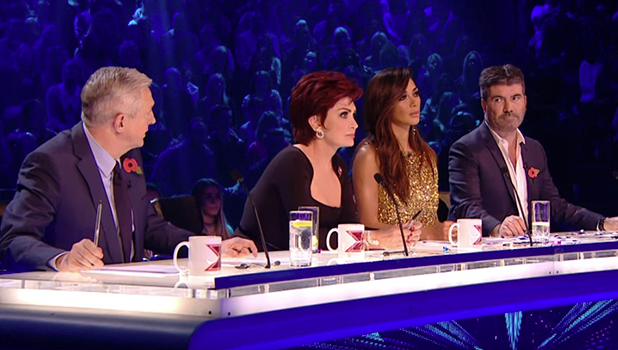 On Sunday's results show, viewers saw Ryan and Sam land in the bottom two. After the sing off, it fell to the judges to decide who went home. Sharon had the deciding vote: by naming Ryan, he would go home, by naming Sam, the result would go to deadlock.
Sharon had said: "The name of the act I'm sending home, it's only because he's been in the bottom so many times… I hate to do this. Sam!"
Ryan had been in the bottom three for the last three weeks but was saved by the public flash vote each time. Many viewers wondered why Sharon appeared to have changed her mind at the very last minute…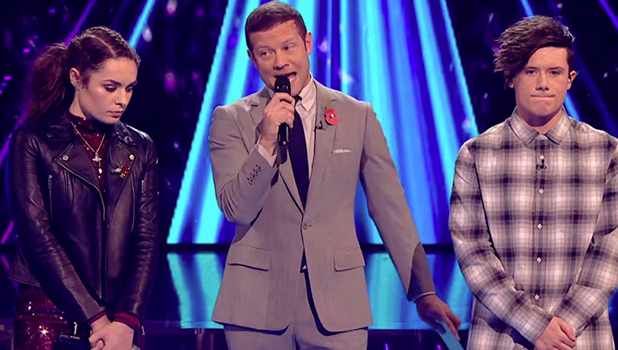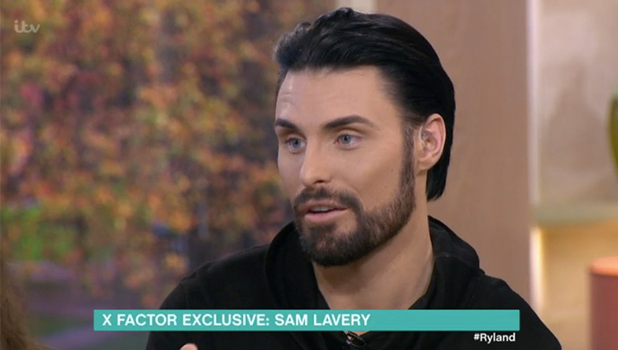 On
This Morning
, Ryan said: "Me and Matt [Edmondson] are always up on the balcony [for
Xtra Factor
] looking down and we thought Ryan was going to go…"
When asked why Sharon changed her mind, he said: "I think it's more Nicole. The judges all talk over that bit saying, 'No look, take it to deadlock, don't take it deadlock…' I think Sharon had made her mind up with Ryan and then Nicole must have said, 'I don't want to lose my boy' and she just went, 'Sam.'"
Sam, meanwhile, said on
Xtra Factor
there's no hard feelings towards Sharon after the judge appeared to change her mind at the last minute.
Matt Edmondson had asked her: "At one point, it seemed like Sharon was going to say Ryan and then said Sam at the end. Are you annoyed at Sharon and mortal enemies now?"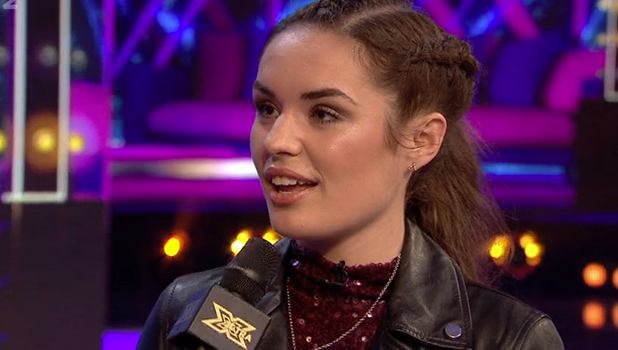 Sam laughed: "No! Sharon said she loved my rock voice and I'll never forget that. I love them all so much, they helped me change. I watched my first audition back, eyeliner? Definitely not! Simon, I love you so much!"
That was a reference to judges' houses when Sam's mentor Simon Cowell told her to tone down her make-up.
Meanwhile, Sam also appeared on
This Morning
on Monday where she admitted to being sad at leaving the programme but excited about the future.
"I feel happy," said Sam. "I'm gutted I've left the show but in my head I made it to the final seven and I'm on the tour. I'm so excited about what I can do. I loved it. It's been amazing and such a positive thing for me."
X Factor
continues Saturday at 8pm on ITV with Movie Week.