Total Divas star Nikki Bella has told Reveal she thought boyfriend John Cena's idea to dress up as her for Halloween was brilliant.!
Forget your standard skeleton costumes or digging out the fake blood on Halloween, Nikki and boyfriend John went one more and decided to dress up as each other - giving us all the lols.
John went all out and donned Nikki's usual ring getup that includes a pair of skimpy hotpants and a crop top.
Nikki's reaction? She absolutely loved it.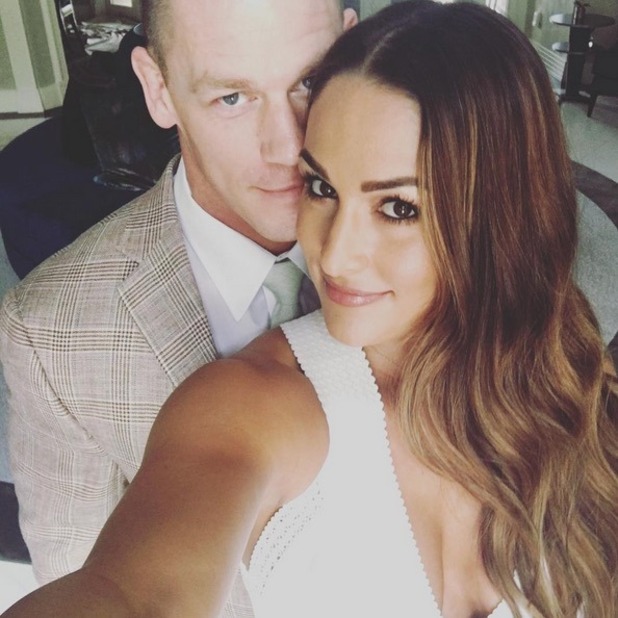 Reveal
caught up with the Bella Twins recently and we just had to ask Nikki about her beau's fancy dress.
She told us: "I thought it was so funny and I thought his booty shake was the sexiest thing. I was like, 'Woah. Your hips, you're really good at that.' I was shocked."
Gushing about John, Nikki added: "He's just such a trooper. He is honestly the most amazing boyfriend a girl could have. What other man would do that for his girl? He said, 'Let's dress up as each other on Halloween and put a video out there for the world to see,' we went full out."
To be fair, it did make for hilarious viewing and John get's top marks from us for his efforts.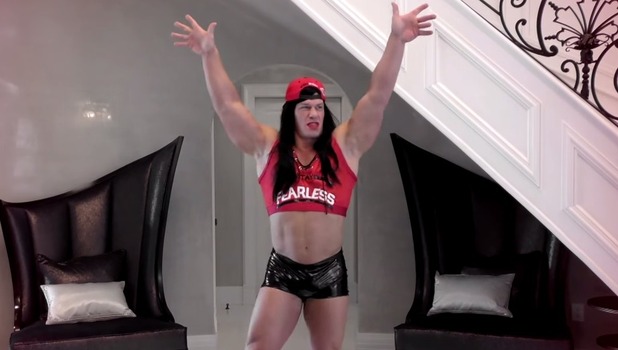 Nikki and John have been dating for four years now and viewers have seen their relationship play out onscreen across
Total Divas
and
Nikki's own show with her twin sister Brie, Total Bellas.
While there's no doubt that Nikki and John are completely smitten, fans had seen the couple disagree over their future.
John had told Nikki he didn't want to get married or have children
, things that she both saw herself having.
He did, however, warm to the idea of heading down the aisle, and now Nikki has said she is getting on board with John's view of not having a family.
Nikki explained that seeing her sister Brie pregnant hasn't made her broody, but has actually put her off having babies herself. She told us: "You know it's crazy, [Brie being pregnant has] started to make me feel the exact opposite."
She explained: "When I'm around my best friends and I'm around Brie, I'm hearing all these details about labour and how you feel after it and you're beyond exhausted, you're never going to sleep again for the rest of your life. They all go into this detail and I'm like, 'I don't think I want to be a mum.'
"Maybe it's a good thing John doesn't want to have kids because there's still so much I want to do in my life and in my career and, no offence, I just can't imagine my attention being taken away from that to care for a child."
Brie, meanwhile, is expecting her first child with husband Bryan Danielson.
The couple announced their baby news in an interview with E!, before telling fans via Instagram.
Since then Brie has been keeping us all updated on her pregnancy with plenty of social media updates.
She told us that she and Bryan are "so excited" to become parents
and gushed that she is loving having a baby bump.
"[Bryan and I] are so excited. I feel like I've been wanting to be a mother for years," Brie said. "It happened a lot quicker than I thought. My first trimester was really hard, I was like, 'Woah. Pregnancy sucks.' But now I'm in my second trimester, everything is great."
"And my boobs are catching up with my sister, which I like!" She joked.
Catch Total Bellas, Sundays at 6pm on E! and watch the premiere of Total Divas at 6pm on 20 November on E!.
Like this? Don't miss out! Make sure you're following Reveal across Twitter @RevealMag / Facebook @Revealmagazine / Instagram @revealmagofficial