Total Divas star Nikki Bella has said that seeing her twin sister Brie pregnant hasn't made her feel broody...
In fact, she admitted to
Reveal
that it's had the total opposite effect on her and she's now debating whether she actually wants children.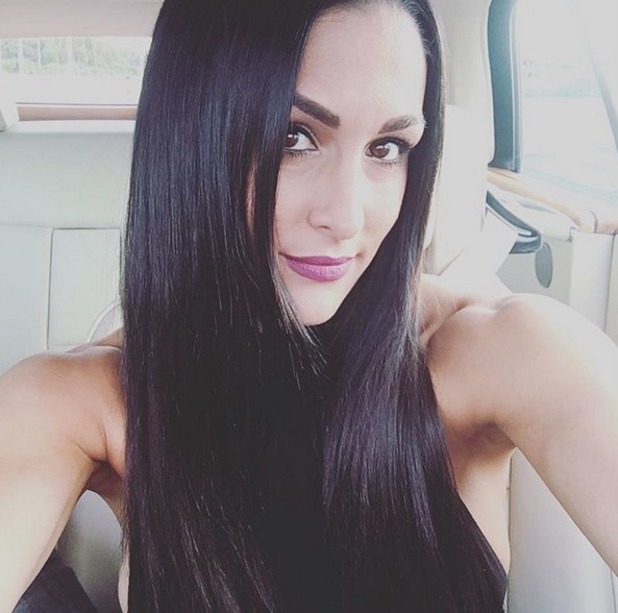 When we asked Nikki if she's feeling the urge to start having babies, she told us: "You know it's crazy, [Brie being pregnant has] started to make me feel the exact opposite."
She explained: "When I'm around my best friends and I'm around Brie, I'm hearing all these details about labour and how you feel after it and you're beyond exhausted, you're never going to sleep again for the rest of your life. They all go into this detail and I'm like, 'I don't think I want to be a mum.'
"Maybe it's a good thing John doesn't want to have kids because there's still so much I want to do in my life and in my career and, no offence, I just can't imagine my attention being taken away from that to care for a child."
Nikki has been dating boyfriend and fellow WWE star John Cena
since 2012 and viewers have watched the couple disagree on
Total Divas
when it comes to their future.
John had openly told Nikki he didn't want to get married and have children
, although fans have since seen him become more and more open to the idea of popping the question to Nikki.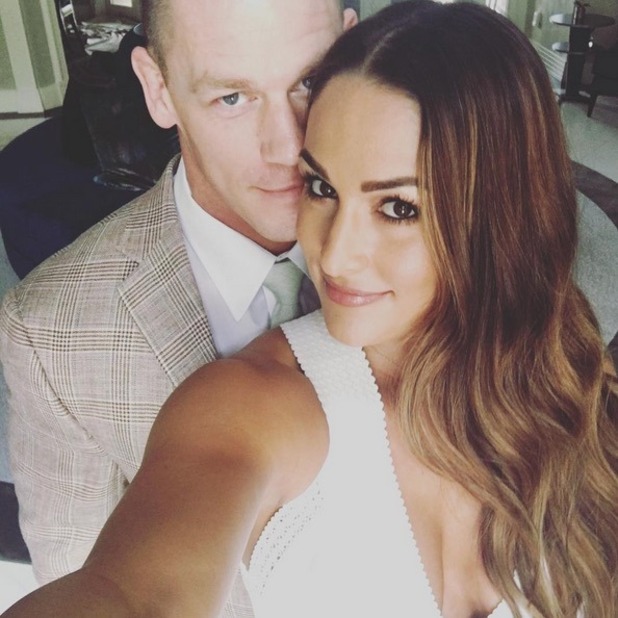 While she may get that fairytale wedding she wants after all, it sounds like Nikki is coming round to John's view on having a family.
Nikki added that the thought of her body changing through pregnancy has also been off putting, she added: "Having my body go through all that stuff that they go through..."
But while Nikki pulled a face, Brie reasoned: "All for like the greatest joy of your life."
"I get that," Nikki replied, before telling us: "I thought [Brie's pregnancy] was going to make me be like, 'Ohh, John!' But it's actually made me like, 'Hey, good idea!'"
Although, Nikki did admit her views on having kids could change once Brie's little bundle arrives. "They probably will, but for now [no]," she said.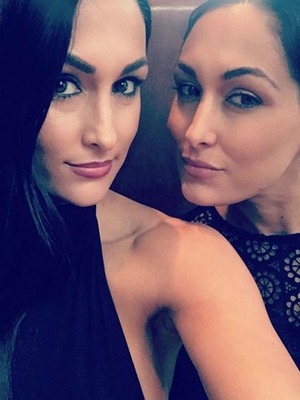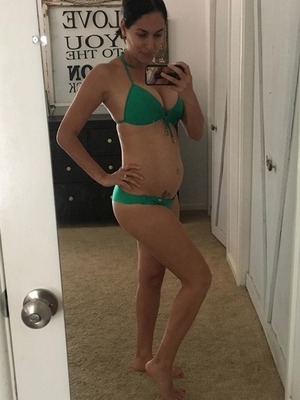 Brie first announced she and husband Bryan Danielson are expecting their first child together in October
. In an interview with E! Brie gushed: "It has always been a dream of mine to become a mother. Now that it is finally real, it fills me up with so much happiness."
Bryan, meanwhile, said: "Every time I look at Brie's stomach, I'm amazed that there is a little life in there."
The couple also announced their baby news on Instagram, later revealing they are expecting a baby girl. Brie told us she and Bryan are "so excited" at the thought of becoming parents and admitted she is loving having a baby bump.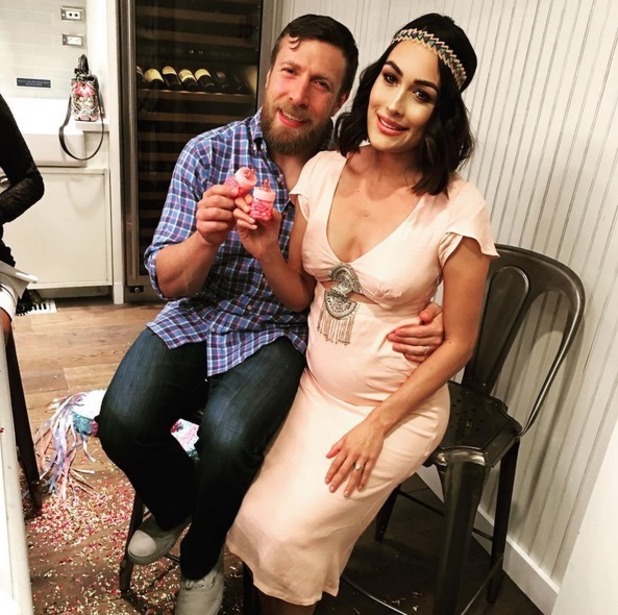 The mum-to-be also revealed she and Bryan have been toying with names, and their daughter could land herself an unusual moniker.
Brie said: "We have some crazy names, but there is not really a lot of girls' names. Branch, Basil, Bridget, Birdie... My husband comes from a family where everybody has a name that begins with the letter 'B' and he's asked if we could have all Bs, because I start with a B and he does."
Brie's baby news comes after she made the decision to take a break from WWE. She announced her exit in April last year, following her win at WrestleMania 32 and explained starting a family was the main reason for hanging up her boots.
Catch Total Bellas, Sundays at 6pm on E! and watch the premiere of Total Divas at 6pm on 20 November on E!.
Like this? Don't miss out! Make sure you're following Reveal across Twitter @RevealMag / Facebook @Revealmagazine / Instagram @revealmagofficial