Sophie Kasaei makes her return to Geordie Shore and it's nothing but EXPLOSIVE. Yup, she ends up lashing out at Gaz Beadle over his fallout with Charlotte Crosby.
Sophie and Charlotte are BFFs, so it's natural that she's going to have Charlotte's back, right? Right.
That's exactly what happens when Sophie learns about
Gaz's kiss with Chantelle Connelly
and she is *not* happy.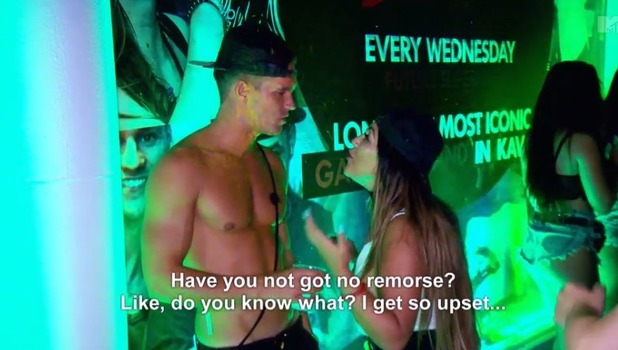 Forget
Gaz's row with Holly over his situation with Charlotte
and locking lips with Chantelle, because Sophie seriously goes in.
She decides to confront Gaz over his actions and tells her co-star that he has "no heart" for kissing someone else in the house, so soon after his relationship with Charlotte broke down.
Sophie says: "He's only just finished with Charlotte and he's already trying to get in Chantelle's knickers, it just shows what an awful, disgusting person he is."
"Do you not have [any] remorse?" She asks Gary. "I get so upset. You've hurt my best friend."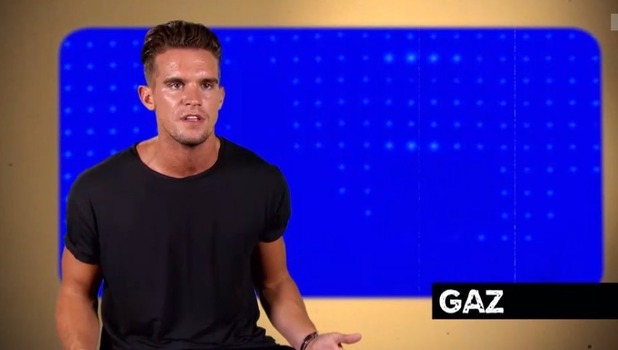 In his defence Gaz tells the camera: "I was pissed. I necked on with Chantelle. I didn't do it on purpose to piss Charlotte off," but when he tries to speak to Sophie she hits back: "I don't care what you say, Gary!"
"You made her rock bottom... You know what get with any random girl and that's fine. There is no emotion. Some one in that house that's emotion," she tells him.
Sophie adds privately: "He doesn't care about the five year relationship he had with her. He doesn't care about breaking her heart. This boy is a heartless b**tard."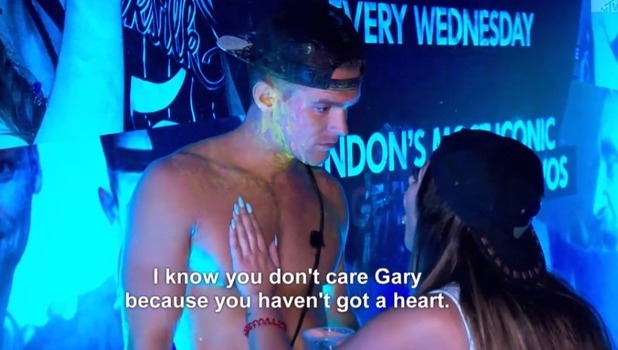 Gaz, meanwhile, tells the camera: "I feel like I'm having an argument with Charlotte. It's like Charlotte's head is [on] Sophie's body."
When Gary tries to tell Sophie he didn't care about Chantelle when he kissed her, Sophie replies: "I know you don't care Gary, because you haven't got a heart like everybody else, you don't feel emotion."
"I care about Charlotte," Gaz protests. "It's always on me, right? It's always f**king on me."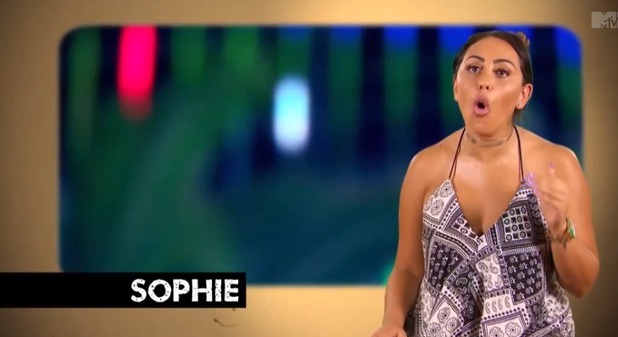 Things reach fever pitch between the pair and when Sophie tells Gaz to "f**k off" and throws a drink over him, he retaliates by throwing his back and branding her a "f**king sl*g", prompting her to lash out.
"I've kicked off," she explains. "I'm thinking about all the times he has hurt my best friend."
Sophie and Gaz have to be separated by security and their co-stars, with Gaz venting: "I don't see you up in Charlotte's face, kicking off at her, when she does something wrong, but it's all good shouting at Gary when he f**ks up. Do one man."
"I don't know how we are ever going to overcome this," adds Sophie. "Right now, I hate Gary."
Sophie and Gary's huge fallout comes after he already clashed with Holly over Charlotte.
Holly had cut off her friendship with Gaz and told him that she found it "disrespectful" he had kissed Chantelle - given his break up with Charlotte. She said: "If you did fancy someone, I would find that better than you just [kissing girls] for the absolute banter. I find that disrespectful."
She then admitted to Gaz that she blames him for Charlotte leaving.
Holly added: "You are here with your family. She is the one who has had to leave."
Gary responded: "Do not put Charlotte leaving on f**king me."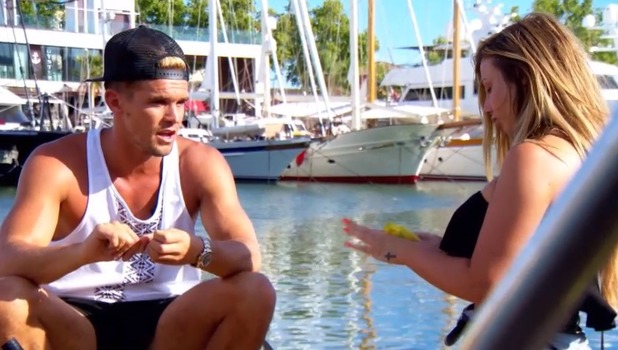 Charlotte and Gary have a long history, thanks to their on/off five year romance.
Fans got to see the pair finally attempt giving their relationship a go on Geordie Shore's Big Birthday Battle series
, but in the months that followed filming their relationship broke down.
Charlotte ultimately cut ties with Gaz when she found out about his antics with other girls while filming for
Ex On The Beach's
fifth series. She later revealed she had suffered an ectopic pregnancy while he was filming - hence why she has struggled to forgive Gary.
Gaz, meanwhile, has insisted he was single when he filmed
Ex On The Beach
, as he and Charlotte had never made their relationship exclusive. He claims he had offered to leave filming after hearing about Charlotte's hospitalisation, but Charlotte told him to stay as he was under contract with MTV.
Gaz has said in hindsight, he should have left
. "Maybe I should have gone back," he told Daily Mail Australia. "I can't really say now what would have been or what would have happened..."
Geordie Shore continues Tuesday 15 November at 10pm on MTV.
Like this? Don't miss out! Make sure you're following Reveal across Twitter @RevealMag / Facebook @Revealmagazine / Instagram @revealmagofficial