EastEnders, Emmerdale, Hollyoaks: we take a look at tonight's top soap stories…
EastEnders, BBC1, 8pm
With his relationship with Belinda gaining pace, Masood is stunned when he goes to visit Denise and she tells him something…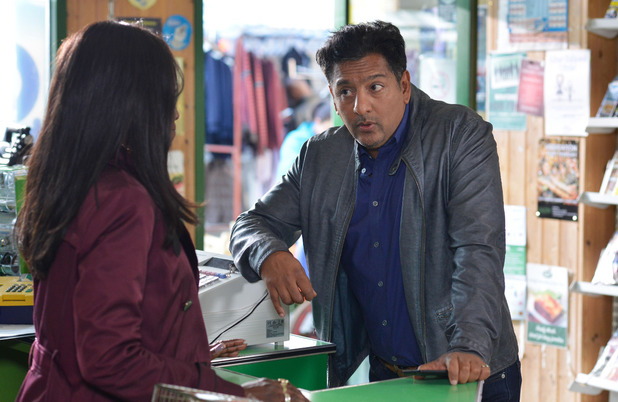 She's spoken to Zainab and has had some surprising news from Mas's ex-wife. Despite promising to keep quiet, Dee can't help herself and reveals everything to a stunned Masood. What will he do now?
Emmerdale, ITV, 7pm
After Chrissie reveals Diane threw a brick through the window at Home Farm, she gives the family an eviction notice from Brook Cottage. Doug tries to reason with Chrissie, but Diane can't hold her tongue and Chrissie bites back that they have seven days to get out.
Diane heads up to Home Farm and corners Lachlan, trying to get through to him that the guilt will eat him up unless he tells the truth.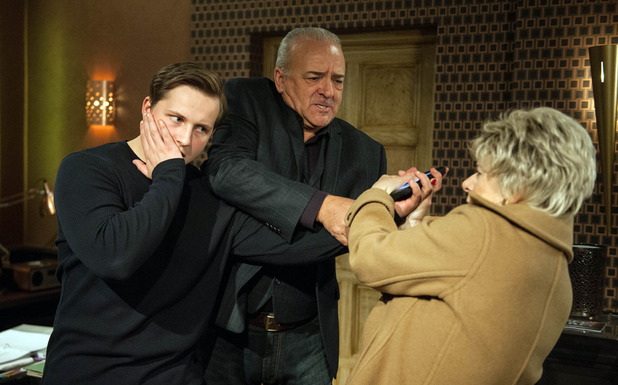 But Lachlan knows he's got his mum fighting his corner and films Diane on his phone, angering her even more. As he goads her, she smacks him – has she gone too far this time?
Hollyoaks, C4, 6.30pm
With Cameron desperate to protect all of his secrets, he starts off by persuading Courtney not to go to the mortuary to get Lockie's body.
Courtney seemingly agrees, but actually gets Tegan to go instead, who returns home and reveals the body wasn't there. As Cameron squirms, how will he get out of this one?