TOWIE's Megan McKenna has predicted a "good future" with Pete Wicks after they made their relationship official again in the series 19 finale.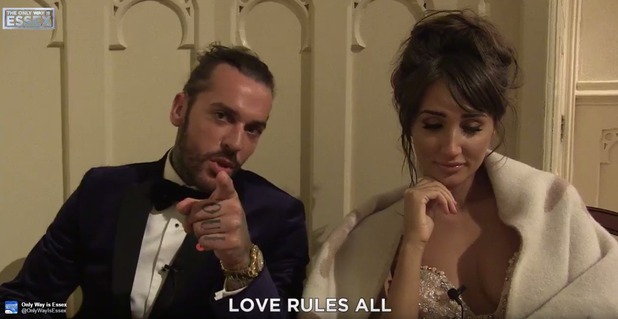 Megan told Pete she wanted him back and was prepared to wipe the slate clean after she caught him sending saucy messages to other women.
Speaking in a video posted to the
TOWIE
official Twitter account, Megan said: "In some of the best relationships, something really sh*tty has to happen to make it get stronger. So I feel like whatever has happened is in the past now.
"We can put a line under it and move on and enjoy the rest of our future."
"I think it will be a good future," she added.
Pete agreed: "If it goes the way I plan it to, it will be a long future." He cheekily joked: "Basically I'm going to be with her until I die, which, of I f**k her off again, could be quite soon!"
"It's been a terrible time," he added. "But on the plus side I do feel like we can get through anything. Love rules all. I've said to everyone and Megan a thousand times I'd do anything to get her back. Obviously we are back together now, but that doesn't mean everything stops.
"I stand by everything I said. I do see my future with her. It's not just about trying to get her back, getting her back and going, 'great, I have her back.' It's about keeping her and that's what I intend to do."
"When we first got together everyone doubted us and said it wouldn't work," added Pete. "Then when all the s**t happened before, everyone was like, 'Oh I told you so.'" Well f**k off. It will work, it's going to work and we're going to make sure of that."
We a happy ending! @P_Wicks01 and @Megan_McKenna_ are official and looking forward to the future together. #TOWIE pic.twitter.com/yyrX8wGDFW

— Only Way is Essex (@OnlyWayIsEssex) November 9, 2016
Throughout the 19th series, Pete has been trying to win Megan back after his sexting scandal. He seemed to be making progress until the last episode, when Megan discovered a sexy photoshoot he'd done when they were together wasn't as PG as he'd promised her it was.
Megan kicked off at Pete in the penultimate episode of the series, accusing him of not telling her the whole truth and being disrespectful to their relationship. However, after a chat with Chloe Sims during the finale, she decided it was time to move forward from that.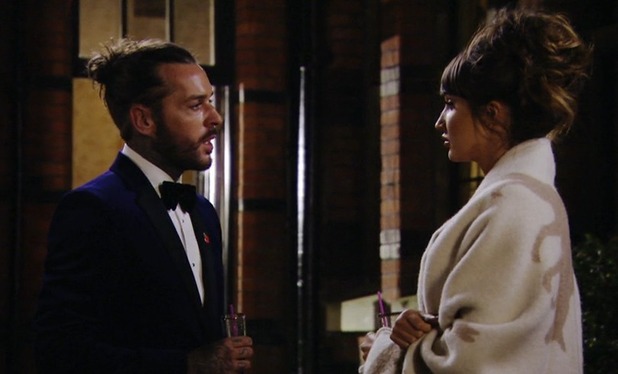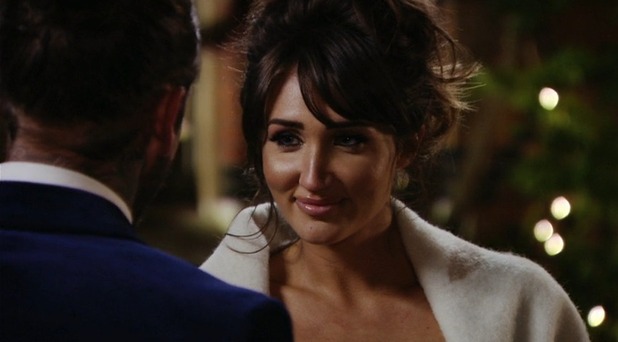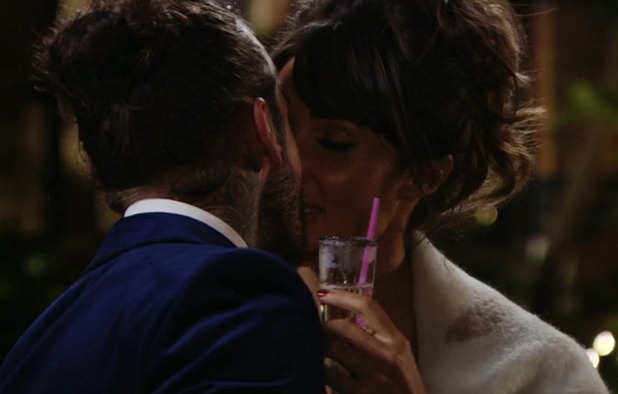 Chloe basically told Megan she had to be careful she didn't end up pushing Pete away, and pointed out Pete's publicly declared his love for Megan on many occasions so she doesn't have to worry about any other girls.
Recounting the conversation to Pete, Megan said: "Chloe said, if I can actually just wipe the slate and get over everything... and I feel like I can."
"I only want to go forward with you, I don't want to be on my own. I don't want to be single," replied Pete. "I think for us to move forward properly we have to do it together. I want us to be a couple together. I want you back properly."
"I want you back too," said Megan. "I love you."
"I love you too," answered Pete. "Shall we cheers to being a couple again?"
"Cheers to being official."
"To being official."
10 reasons why we want to be in TOWIE: