Greg Rutherford has insisted he and dance partner Natalie Lowe are "very much like brother and sister" and shrugged off talk about the Strictly curse.
Strictly's
contestants are often forced to address the so-called curse of the show that has seen its celebrities strike up romances with their professional partners. But when quizzed about the curse himself during an appearance on
This Morning
, Greg said his relationship with partner Natalie is "very different."
"We've become very much like brother and sister in that way," Greg claimed.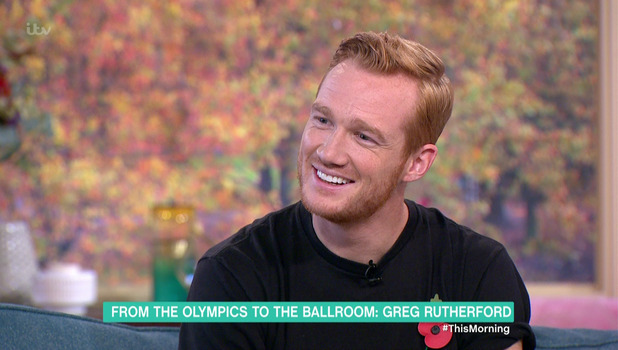 Greg, who is in a relationship with girlfriend Susie Verrill, shared his thoughts on the
Strictly
curse and insists it only comes into play if a contestant is openly looking to find romance on the show.
He explained: "The thing with the Strictly curse, if somebody comes into the show looking for that side of it... then it's going to happen. The difference from my point of view and from Natalie's point of view is that I've come from a happy relationship with a young boy as well [and] Natalie is getting married soon. It's very different."
Greg added: "We've become very much like a brother and sister in that way - which has been really lovely. I've got another friend for life in Natalie."
Greg and Susie are parents to their two-year-old son Milo and both Susie and Milo were seen visiting Greg in rehearsal on Saturday's show of
Strictly
(5 November).
However, their appearance caused a stir on social media,
after some suggested Susie and Greg had dressed their little boy 'like a girl',
passing judgement on Milo's clothes and his top knot.
Susie, meanwhile, hit back at the comments and insisted she was prepared for the criticism.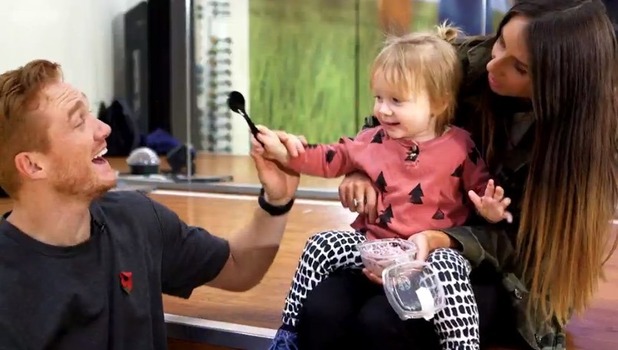 Taking to her blog,
mymiloandme
, Susie wrote: "I expected a lot of criticism for this; I was braced, prepared and in no way bothered. I know a top knot for a little boy is still a bit iffy and of course, well aware it makes my cherub-faced son resemble a girl. I'm not a total moron and I do have the ability to see.
"The thing that did surprise me though, was the backlash I received for his outfit and the fact I apparently, dress my son 'in girl clothes'... I'm safe in the knowledge Milo's trendy (I can use that word now I'm a mum) and, even if he wasn't, he's happy. And that's all that matters. The VT from the other night showed a cheerful, vibrant young boy-girl and that's enough to keep my spirits soaring. I can gladly confirm I dress my son in 'girl clothes'."
Greg made sure to support his girlfriend and re-tweeted her blog for his 200,000 followers.
He is currently starring on the latest series of Strictly
and has reached week eight of the competition with partner Natalie. Thanking fans for voting for him to stay on the show, Greg tweeted: "Thank you so much to everyone who voted for me & @RealNatalieLowe. We appreciate it so much. I love this show and don't want it to end #SCD."
Thank you so much to everyone who voted for me & @RealNatalieLowe. We appreciate it so much. I love this show and don't want it to end #SCD

— Greg Rutherford (@GregJRutherford) November 6, 2016
Like this? Don't miss out! Make sure you're following Reveal across Twitter @RevealMag / Facebook @Revealmagazine / Instagram @revealmagofficial