Former Geordie Shore star James Tindale has criticised Marnie Simpson for not being honest with Aaron Chalmers about her sexuality.
At the start of
Geordie Shore's
thirteenth series, Marnie revealed to the girls on the show that she is bisexual. She had recently come out to her family and wanted to share her news with her co-stars, but admitted she hadn't felt ready to tell her on/off beau Aaron.
Marnie still hadn't told Aaron after he asked her to be his girlfriend
, and was left "fuming" with Nathan Henry after he took it upon himself to tell Aaron about her bisexuality himself.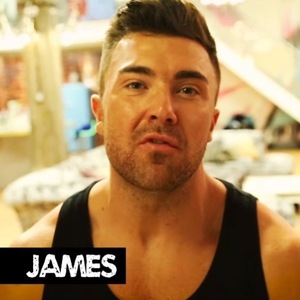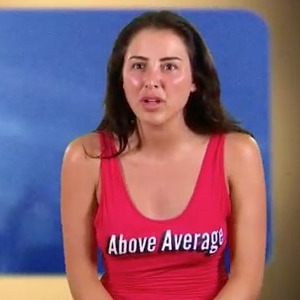 Fans watched
Aaron leave Geordie Shore early after finding out that Marnie had lied to him.
While he explained he had no issue with Marnie being bisexual, Aaron said he was annoyed that Marnie chose to keep it a secret from him.
Following the episode, Marnie's former co-star James has criticised her for not telling Aaron straight away. During a Facebook Live with
MTV Australia
, he said: "In any relationship you have to be 100 percent honest. You can't have secrets."
"It's come back to bite her," James added. "If you're not 100 percent honest, then you're asking for it."
James' comments came after viewers saw Nathan question Marnie over not telling Aaron. Aaron had fallen out with Marnie over her kissing her co-star Chloe Ferry, after she promised she would no longer do so as they had become boyfriend and girlfriend.
Nathan pointed out that Marnie should tell Aaron she is bisexual, but Marnie hit back that she wasn't going to, as it was "irrelevant". Nathan urged Marnie to be honest because she was in a relationship, but she and Aaron hadn't been speaking following their fallout.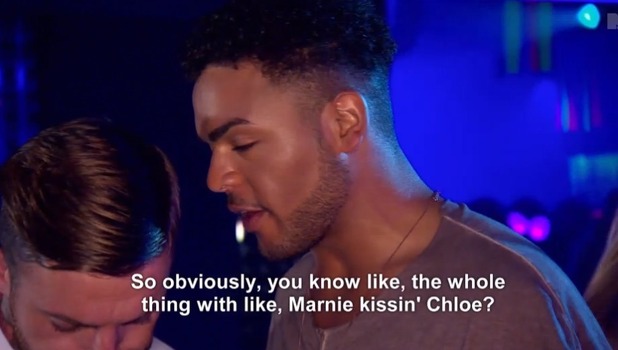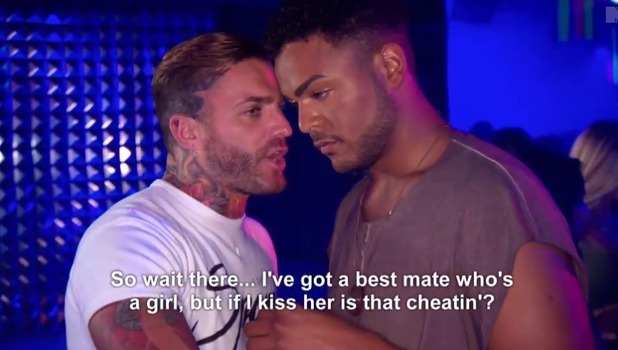 Nathan then took matters into his own hands and
tried to rectify Marnie and Aaron's relationship by explaining to Aaron that Marnie is bisexual.
He said: "So obviously, you know the whole thing with Marnie kissing Chloe? You do know that she's bisexual, don't you?"
That, however, backfired as Aaron then asked Nathan whether Marnie kissing Chloe could then count as 'cheating'. When Nathan suggested it could, Aaron claimed he was "done" with Marnie and decided to leave the series.
"I haven't got a problem with Marnie's sexuality. I just wished she told us about it. I'm really f**ked off that she kissed Chloe because that is basically cheating... my head is all over the place," he said.
Marnie, meanwhile, slammed Aaron for walking away. She told the camera: "I've never felt so low that what I feel now. Aaron has made this situation ten times worse. I thought I could rely on him no matter what and he's completely walked out on us. I can't believe it."
Geordie Shore continues Tuesday 15 November at 10pm on MTV.
Like this? Don't miss out! Make sure you're following Reveal across Twitter @RevealMag / Facebook @Revealmagazine / Instagram @revealmagofficial