Geordie Shore: Marty McKenna has ruled out anymore romance for himself and Chloe Ferry, after the pair finally managed to clear the air.
So far this series, Marty and Chloe have been at loggerheads over their romance. Marty had confessed to having feelings for Chloe, but their continuous fallouts have made it hard for the pair to really give their romance a go.
Now, though, they have cleared the air and it sounds like Marty is hoping he and Chloe can just stick to being friends instead.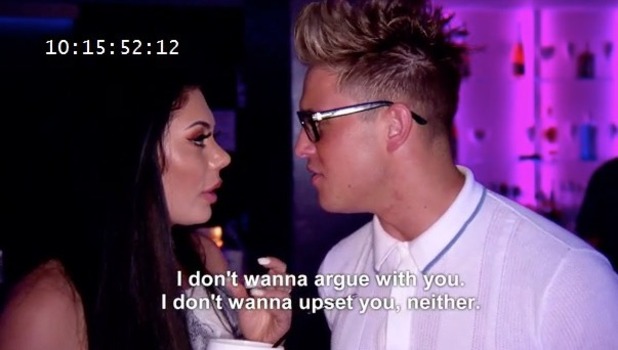 Chloe approached Marty to apologise to him again following their most recent fallout. Chloe had kissed another boy to get Marty's attention and when he retaliated by kissing another girl, Chloe lashed out.
Hoping to put it all behind them, Marty told Chloe in response: "I'm getting bored of all the apologies."
She said: "I know, I'm getting bored of all the fights."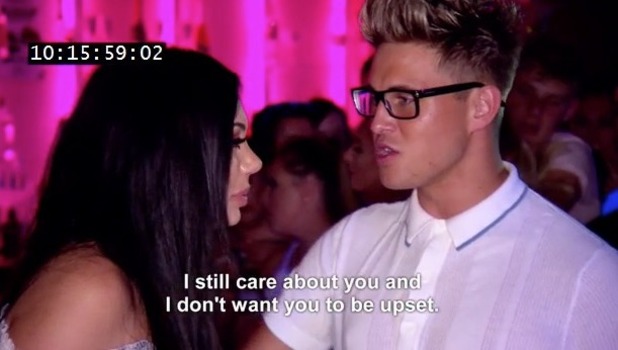 Marty then admitted: "I don't want to argue with you. I don't want to upset you, neither. As much as you make my life a f**king living hell, I still care about you and I don't want you to be upset."
To the camera, Chloe expressed her hopes that her on/off romance with Marty could eventually work out. She said: "Marty's actually being really sweet. It makes us think that something could happen between us. I just need to make sure, I do not kick off."
Although, Marty seemed to rule out going there with Chloe again. He claimed he just wanted to be friends with her.
"I'm hoping that me and Chloe can get on as friends now because [nothing] is going to happen with us again," he insisted. "I cannot be arsed with all the kick offs."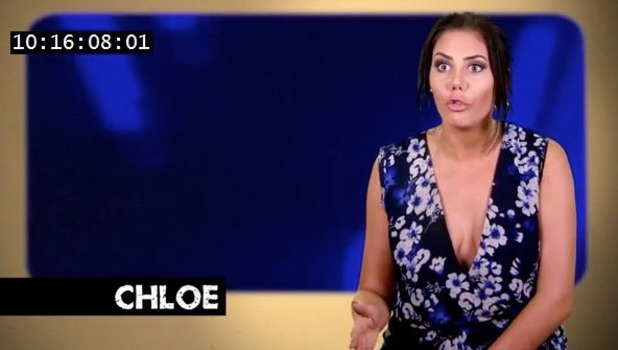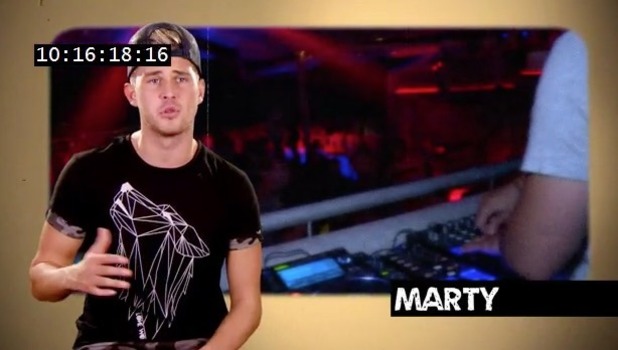 Marty and Chloe's conversation came after viewers
last saw Marty in tears over his relationship with Chloe.
Marty had been honest with Chloe and told her he likes her.
He claimed that he wouldn't try and pull other girls on nights out, because he wanted to see if something could develop between them instead.
However, Chloe wasn't convinced he was being truthful and her insecurities got the better of her. She accused Marty of flirting with Holly Hagan and had kissed someone else in front of him to get his attention on a night out.
Marty reacted by telling Chloe that her "lack of respect" for him had proven how little the pair actually know each other and he claimed they couldn't be friends.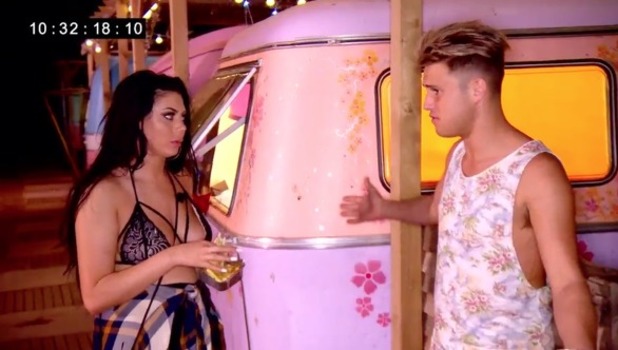 He then retaliated by kissing another girl in front of Chloe and when she kicked off about it, it all got a little too much for Marty.
Marty broke down over his frustration at Chloe and claimed: "I don't know what to do. I can't be with Chloe because she doesn't believe that I like her and I cannot be single because she's pure jealous."
Will they now stick to purely being pals? Or will Marty and Chloe still end up going round in circles?
Geordie Shore continues Tuesday 15 November at 10pm on MTV.
Like this? Don't miss out! Make sure you're following Reveal across Twitter @RevealMag / Facebook @Revealmagazine / Instagram @revealmagofficial