Geordie Shore: Scotty T tried to make a move on Holly Hagan, but she was having none of it... despite hooking up with Scott in the past.
Yup, back in the day Holly and Scott got up close and personal with each other, but since she has turned her attentions to ex-boyfriend Kyle Christie and sworn she will never go back there with Scott.
You can't knock a guy for trying though, right?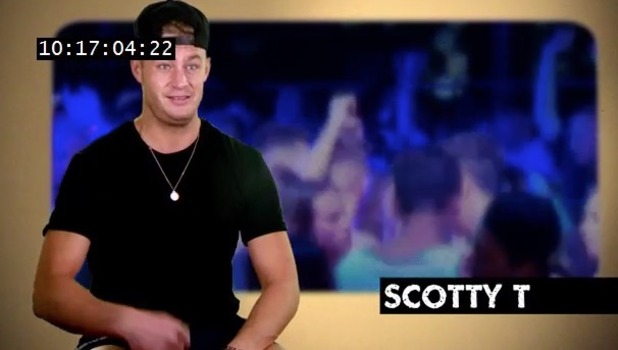 In the latest episode of
Geordie Shore
,
Scotty T
made us giggle among all the drama by teasing Holly. He claimed that his co-star couldn't resist having a flirt with him and joked that
Nathan's decision to move into the girls' room was all a ploy on Holly's part
, so that she could get into the boys' room to be with Scott.
A little far-fetched, maybe, but Scott still put his theory to Holly, only to get knocked back.
He told the camera: "I don't know what it is, but Holly loves flirting with me. I wish she could just accept the fact that I have already banged her and let us have a go again."
Approaching Holly, Scott then asked her: "The whole idea of Nathan wanting to be in the girls' room, is that your secret ploy to be in the boys' room?"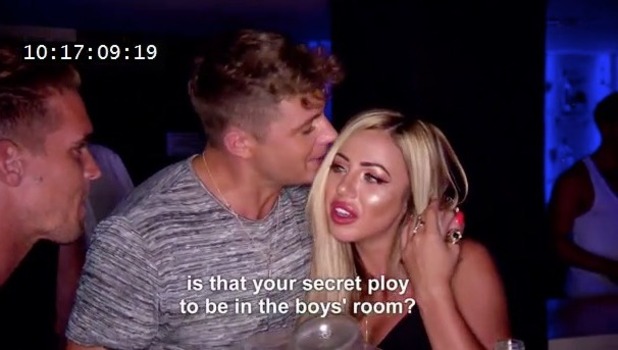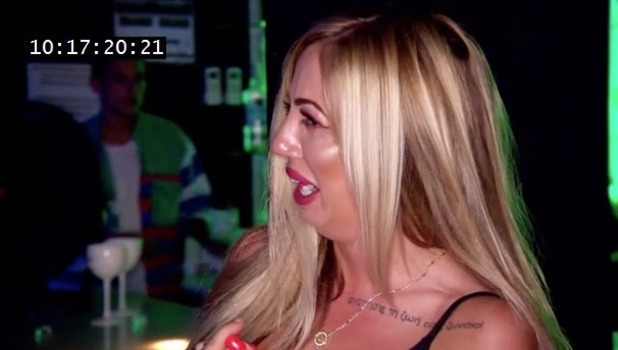 Holly's response? "Where the f**k has this even come from?"
Letting Scott down gently, she replied: "I really like you as a person and I love having a bit of banter with you... but I know your game!"
She added: "I will never and I repeat, never, ever ever EVER in a million years go back there with you."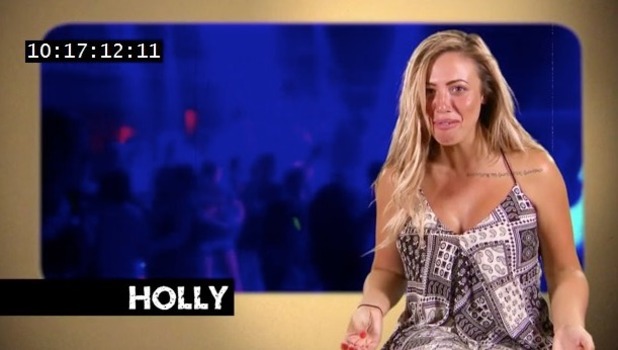 It's not the first time
Scott has teased Holly over reigniting their romance.
Remember that time in series 11 where Scott saw his opportunity to charm Holly following her split with Kyle? The gang had been out in Greece and Holly had apologised to Scott for being distant with him since getting together with Kyle, as Kyle felt uncomfortable with the pair having a history.
"Obviously in the past I've had history with the lads in the house... me and you. You've kind of stepped aside from being my friend for the sake of me and Kyle," she told him.
Scott, meanwhile, saw it as an opportunity for himself and Holly to pick up where they had left off and replied: "I can't promise you that I won't try and come on to you again, because... history does have a tendency to repeat itself."
Although, Holly had the same mentality as she has now. Shooting him down, she said: "Oh. My. God. Scott can flirt with me all he wants. But history will never repeat itself."
Oh, Scotty.
Geordie Shore continues Tuesday 15 November at 10pm on MTV.
Like this? Don't miss out! Make sure you're following Reveal across Twitter @RevealMag / Facebook @Revealmagazine / Instagram @revealmagofficial