Geordie Shore's Aaron Chalmers and Marnie Simpson were both in agreement that their relationship is "the worst relationship" they have ever been in.
The co-stars finally decided to give their on/off romance a go and
Aaron had actually asked Marnie to be his girlfriend out in Magaluf.
However, hours after putting a label on their romance Marnie and Aaron clashed, and decided not to speak to each other.
Instead of working through their issues, things between Marnie and Aaron got worse, prompting Aaron to head home and claim he will "never, ever speak" to Marnie again.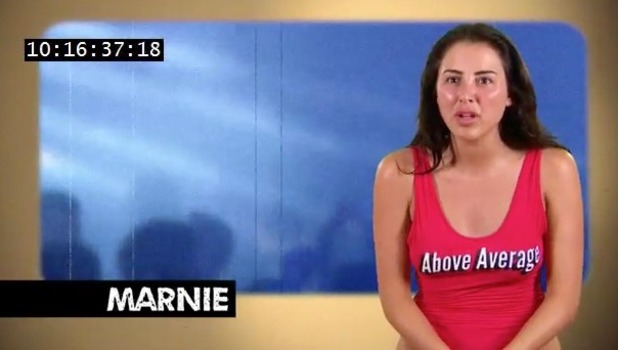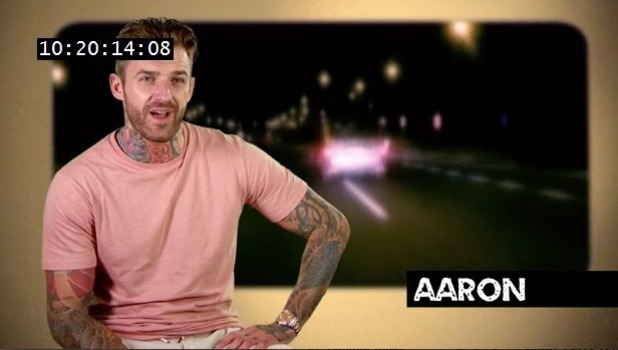 So what actually happened between the pair?
Marnie and Aaron had been at loggerheads, after he told Marnie not to get involved in a row between Chloe Ferry and Marty McKenna, and Marnie continued to kiss Chloe when she was drunk - after Aaron had asked her not to.
Their row never got solved and instead, Marnie and Aaron decided to ignore each other, but that only made them both more frustrated with each other.
Aaron admitted: "The Marnie situation is getting to us. I thought asking her to be my girlfriend would be the best decision I've ever made. It's turned out to be a f**king nightmare."
Marnie, meanwhile, said: "I just don't get it. When a boyfriend and a girlfriend fall out I'm pretty sure the man is meant to make up. Aaron is just at the other side of the bar quiet and not speaking to us, like he's some sort of f**king wimp."
Speaking to BFF Chloe, Marnie said: "Aaron can't satisfy me as a boyfriend. I'm not going to sit there feeling insecure."
"I expected when Aaron asked us to be his girlfriend that things would totally change," she added. "I still feel like we're in the same place we've always been in."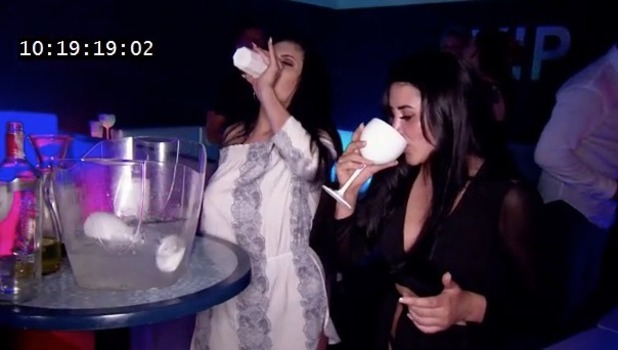 Still no joy resolving things with her boyfriend, Marnie turned to Scotty T for advice and he reminded Marnie that Aaron hasn't had a proper girlfriend in two years. But for her, that was no excuse for him ignoring her.
Marnie said: "Not being in a relationship for two years is not an excuse not to speak to us all day. It's not how you treat a girl."
Determined to get his attention, Marnie then decided to turn her attentions to Chloe
"I know what she's trying to do," Aaron responded. "But I'm not going to bite. I don't want another fight."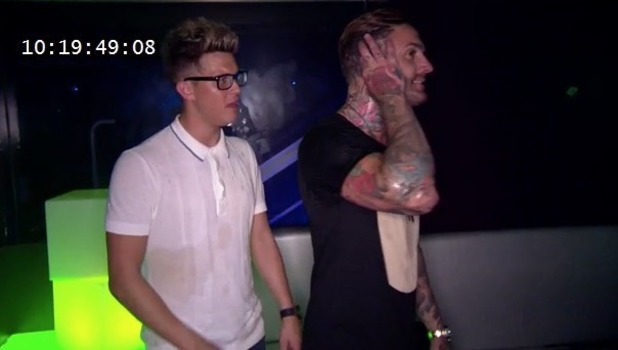 When that didn't work, Marnie decided to throw her drink over Aaron. That led to him calling her a "dirty arse" and the pair hitting out at each other.
Aaron said: "What the actual f**k? That tart has just swilled us. And I hate being swilled. This is the worst relationship I've ever been in. It's a f**king mess."
Marnie claimed: "The only reason me and Aaron are having arguments is because he is not man enough. I'm not even acknowledging that Aaron exists."
Both then vowed to stay away from each other, with Aaron adding: "As far as I'm concerned, I will never ever talk to that girl again. Why would I want to be with someone that treats us like sh*t? I'm over this whole situation."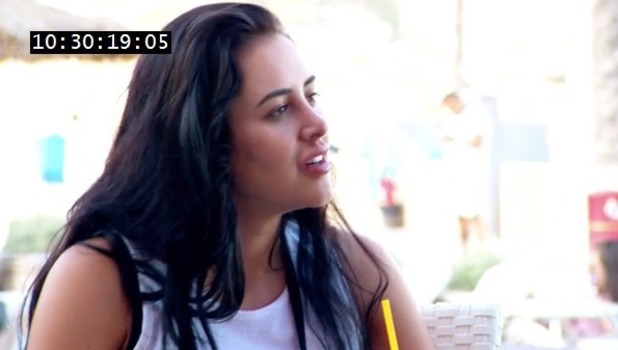 Marnie, meanwhile, seemed regretful over her actions the following morning. She told Chloe she felt like she had lost Aaron as a friend and a boyfriend, while Aaron admitted he doesn't even want to be friends with Marnie.
"I asked her to be my girlfriend because I wanted to be more than just friends," he told the camera. "But since we've got into a relationship, it just hasn't worked and that makes me feel sh*t."
On their last night out in Magaluf, Aaron admitted he was missing Marnie, but it seemed neither were giving in to be the first to approach each other.
Confiding in Nathan Henry, Marnie didn't seem hopeful that she and Aaron could get back on track, she told him: "I feel angry that something I've always wanted will never ever be there."
Nathan then took it upon himself to rectify things between Aaron and Marnine.
He pulled Aaron to the side and tried to explain why Marnie has been kissing Chloe - revealing that she is bisexual.
Marnie had told the girls when she first arrived out in Magaluf, but admitted she hadn't felt "ready" to tell Aaron.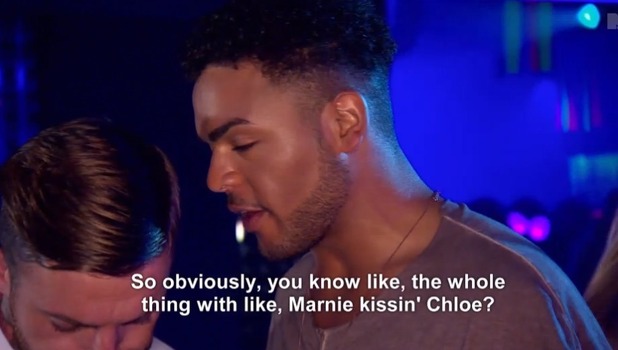 Aaron admitted he had no idea as Marnie hadn't told him and questioned that if he was her boyfriend, why had he been the last person to know.
"Nathan has pulled us off to tell me Marnie is bisexual, which is fine. But she is supposed to by my girlfriend, so why the f**k am I the last person to know?"
He then questioned whether Marnie kissing Chloe counts as 'cheating' and when Nathan said hypothetically it does, Aaron insisted he was "done" with Marnie.
He left the club and back at the villa, he decided to pack his bags and leave.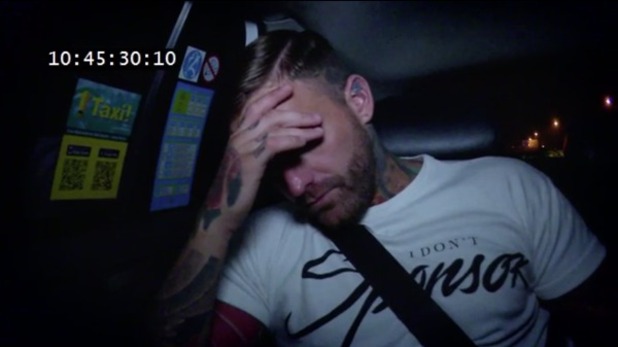 Marnie was "fuming" after finding out that Nathan had spoken to Aaron behind her back, she tried to get back to the villa to speak to him, but he had left before she got there.
She said: "I've never felt so low that what I feel now. Aaron has made this situation ten times worse. I thought I could rely on him no matter what and he's completely walked out on us. I can't believe it."
Aaron, meanwhile, explained that he doesn't have a problem with Marnie's sexuality, he's upset with her lying to him about it.
"I haven't got a problem with Marnie's sexuality. I just wished she told us about it," he said. "I'm really f**ked off that she kissed Chloe because that is basically cheating and she couldn't even be bothered to apologise when she swilled us. My head is all over the place."
Geordie Shore continues Tuesday 15 November at 10pm on MTV.
Like this? Don't miss out! Make sure you're following Reveal across Twitter @RevealMag / Facebook @Revealmagazine / Instagram @revealmagofficial