TOWIE's Chloe Sims has clarified reports this week she's been banned from nightclubs and other venues because of her reality star status.
The 35-year-old took to Twitter to tell fans she had been talking about reality stars in general, rather than suggesting it was something personal to her, when she wrote about the subject in her Star magazine column.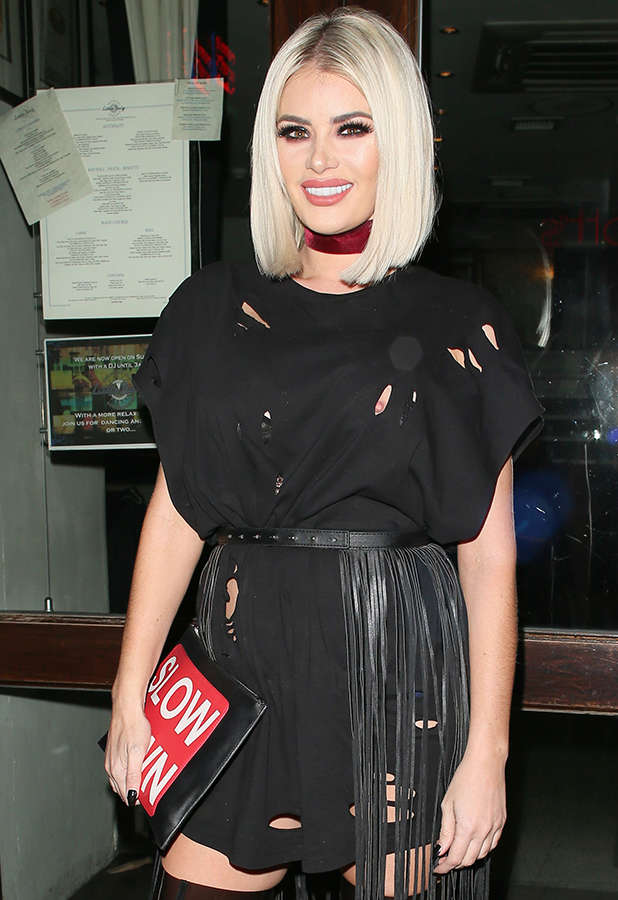 Chloe wrote: "Just want to clear up a story in the press about not being welcome in a lot of London night clubs and events.
"I didn't say it's personal to myself, it's to most reality TV, and has been going on a long time. Since joining the show, it was made clear straightaway that I was no longer welcome in most London nightclubs."
Chloe went on to allege: "It's kept [quiet] as it would be seen as prejudice so they can't make it a public rule but has become a silent rule that most of us reality TV stars and club promoters are aware of.
"We are hard working everyday people who have tried to make a career for ourselves. Since when have you not been welcome into anywhere because of the job you do? I have been told on numerous occasions 'NO TOWIE'."
Chloe claimed she'd been welcome in such clubs before
TOWIE
, it was after the show started that things changed. "I have been to these clubs before TOWIE and always been welcome, and now they pick and choose when they will let us in, [being] belittled by door staff and made up to 40 minutes before being told it's no
TOWIE
?"
"I'm sick of being treated like I've done something wrong hence voicing this," she added.
10 reasons why we want to be in TOWIE: