Made in Chelsea's Binky Felstead tells us why she's not fazed by friends and fans telling her not to get back together with Josh Patterson
When
Binky Felstead
announced she was going to give things another shot with her on-off boyfriend Josh 'JP' Patterson two weeks ago, not everyone was pleased.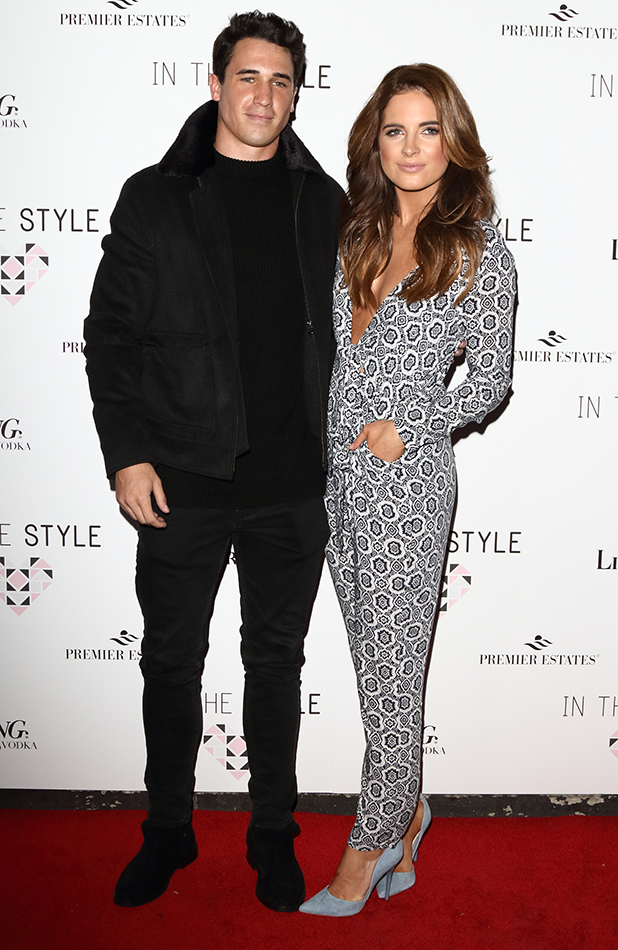 Binky's BFFL Ollie Locke was the first to stick his oar in, warning his mate she was making the wrong decision and attempting to draw her attention to new
MIC
hottie Julius Cowdrey.
He wasn't the only one who disapproved of Binky's decision – fans of the show were quick to voice their opinions on Twitter, with many discouraging of the couple.
But the brunette beauty isn't shaken – and when we chat to her, she's determined to give things ago.
'We're seeing what happens,' she says. 'What's meant to be is meant to be. We are taking things very slowly. We went out the other night and had a giggle with everyone. It's nice to see the person you're dating getting attention and having fun.'
The online reaction to the relationship hasn't gone unnoticed by Binky, 26, or JP, 27, which she says was 'hard' to deal with.
'I think anyone would get affected from that kind of stuff, but he understands that it's just people behind computers,' she explains. 'It's difficult for me, because he gets affected by it, which then affects me because he then gets upset with me.'
She adds: 'It's not the best situation for anyone.'
Meanwhile, Binky says she has cut back on nights out. It's a sore subject in her relationship with JP – the pair had numerous rows in the last series with JP saying he didn't like her gong out as often as she did. But, thankfully, Binky's not cut down on her social escapades for that reason.
'I've not been going out as much, because I've got a few jobs on that I need to look good for,' she explains.
'I work out as often as I can, usually with my trainer Tyrone (Brennand, who also trains Lottie Moss and Mollie King), who I love and adore,' she says. 'It's really hardcore cardio. We do half an hour of sprinting and running, and then burpees, core, and abs. It's a lot of high intensity training.'
While Binky says she sticks to a very healthy diet on most days, she gives herself a cheat day once a week.
'I'm a good cook, and I like preparing a meal. I'm quite healthy, but the thing is with me is that I eat a lot. If I eat something bad, I feel really s**t and guilty. Then I get really bloated so I feel even worse. My philosophy is if I eat bad, I feel bad.'
And when the glamorous Chelsea girl does treat herself, what does she like to indulge in?
'A good curry! I like a chicken jalfrezi, sag aloo, pilau rice. It's the most important meal of my life!'
Binky's Christmas collection is available now on InTheStyle.com.
This interview originally appeared in Reveal magazine issue 44