Loose Women's Janet Street-Porter has suggested Prince Harry's statement about girlfriend Meghan Markle reads like a soap opera storyline, adding: "He should keep his mouth shut."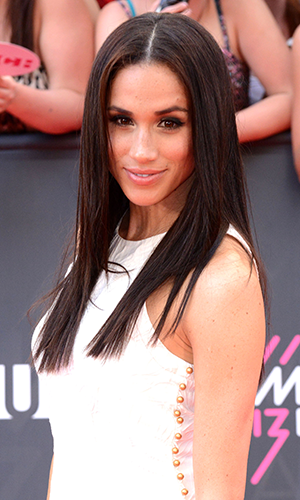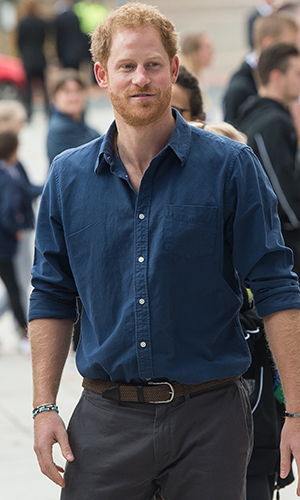 Prince
Harry, 32, has released a rare, strongly worded statement about US actress Meghan
, 35, condemning the "abuse and harassment" she's suffered from photographers, reporters and social media trolls.
But on Tuesday's episode of
Loose Women
, outspoken Janet said she felt it was unnecessary for Harry to speak so publicly about his relationship.
"The fact is he's a prince and if he wants to be a prince he should keep his mouth shut and say as little as possible. I think it's a sign of weakness to say so much. I think if you're a strong prince, a strong personality, bite your lip," said Janet.
"It's really unusual tone and language," she added. "Without being too derogatory, I would say the language in certain parts of the statement – which is really long, longer than it needs to be, it's a bit waffle – [I think], is this daytime telly or a statement from Kensington Palace? It's the language of tabloid newspapers."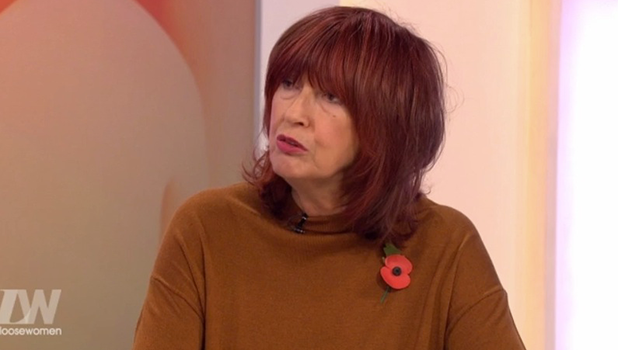 Janet also said if Harry wanted to keep his private life away from the public eye, then he shouldn't choose to date an actress who appears in a primetime TV show.
However, fellow panellists Coleen Nolan and Lisa Riley both defended Harry and disagreed with Janet's position.
Lisa said it was an "act of strength" to issue such a strong relationship and it should be allowed to nurture and grow away from the spotlight.
Coleen agreed, and said Harry and Meghan obviously knew they would have great interest in them, but it was unfair for Meghan's family, friends and co-workers to be harassed, as the statement claimed.
"I think he appreciates the fact they are going to get massive media attention," said Coleen. "What upsets me is the intrusion, not even on those two in particular, but the outside circle of intrusion. Her mother can't even get to her front door because of paparazzi, people being bribed to sell stories on her. Have we not learned anything from Princess Diana?"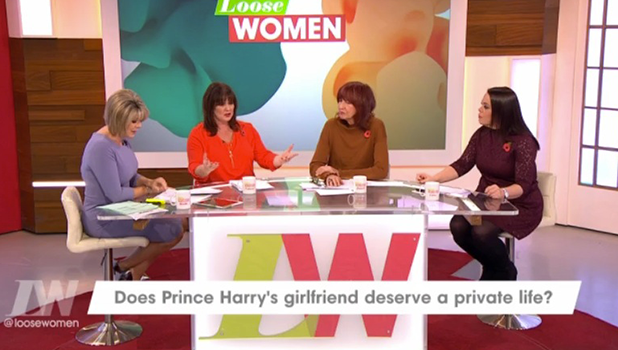 Coleen also suggested that Harry was very serious about Meghan to go to such lengths to protect her.
"I think it seems like he really cares about this one and wants to protect her. Maybe he's thinking this is the one for him and he's frightened to death she'll go, 'I can't handle this.'"
Janet, however, scoffed at that idea: "After two months?"
Outspoken Janet went on to say the language in the statement sounded like something you'd see in a soap opera, and public interest in a royal's girlfriend was nothing new, pointing to William and Kate's early relationship.
She also said: "The public are hypocrites. They'll say, 'Oh it's terrible' then read it."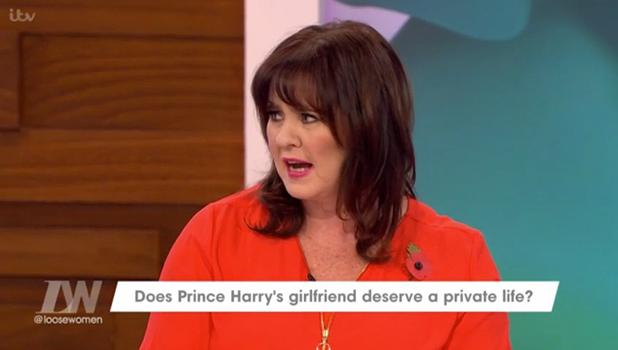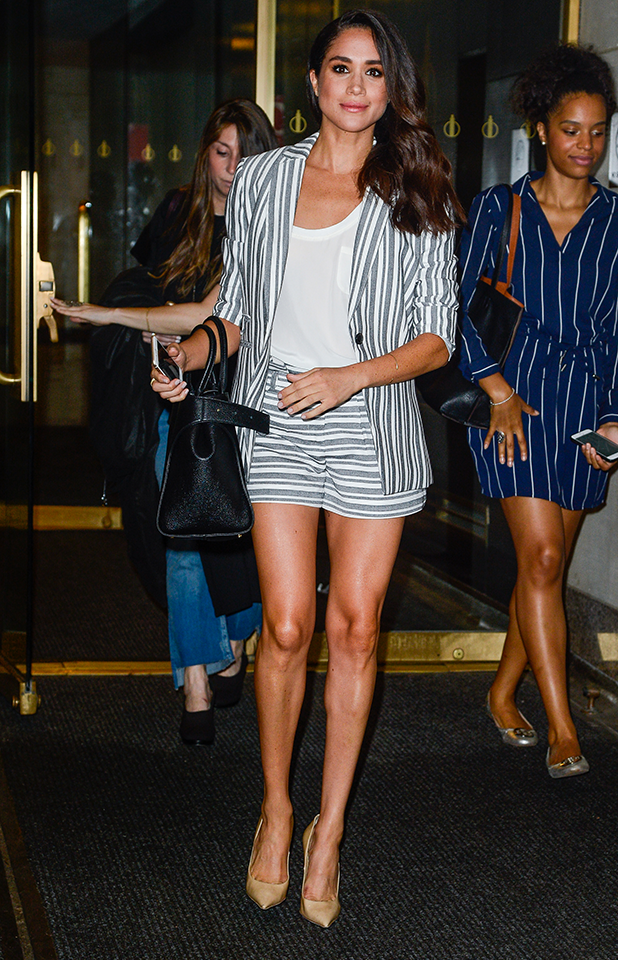 Coleen objected, saying: "The name of the game doesn't have to include bribing people to sell stories or hounding her mother. Obviously they will be followed as a couple."
Ruth Langsford, meanwhile, mused on whether Harry could be both a public, accessible prince but also request a right to privacy on something as important as the girl he may marry.
"He's become like a rockstar," she said. "He's had that lifestyle of bachelor prince and I think the royal family needed that after Diana. The two princes worked hard at being more public and accessible but that means we want to know more."
Ruth added: "It will be difficult for them but he's a royal and everyone is interested, like a rockstar. I love Harry as much as the rest of you but you can't have it both ways: be the accessible prince and not have people interested in the girl you may marry."
Meghan is best known for her role in US legal drama
Suits
.
Kensington Palace has issued a statement this morning about the harassment currently being experienced by Meghan Markle and her family. pic.twitter.com/EuFZ4fmUIj

— Kensington Palace (@KensingtonRoyal) November 8, 2016