Geordie Shore: Aaron Chalmers decides to leave the show and head home, after learning his girlfriend Marnie Simpson has been keeping secrets from him.
Aaron and Marnie started this series on bad terms, after Marnie accused Aaron of not making any effort when it comes to their relationship. She told her co-stars she was fed up of their romance going in circles and determined to put things right,
Aaron then asked Marnie to be his girlfriend.
Just for a moment, we thought all was good between the pair, but the couple soon clashed again and now they may not have the chance to rectify things.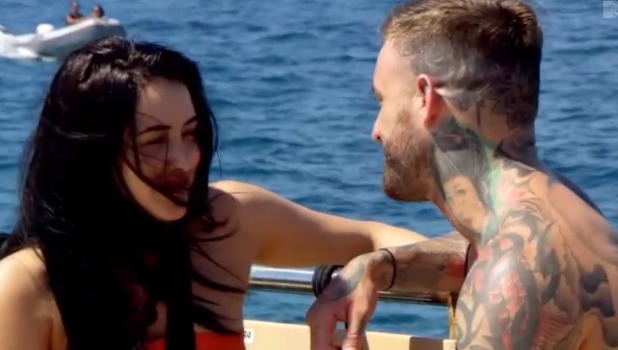 Shortly after Aaron had asked Marnie out, he and Marnie had argued over her involvement in a row between Chloe Ferry and Marty McKenna.
Aaron had told Marnie it wasn't her place to get involved, but she claimed she had been defending her best friend Chloe. The duo then came to blows again when Marnie was seen kissing Chloe during a night out to try and get Aaron's attention.
That was after Marnie had promised Aaron she wouldn't kiss Chloe anymore now they were dating, as he didn't like her doing so.
Throughout all this, Marnie has been keeping a secret from Aaron. When she first arrived in Magaluf with the gang,
Marnie revealed to the girls that she is bisexual.
She decided to tell her co-stars after coming out to her family, but claimed she wasn't yet ready to tell Aaron.
Realising that she hadn't been honest with him before putting a label on things, when Aaron had asked Marnie out, she privately told the camera: "Sh*t, I'm already going into this relationship with a big secret. I should have told Aaron I'm bisexual when I had the chance."
In the next episode of
Geordie Shore
, Aaron finally finds out, but not from Marnie.
It's
Nathan who breaks the news to him, with Nathan telling Aaron he feels like "he has a right to know."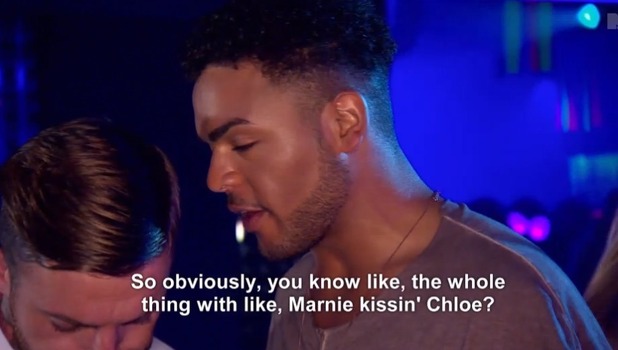 He tells Aaron: "So obviously, you know the whole thing with Marnie kissing Chloe? You do know that she's bisexual, don't you?"
"No, why would I know that?" Aaron replies. "She's never said that."
Aaron adds to the camera: "Nathan has pulled us off to tell me Marnie is bisexual, which is fine. But she is supposed to by my girlfriend, so why the f**k am I the last person to know?"
He then brings up Marnie's kiss with Chloe and asks Nathan if that would count as 'cheating'. Nathan replies: "Yeah, that would be the same thing."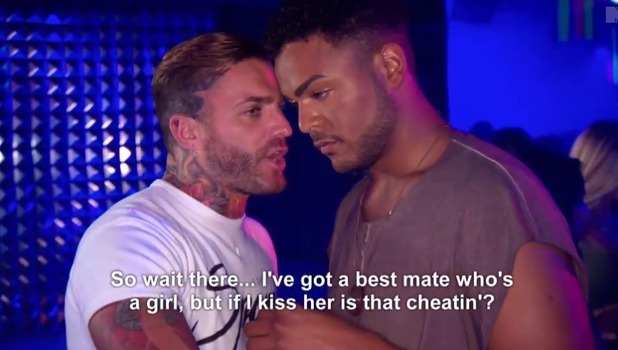 "What annoys me is that Marnie keeps kissing Chloe and thinking it's alright," Aaron says. "It's f**king not. I'm done, mate. I'm done. Its sh*t."
Aaron explains that he is fine with Marnie being bisexual, it's her lying about it to him that has upset him. Frustrated with Marnie, Aaron heads home from the group's night out and decides to call it a day on his time in the villa. He packs his stuff and leaves before Marnie returns home.
He says: "I haven't got a problem with Marnie's sexuality. I just wish she told us about it. I'm really f*cked off that she was kissing Chloe because that is basically cheating and she couldn't even be bothered to apologise when she swirled us. My head is all over the place."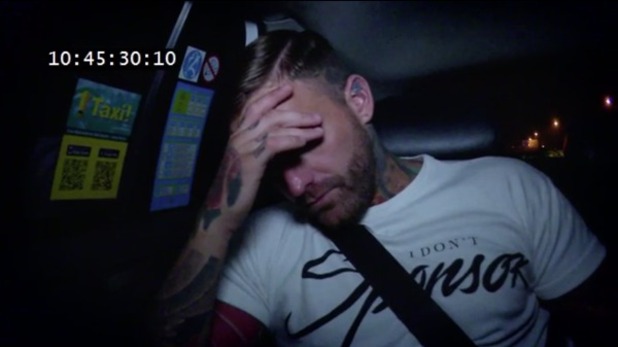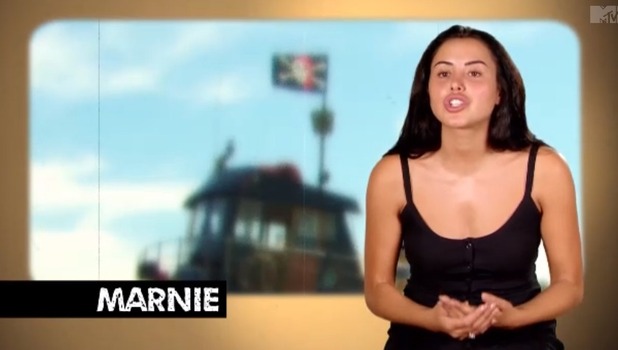 Marnie, meanwhile, is angry at Aaron for leaving. She accuses him of never confronting issues he may have with her.
"Once again, me and Aaron are in the same position. He's got an issue and instead of sorting it out like a man, he's ran away from it," she tells the camera.
"Aaron leaving proves that he's got no respect for me, no respect for the relationship. I am fuming."
Geordie Shore continues Tuesday 8 November at 10pm on MTV.
Like this? Don't miss out! Make sure you're following Reveal across Twitter @RevealMag / Facebook @Revealmagazine / Instagram @revealmagofficial