Professor Green has shrugged off claims he is 'bitter' over his divorce from ex-wife Millie Mackintosh, insisting that it would be "really sad" if he was.
Professor Green
(real name Stephen Manderson) opened up about his split from former
Made In Chelsea
star Millie during an appearance on
This Morning
. He dismissed reports claiming he was left 'bitter' over their divorce, as well as rumours his new single, 'One Eye On The Door', is a revenge track about their marriage.
In fact, he and Millie had still been together when he initially wrote the track.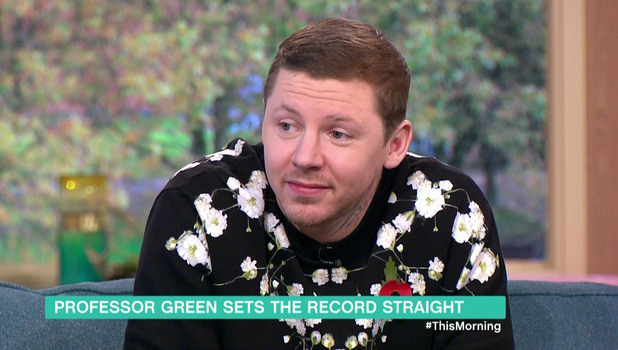 Professor Green had fans speculating his comeback single could be about Millie, after including lyrics that referred to the breakdown of a relationship. They include: 'Sixty one missed calls, divorce is on the cards if we don't split... crazy in bed we watch a couple of episodes of a boxset then it's night night.'
But hitting back at the rumours, Pro Green explained: "Millie was actually on the intro of the song. At the beginning of the song there's a girl that says, 'You're a...' - words we can't say on prime time television - and when the song was coming out she text me to say, 'You must be happy it's coming out after all this time.'
"Whatever the press want to make it into - it's fine. They're always going to say and do what they want, but the song was actually written at a time that we were still together."
Laughing off suggestions it had been a revenge track for him, Professor Green said in response: "Revenge for what? It's mad to me."
During his appearance on the ITV daytime show, Professor Green was shown photographs of Millie sporting her wedding dress, that she had covered in fake blood, for Halloween (skip to 2 minutes in the video to see the photos).
Professor Green hadn't seen the images, and sharing what he thinks of Millie choosing to don her bridal gown, he took it all in jest. The 32-year-old said: "At least she got to wear it again. Most people don't get to wear their wedding dress twice, do they?"
When Phillip Schofield asked if it hurt him to see that, Professor Green replied: "C'mon mate. If you can't have a sense of humour?... Divorce is horrible, but when you come out the other side of it [and] you've been married to a person and you can't look back on it without any kindness, then it really was a mistake.
"If I was bitter about it - people want to make out that I was really angry - that would be really sad because it would have meant I really, really did make a mistake. When we got married, we never got married to get divorced. We got married because we were young and in love."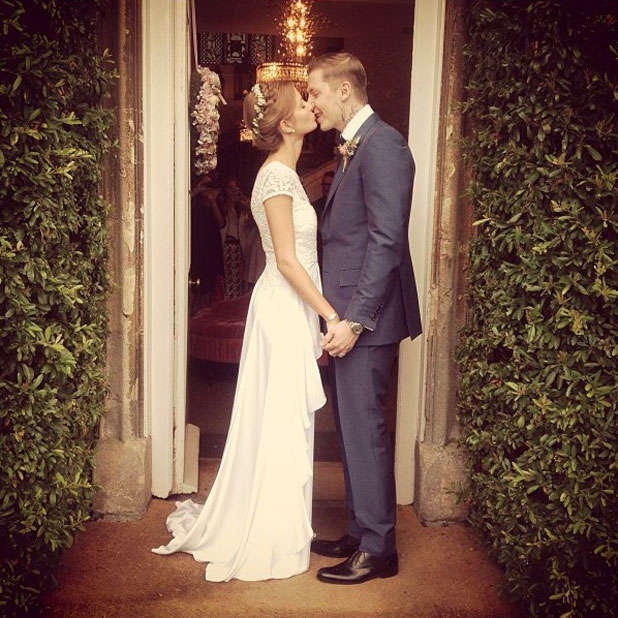 Professor Green and Millie married on 10 September 2013 at Babington House in Somerset.
They tied the knot six months after getting engaged and were together for three years, before announcing their separation.
Millie and Pro Green confirmed their split in February,
earlier this year.
They released a joint statement at the time, that read: "It is with sadness and regret that we confirm our separation. It is a mutual decision, we still care deeply about each other and would like it to be known it is on amicable terms and we wish each other well."
Their divorce was finalised in May 2016
and the couple were granted a decree nisi.
Since then, Millie has moved on and
is now in a relationship with her former MIC co-star Hugo Taylor.
Like this? Don't miss out! Make sure you're following Reveal across Twitter @RevealMag / Facebook @Revealmagazine / Instagram @revealmagofficial