The blossoming romance between TOWIE's Chloe Lewis and newcomer Ben Shenel appears to be on the rocks after he suggested she's not over ex Jake Hall.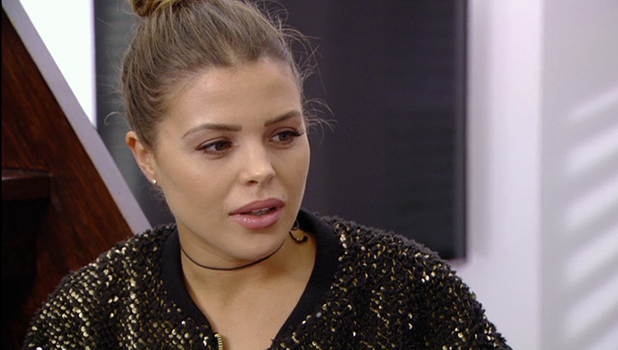 On Sunday night's episode, Ben approached Chloe at the Bonfire Night celebrations to question what was going on between them because he felt she was still hung up on Jake.
Also muddling things was a video Chloe posted to social media, which, in her words, was probably a bit insensitive as she was a "little bit over the top with some other guy."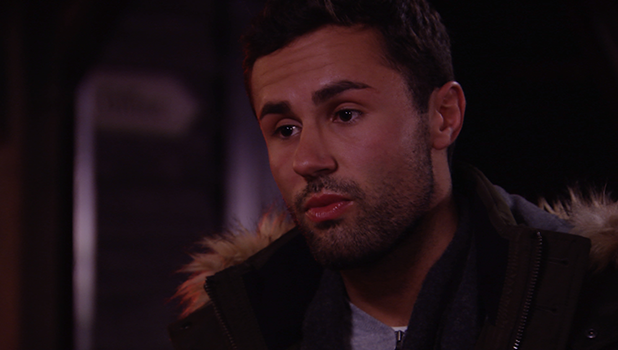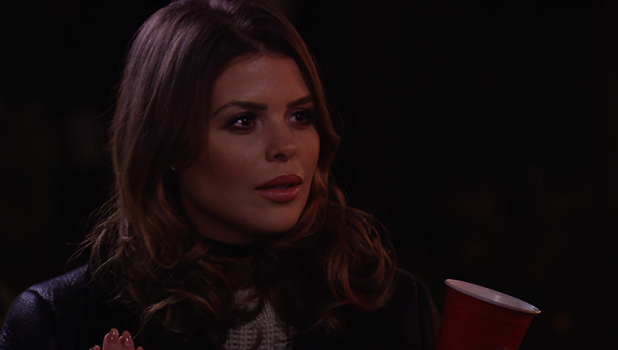 At Bonfire Night, Ben asked Chloe: "Are you happy with the way things are going? I've noticed a few times people mention relationships and you get quite sensitive and upset. And there are a few things on social media I don't get…"
"Sometimes when you're drunk… I'm not Miss Perfect," replied Chloe. "Sometimes in life you do things wrong and I did wrong… I can't pretend I'm someone else just for you. I can't be this person who hasn't had this past relationship."
"But when it's been mentioned you get really upset," said Ben. "It's like you're still cut up over it."
Chloe said that was a bit awkward: "I feel like you're trying to say I'm not over my ex-boyfriend. You're wrong. Clearly you don't know me."
"That's the signs I'm getting, to be honest with you," said Ben. "If you're not ready to move on, I'll take myself out of this situation."
Chloe told him she'd been pretty upfront about the fact she didn't want a serious relationship at this stage, adding: "I am emotionally unavailable at this minute and I'm being true to myself."
"I think you've made it clear now so that's fair enough," said Ben.
Ahh! Is it all over?
Well, not if the girls have anything to do about it...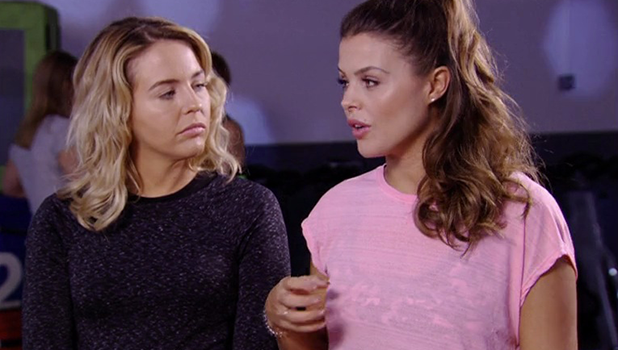 When Chloe recounted the chat the next day to the ladies at the gym, Danielle Armstrong said: "He's really good looking, a nice guy, a gentleman.So far he ticks all the boxes. I wouldn't rule him out completely. I know he's been a bit aggy... but I like him, he has a bit of balls about him. You can't mug him off this one."
Lydia Bright added: "And he's probably a little bit insecure as you keep telling him you don't want anything serious. Maybe he sees that as a form of rejection."
The drama continues in The Only Way Is Essex on Wednesday at 10pm on ITVBe.
10 reasons why we want to be in TOWIE:Like this? Don't miss out! Make sure you're following Reveal across Twitter @RevealMag / Facebook @Revealmagazine / Instagram @revealmagofficial