TOWIE's Megan McKenna has said she really loves the fact Pete Wicks had the letter 'M' tattooed on his hand to show commitment to her.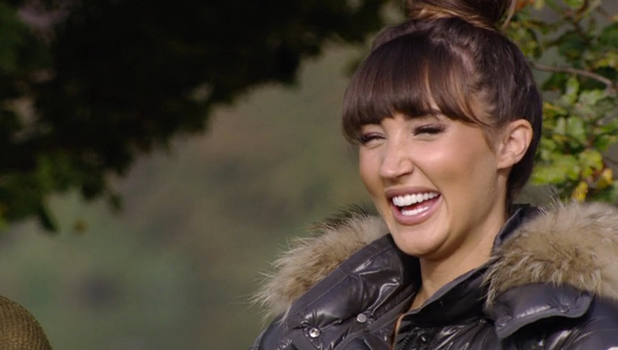 Pete has been trying to win Megan's trust back after being caught sending saucy messages to the other women, and one of the things he's done is have the
M inked on his hand to show how serious he is about a future with Megan
.
On Sunday night's episode, Megan told the girls: "I had no idea that he was doing it, on my mum's life. That is probably the cutest thing anyone has ever done for me."
Danielle Armstrong told her: "I feel he's done the top thing."
"So do I," replied Megan.
Danielle then cheekily added: "He has your initial on his hand. Think of everything he does [with that hand]. Going for a wee, when he's on his own…"
Megan agreed: "He's always going to look down and [see it]. I love that. I can't believe it."
Meanwhile, Pete told the boys: "It's just a little symbol on my hand. The whole point is to show commitment."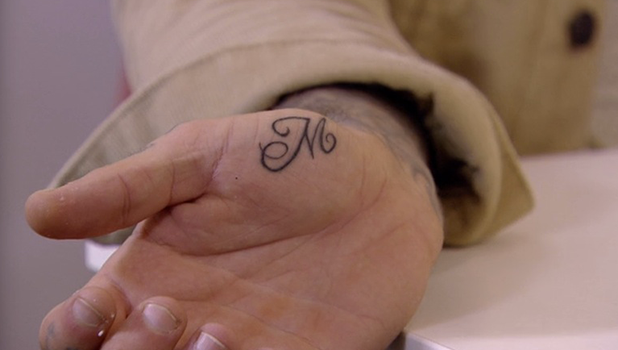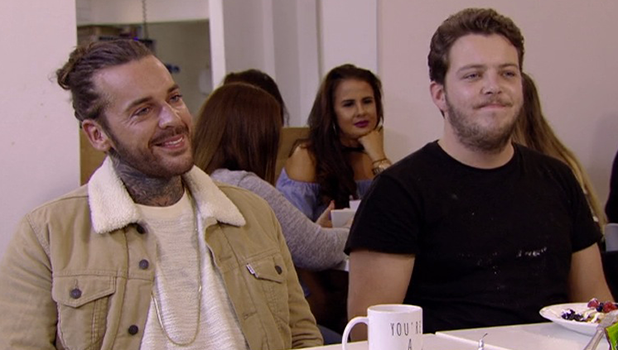 Unfortunately for Pete, the tattoo gesture didn't stop a massive row breaking out with Megan later on, after she saw the final images from a photoshoot he'd done alongside lingerie-clad models.
Megan told her parents on Sunday's episode: "It's a job he's done, some modelling thing, he told me the pictures were PG. To be honest, this picture looks more than PG, it's too raunchy. They were taken when we were together. I think that's disrespectful to our relationship. Can you imagine if that was the other way around? I wouldn't have done that because I have respect. He obviously has none."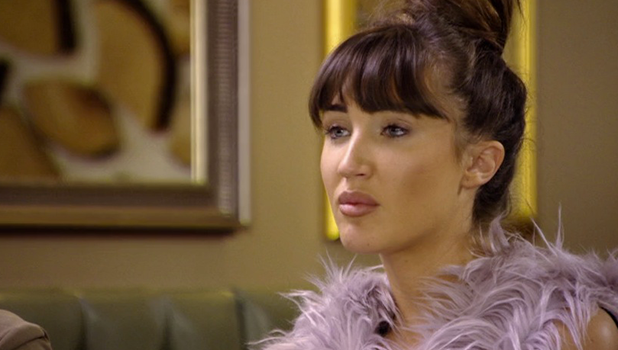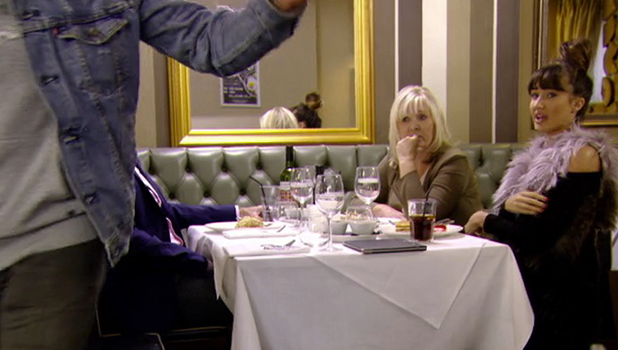 Pete admitted to the boys: "The pictures aren't exactly what you want to see. If it was the other way around, her with a load of geezers, I wouldn't want to see it… It is what it is and it's put another spanner in the works."
At the end of the episode,
Pete arrived for a birthday lunch with Megan's parents
, arranged before the photos surfaced, and told Megan: "I've tried everything. I know you don't believe me or believe I love you. I can't do anything more than what I've done. If it ain't enough, it ain't enough."
"Everything is f**ked because of what happened but I'll still be here, good days or bad days," he added. "We've had more good days than bad in the last couple of weeks. We have one bad day again and it's f**king up in the air and you don't want to be with me anymore."
Megan, however, accused Pete of not being upfront about the nature of the photos, which was disrespectful to their relationship.
"I'm bored of your s**t," said Megan. "I am so bored of listening to your same s**t. Grovelling. Don't do it. Be truthful with me and then we wouldn't have to keep doing this."
The drama continues in The Only Way Is Essex on Wednesday at 10pm on ITVBe.
10 reasons why we want to be in TOWIE:Like this? Don't miss out! Make sure you're following Reveal across Twitter @RevealMag / Facebook @Revealmagazine / Instagram @revealmagofficial