TOWIE's Megan McKenna and Pete Wicks had fans' heads spinning after the latest episode, going from kissing and smiling to the world's most awkward argument ever.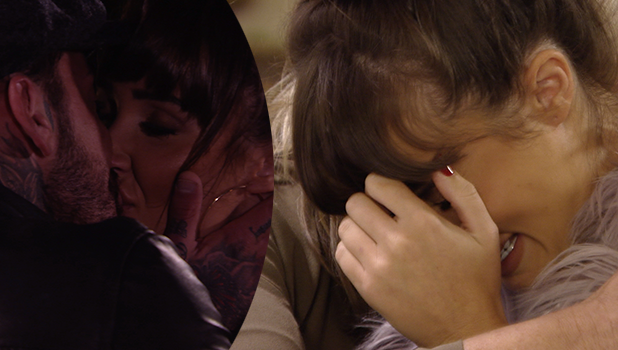 We
all
know by now that
Pete's been trying to win Megan, his girlfriend of six months, back
after he was caught sexting other women behind her back.
And during the Sunday evening Bonfire Night episode it all seemed to be going so well for Pete, after Megan treated him to a heartfelt birthday gift and even allowed him a cheeky kiss.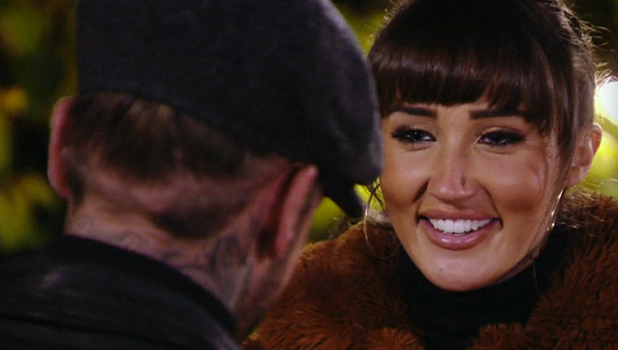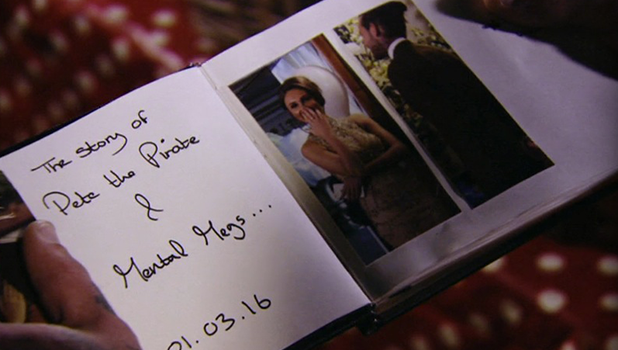 Her gift was a memory book called "The Story of Pete the Pirate and Mental Megs" and contained pictures of special moments from their relationship, including a tribute to Pete's late dog Ernest.
Megan's card read: "I know we're on some crazy rollercoaster now but it only feels right to celebrate with you. I know we aren't together right now but you're still my best friend and I love you."
She then told Pete he could kiss her, adding: "I love you."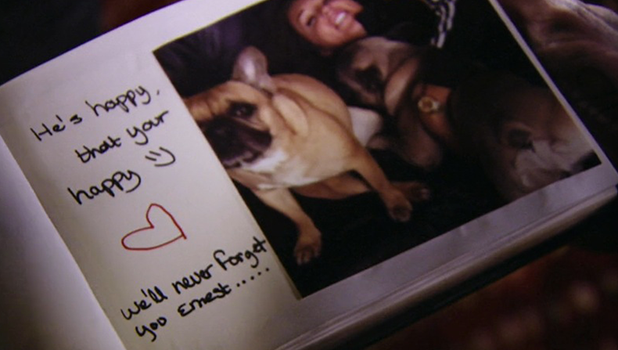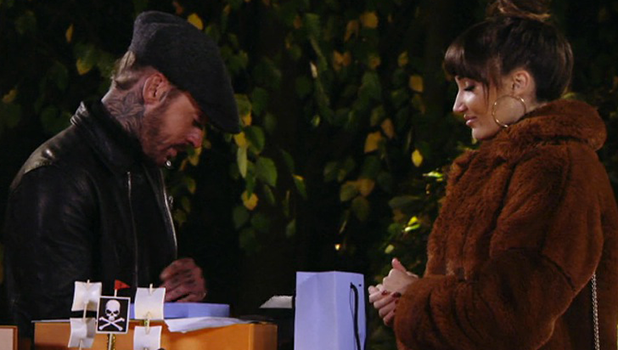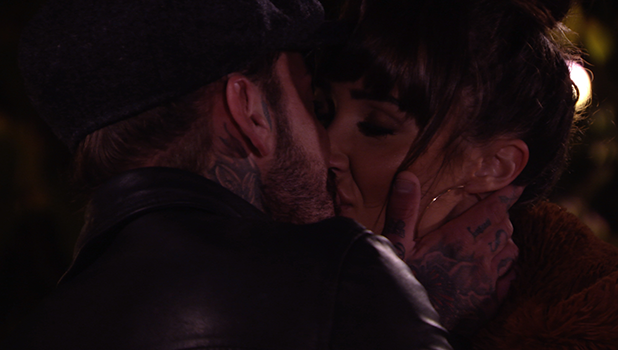 But it was a TOTALLY DIFFERENT STORY the next morning after Megan clocked an eyeful of a recent modelling campaign Pete had done alongside lingerie-clad models.
Megan went on a now-deleted Twitter rant about the photos last week, saying Pete had promised her the pictures were PG but she didn't think they were.
Which all leads up to what fans have dubbed a seriously awkward row…
Megan's parents, Tanya and Dave, had arranged a birthday lunch for Pete, who inexplicably was off playing golf with the boys while Megan and her folks were waiting at the restaurant.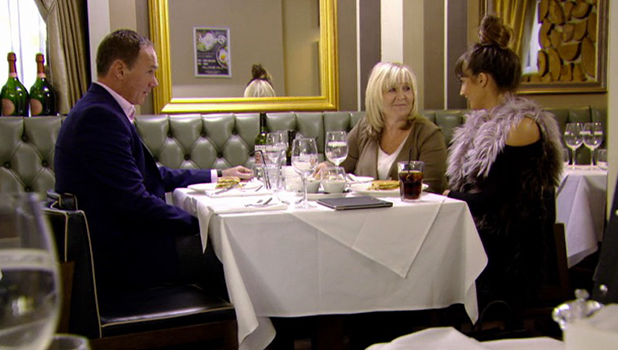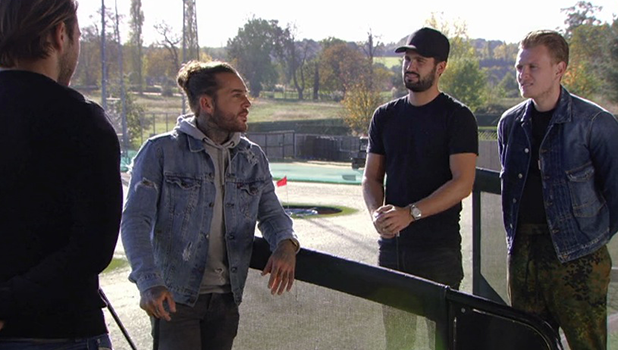 It did give Megan a chance to fill her parents in on why she's so mad with Pete: "It's a job he's done, some modelling thing, he told me the pictures were PG. To be honest, this picture looks more than PG, it's too raunchy. They were taken when we were together. I think that's disrespectful to our relationship. Can you imagine if that was the other way around? I wouldn't have done that because I have respect. He obviously has none."
Meanwhile, Pete admitted to the boys: "The pictures aren't exactly what you want to see. If it was the other way around, her with a load of geezers, I wouldn't want to see it… It is what it is and it's put another spanner in the works."
When Pete eventually arrived to lunch (did he get the dress code memo?), viewers witnessed one seriously awkward row, with Megan's parents pretty much stuck in the middle having to listen.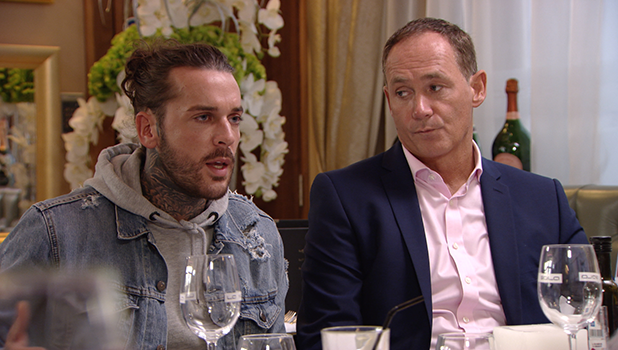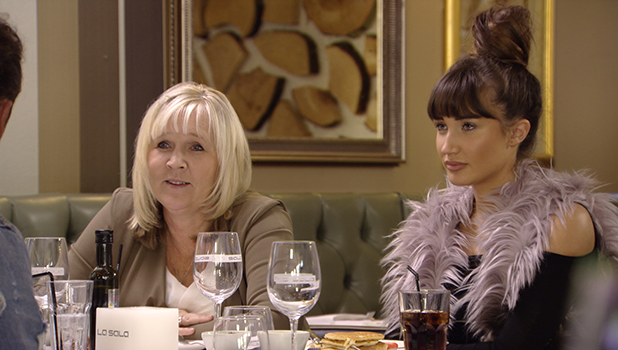 A subdued Pete said he'd come for lunch despite the row with Megan as he knew her parents had arranged it and he didn't want to let them down.
He added to Megan: "I've tried everything. I know you don't believe me or believe I love you. I can't do anything more than what I've done. If it ain't enough, it ain't enough."
Megan fired back: "Pete, you keep lying. You told me half the story."
She accused Pete of not sending her all the photos, neglecting to let her see the sexy one that angered her. Pete, however, pointed out there would be no point him trying to hide a campaign image that would be everywhere. He also said his hands are in his pockets in the picture and he's just standing there.
"You're looking at her t*its," said Megan.
"I wasn't," said Pete.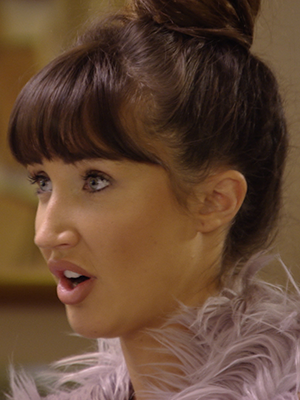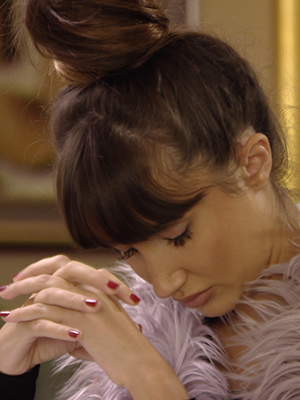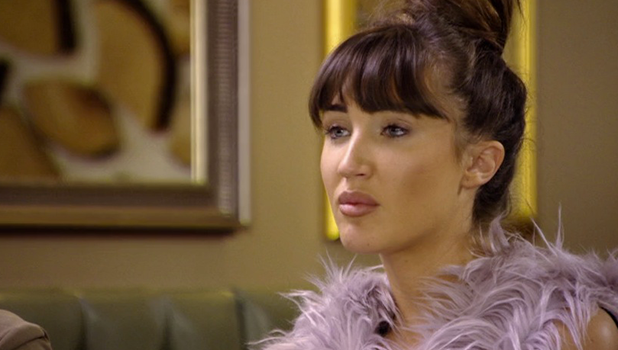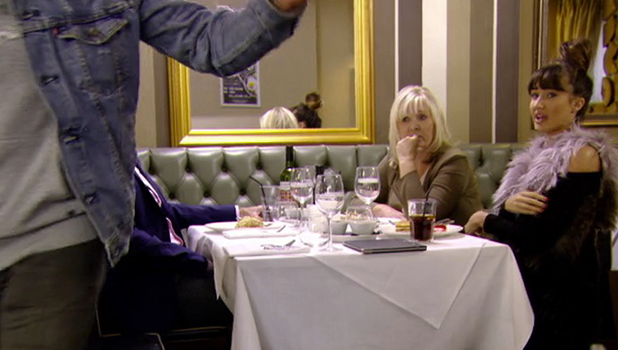 Megan told Pete he was disrespecting her in the picture and she'd never do that to him. Pete argued it was a job for a good campaign and innocent. He added: "You're making out I've done something again and I haven't!"
He apologised to her parents for ruining lunch, prompting an exasperated Megan to say: "Literally good Pete isn't it? Polite Pete, turning up for lunch and making himself sound amazing once again."
Pete replied: "It's not about Polite Pete or any of that. Everything is f**ked because of what happened but I'll still be here, good days or bad days. We've had more good days than bad in the last couple of weeks. We have one bad day again and it's f**king up in the air and you don't want to be with me anymore."
Pete vowed he would fix things but the conversation as over for Megan.
"I'm bored of your s**t," said Megan. "I am so bored of listening to your same s**t. Grovelling. Don't do it. Be truthful with me and then we wouldn't have to keep doing this."
Pete stood up to leave and said again to Megan's parents he hadn't wanted to ruin lunch.
"Well you have," retorted Megan.
Never felt more awkward that sitting watching Megan and Pete having a argument at dinner in front of her parents ahaha #TOWIE

— lauren (@_laurenprimrose) November 6, 2016
How awkward is Megan's mum and dad sitting there while she and Pete have a row #TOWIE

— Leah (@LeahLongLashes) November 6, 2016
this is so awkward with Megan and Pete in front of her mum and dad

— kirst (@kirstyredmond_5) November 6, 2016
Aw man Megan laying into Pete when her ma and da where right there, so awkward #TOWIE

— jason (@jasonaitkenx) November 6, 2016
ommggggg megan and pete arguing in front of her parents, how awkward #towie

— Hayley (@HayleyVColes) November 6, 2016
A can't watch this man why are pete and Megan having a domestic when Megan's mum n dad are RIGHT THERE OMG so awkward beyond belief

— rach (@rachelgibsonx) November 6, 2016
The drama continues in The Only Way Is Essex on Wednesday at 10pm on ITVBe.
10 reasons why we want to be in TOWIE:Like this? Don't miss out! Make sure you're following Reveal across Twitter @RevealMag / Facebook @Revealmagazine / Instagram @revealmagofficial