TOWIE's Megan McKenna has jokingly thanked Jimmy Carr for mocking Pete Wicks during their Celebrity Juice appearance this week.
She tweeted: "Thanks @jimmycarr for ripping @P_Wicks01 xx."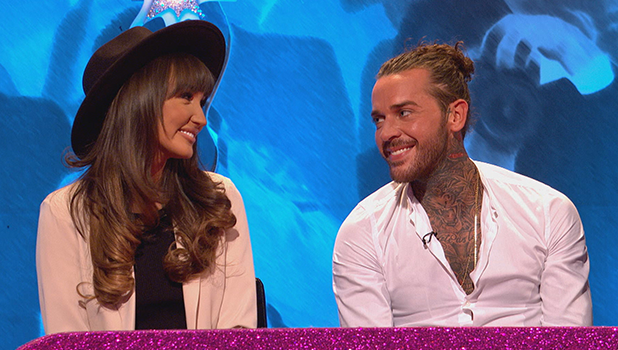 Essex co-stars
Megan and Pete were guests on the ITV2 show on Thursday night
and, of course, their somewhat complicated relationship status was mentioned on more than one occasion.
Fans know
Pete is desperately trying to win Megan back after he was caught sexting other women
behind her back. And that provided fellow guest, comedian Jimmy, with plenty of ammunition to throw a few well timed jibes Pete's way!
After Megan called Pete a "w*nker" at one stage, on the show Jimmy quipped: "He's only a w*nker because you're not f**king him currently!"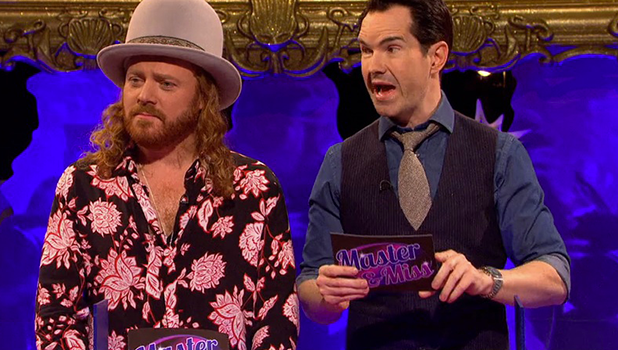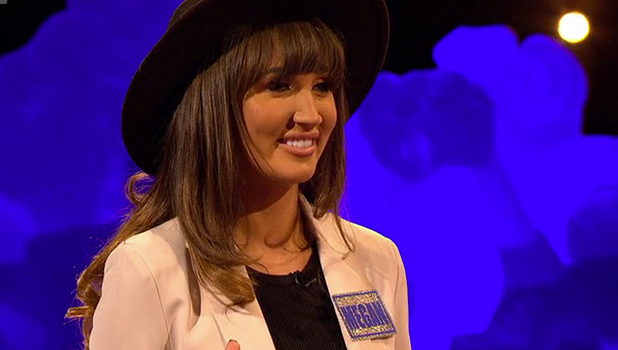 Jimmy continued with the swipes while
Pete and Megan were playing a game of Master and Miss
. One question was
how many times Pete could masturbate in one day
, prompting Jimmy to quip: "He's a renowned w*nker but what's the number?"
Megan was also asked how long it took Pete to climax, with Jimmy saying: "On average, how many minutes does it take Pete to climax? Let's say, how many minutes does it take him to climax
with you
."
Jimmy also pointed out Pete has a tattoo of the word "loyalty" on his back, making Megan giggle and Pete blush.
"Come on!" said Pete.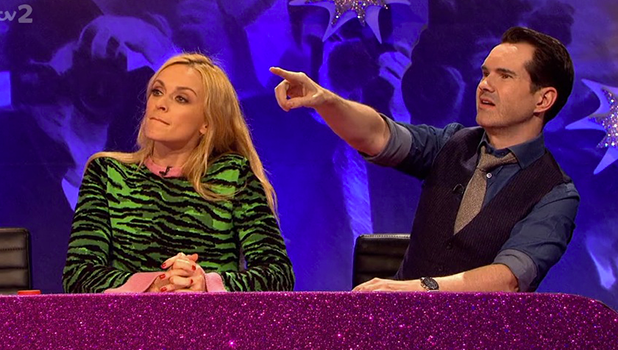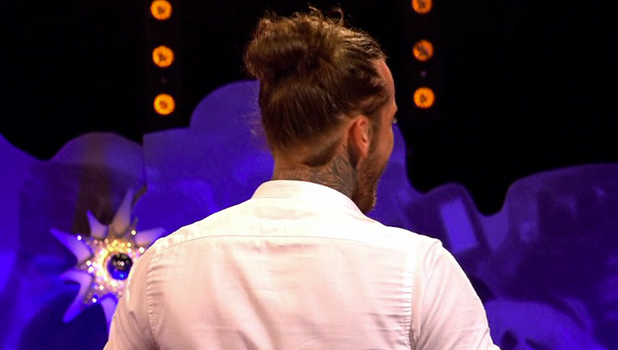 After the episode aired, Megan took to Twitter to say: "Hope you enjoyed seeing me on @CelebJuice tonight!! Thanks for having us @lemontwittor & thanks @jimmycarr for ripping @P_Wicks01 xx."
Pete, meanwhile, tweeted: "Loved doing @CelebJuice tonight with @Megan_Mckenna_ despite being completely fucking ruined by @lemontwittor #KilledMe #celebrityjuice."
Hope you enjoyed seeing me on @CelebJuice tonight!! Thanks for having us @lemontwittor & thanks @jimmycarr for ripping @P_Wicks01 xx pic.twitter.com/pKkGcceqLS

— Megan McKenna (@Megan_Mckenna_) November 3, 2016
Loved doing @CelebJuice tonight with @Megan_Mckenna_ despite being completely fucking ruined by @lemontwittor #KilledMe #celebrityjuice pic.twitter.com/x9UnFwtVVq

— Pete The Pirate (@P_Wicks01) November 3, 2016